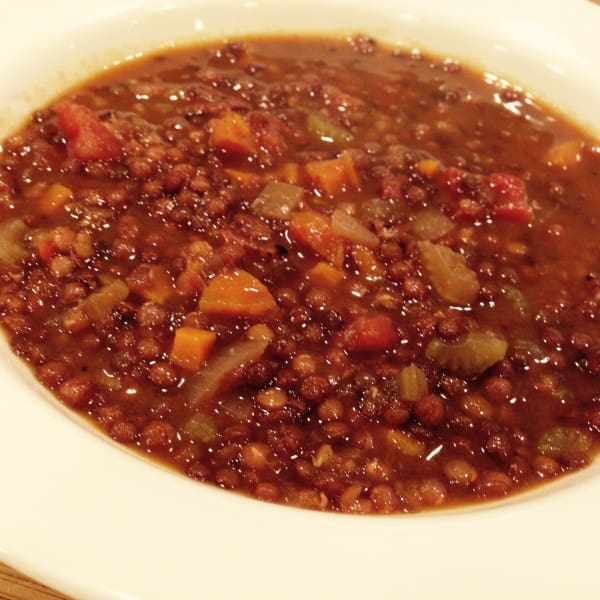 The start of fall, officially today, commences the start of soup season for me! Savor this fix it and forget it slow cooker meal after a long day. It is plenty hearty on its own but don't let me stop you from serving it with some crusty bread or over rice, couscous, or quinoa.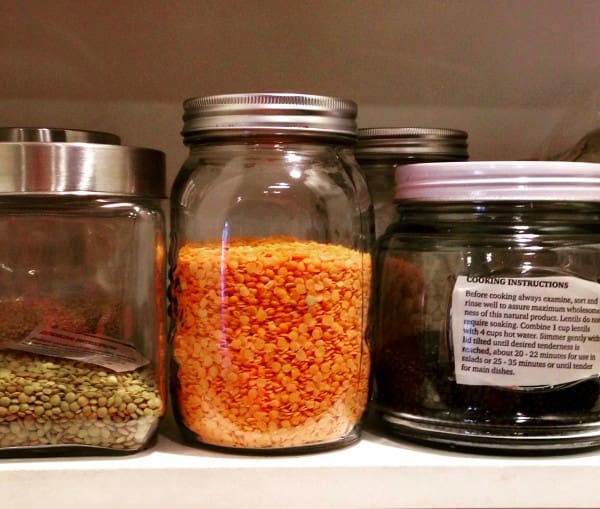 French lentils, red lentils, and black lentils are all an excellent source of fiber and protein and usually do not cause the GI distress that beans do for some folks. (Check out my home soaked, home cooked refried beans for another slow cooker recipe that has never upset my stomach!)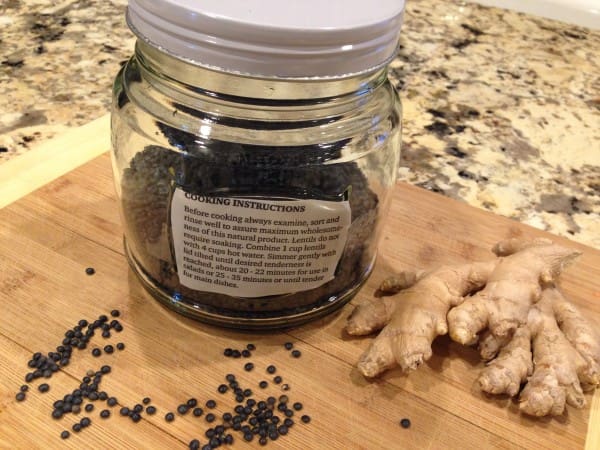 I like to store my dry legumes, grains, and spices in jars. It looks nice and keeps fresh in my cupboard. In addition, I cut out the instructions on the packaging and tape on or toss in!
1 cup of cooked (1/4 cup uncooked) black lentils packs (per 365 Everyday Black Lentils package from Whole Foods):
170 calories
0.5g fat
21g net carbohydrates
9g fiber (less than French/green/brown lentils which can be easier on digestion but less starchy than red lentils)
392mg potassium
13g protein
No added sodium or natural sugar
2% daily calcium and 20% daily iron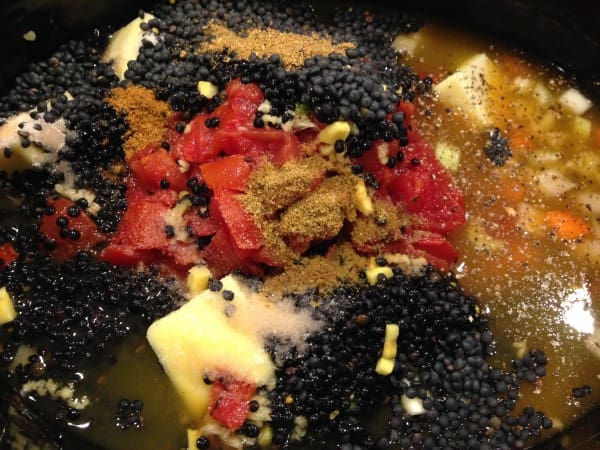 The recipe features various spices too, namely garam masala. Garam means warm and masala means a mixture of ground spices. This blend can vary but usually includes cloves, cinnamon, cardamom, cumin, nutmeg, and black pepper. Garam masala can sometimes be found in the international food section of your neighborhood grocery store, Indian grocery stores (In Charlotte, I recommend Rajbhog in University and Patel Brothers in Pineville), as well as World Market. Traditionally used in Indian dishes for extra heat and depth of flavor, garam masala can also enhance roasted vegetables, baked potatoes, and elevate desserts from good up to incredible. In general, I incorporate spices because they really are the best way to give character to a dish and can provide endless benefits: antioxidant content, antiviral, antifungal, antibacterial, improve circulation, aid in weight loss, promote skin and hair health, and help with detoxification.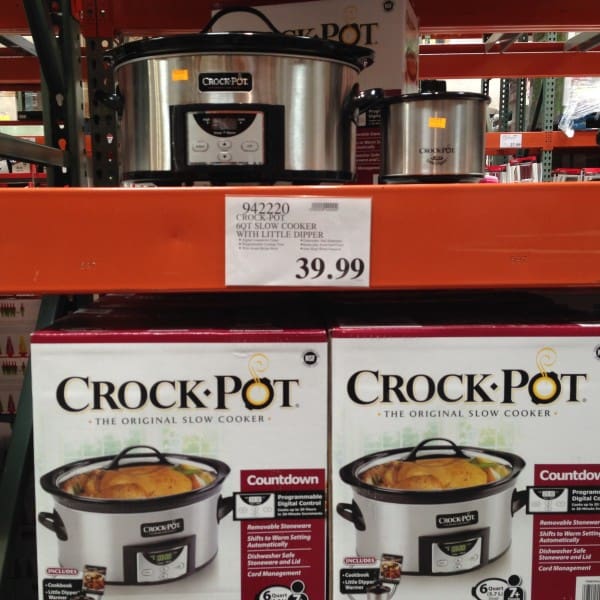 I love this slow cooker from Costco. It is large, has a removable, dishwasher safe pot and has automatic shut off which then defaults to a keep warm setting. I only wish it had a timer to turn on!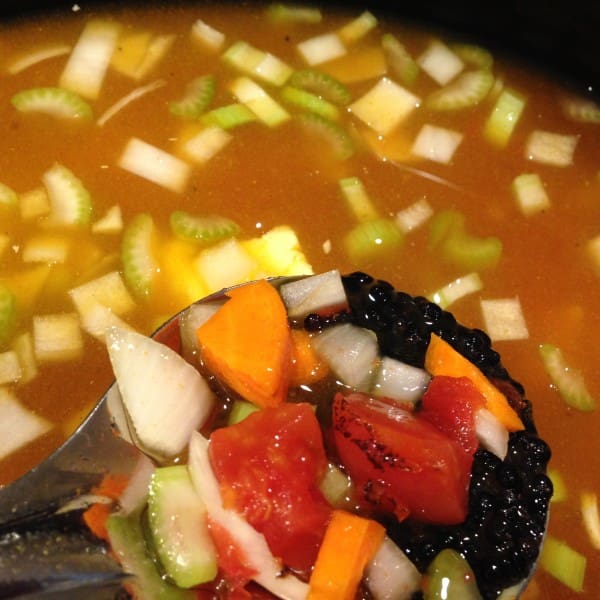 If possible, I prefer to place everything in the Crock Pot the night before so that all I have to do is literally press on when I'm ready the next day!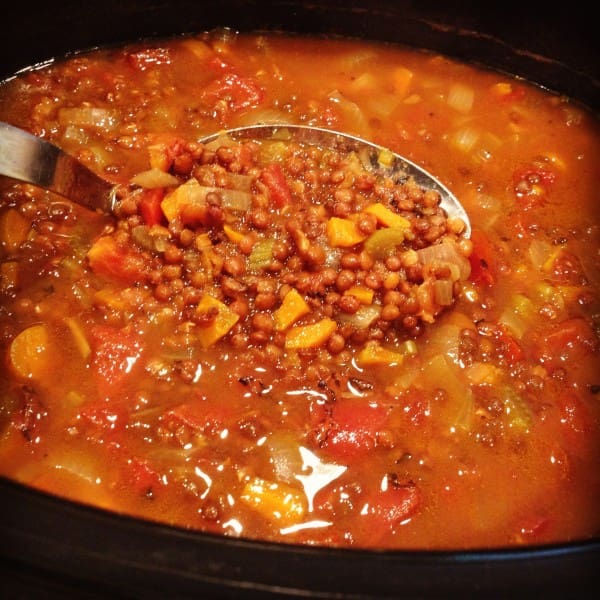 Slow Cooker: Autumn Black Lentil Masala Soup

Charlotte Veggie

GF, GRF, NF, and can be DF if you replace or omit the butter

Serves 6-8 or 4 with leftovers

Ingredients:

1 carrot, diced

2 stalks celery, diced

1 small to medium onion, diced

2 cloves garlic, minced or crushed

2 tsp fresh ginger, minced

1 cup black lentils (you can use green or French lentils as well)

1 tsp ground cumin

1 tsp ground coriander

1/2 tsp garam masala

1 tsp sea salt

1/2 tsp ground black pepper

1 bay leaf

1 14.5oz. can of fire roasted diced tomatoes

2 tbsp butter (Why I use KerryGold and the best price at Costco) OR 2 tbsp coconut oilOR you can delete altogether but fat helps to absorb some of the fat soluble vitamins in veggies such as Vitamin A

6 cups vegetable broth

Juice of half a lemon or lime

Directions:

Place all ingredients in your slow cooker and set on LOW for 5-6 hours. Remove bay leaf and serve as is or with rice, quinoa, couscous, or bread. Top with plain yogurt too cool and compliment the soup or if you need to mellow the flavor for the kiddos.
Topped on my Spiced Rice (brown Jasmine or Basmati recommended):