Coconut oil has been popular for several years now but there are still those that are reluctant to buy, eat, or use it. It seems that weekly, I receive messages asking, "I got my coconut oil today, now what?" Hence this post!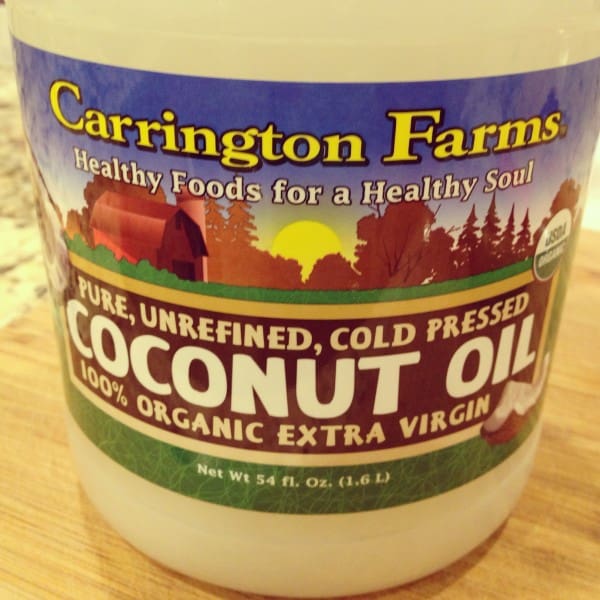 I admit it. I have fallen for it all the way. It is how Windex is to My Big Fat Greek Wedding so to speak. A friend of mine tried to get me to open my world to coconut oil over a decade ago, but being a cardiac nurse practitioner and supporting a product high in saturated fat seemed crazy. I was still very much into fat-free, low-fat, sugar-free, and any other too-good-to-be-true trend. It was during My Fitness Journey that I really gained an understanding of types of fat as well as the quality of my calories over the quantity. In fact, there are claims and studies showing how it can reduce your cholesterol levels. Furthermore, coconut oil has a higher smoking point than even other healthy oils like olive oil. This means it will not oxidize and release free radicals which in turn cause cell damage. Antioxidants, like those found in (only unrefined, avoid refined – another word for processed) coconut oil fight and balance out free radicals. It looks like a clear liquid at a room temperature above 76 degrees fahrenheit and a creamy, soft solid below that temp. You can quickly solidify by popping in the fridge or liquify in seconds with heat.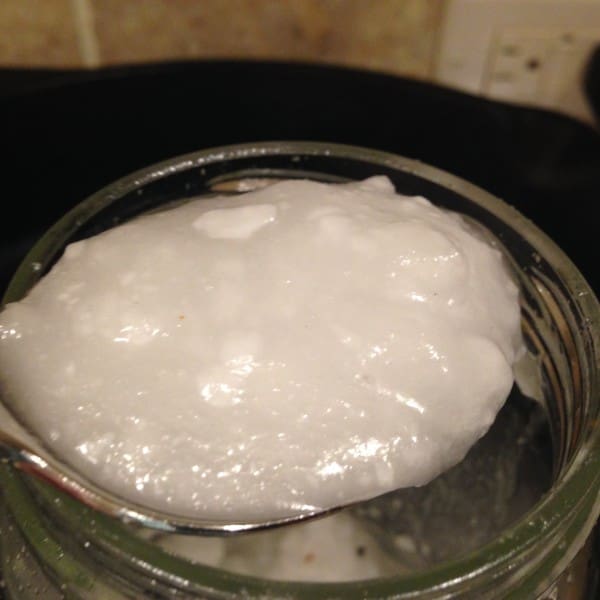 Coconut oil's fat is composed of medium chain triglycerides/fatty acids (MCTs) where as most saturated fat, especially animal based, is composed of long chains. The difference is that MCTs, the main one being lauric acid in coconut oil, are readily metabolized by the liver and your body uses them more like carbohydrates (meaning instant energy supply!) than storing them as fat. Many personal trainers and the fittest people I know make sure to have a spoonful of coconut oil a day (especially for early morning workouts when you don't have the time or can't stomach a full breakfast) or blend it into their coffees or smoothies. Good fat is not the enemy and helps you burn fat hence improving metabolism. I have personally been impressed using it in baking (1:1 ratio as butter or another oil) as well as in savory dishes. The amazing thing is that everything you make does NOT necessarily come out having a coconut flavor! As if it has a mind of its own. For example, it tastes buttery in my stove top turmeric popcorn, pretty neutral with most sautéed and roasted vegetables, coconutty in cookies and granola but not in cakes or muffins, and gives a flaky texture to pie crusts and fruit crisps.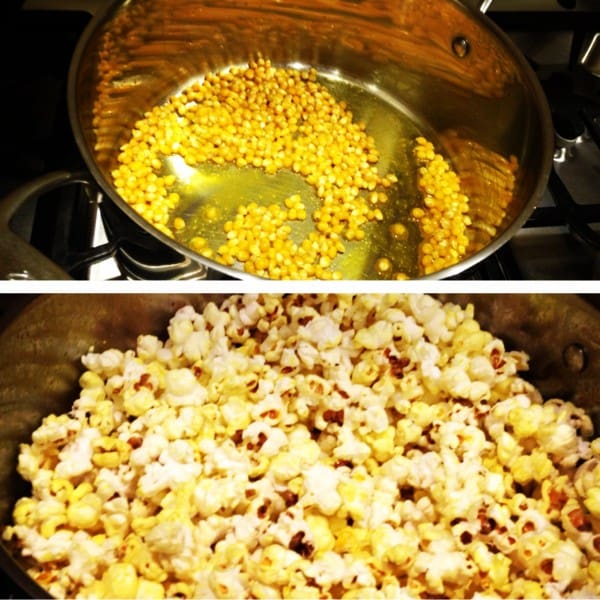 I love using it on a crispy, browned piece of toast and in addition to honey, nut butter, and bananas on my toast too!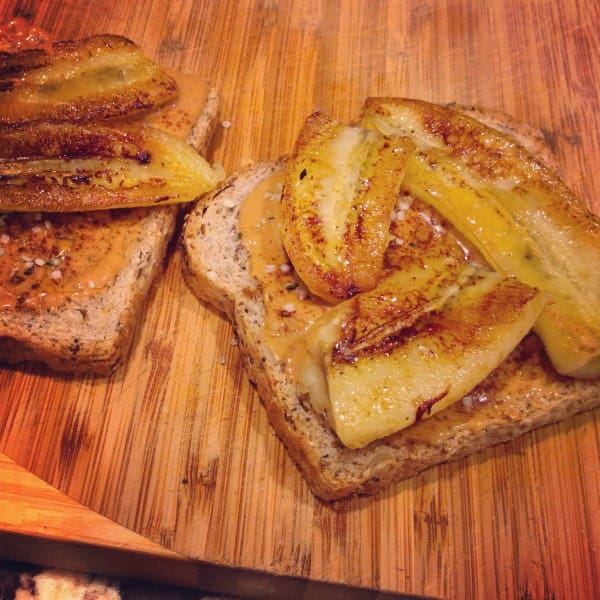 So many recipes coming up with coconut oil 🙂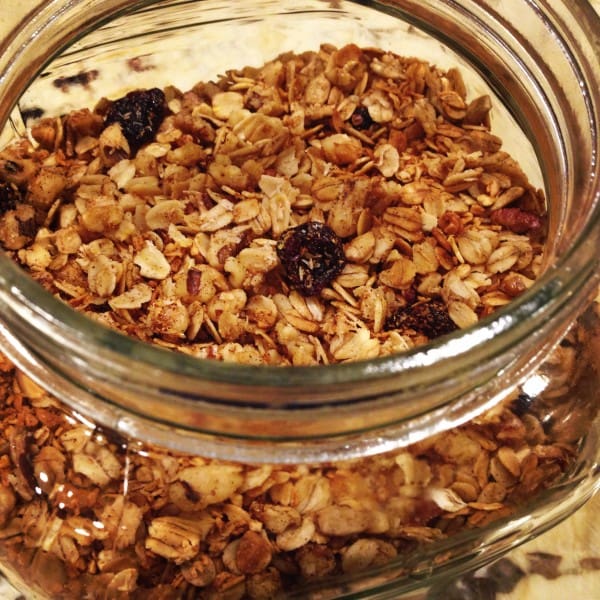 It enhances the flavor of Indian and Asian dishes for sure as well.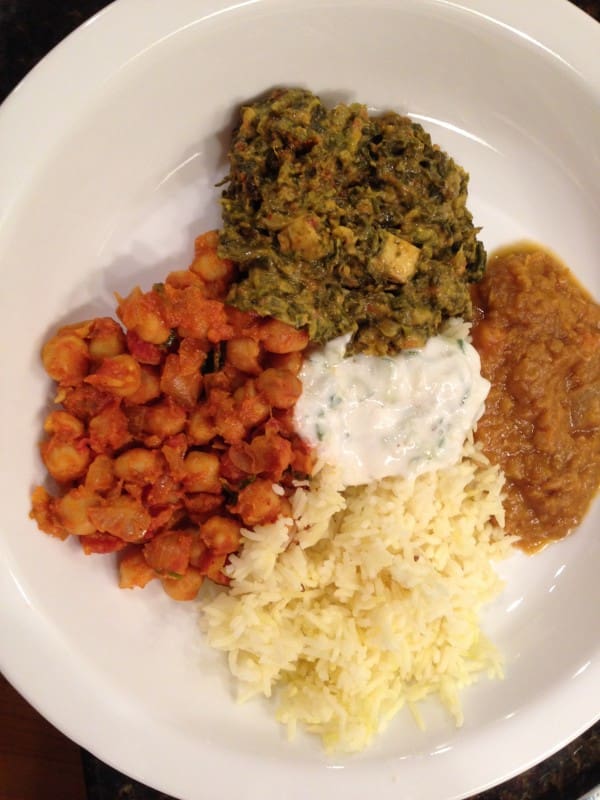 What really convinced me is when I made the most delicious caramelized onions with it! We use these to top burgers and pizzas. Thinly slice 2 large/3 medium/4 small onions and saute in 2 tbsp coconut oil over low-medium heat for 10 minutes, season with salt and pepper, and cook another 15 minutes. Below you can see the expected transition that takes place. If you can add in some finely snipped rosemary or thyme…oh my goodness, just try it!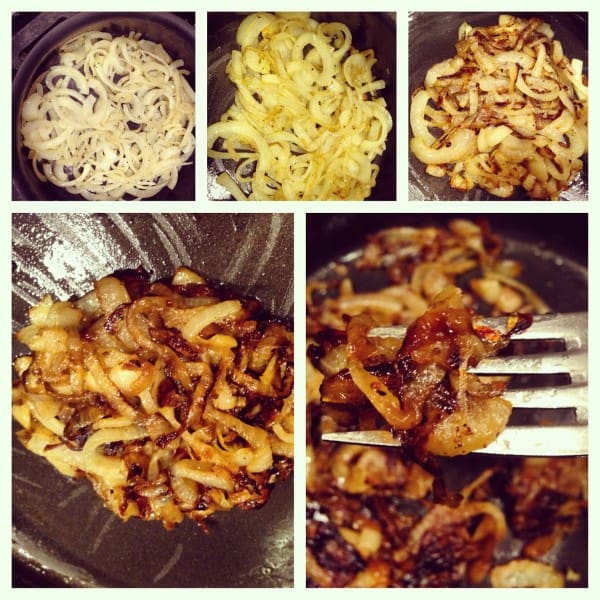 After losing 40 pounds from 2011-2013, I noticed that my hair was thinning. It fell out for a while but even after that stopped, I felt like it continued to thin. After seeing a few different types of doctors, a dermatologist said that the density of each hair had decreased, likely in relation to my weight loss. I realized then that although my weight loss was and felt like an achievement, it wasn't too tremendous when I had dry, thinning, hair to show for it. I knew that, like skin, hair health is an inside out problem. What you put in your body, not what face products you use, will most greatly reflect in your largest organ: your skin. Upon researching hair issues, coconut oil (along with biotin, vitamins, special shampoos) came up as a suggestion to use both topically and diet wise.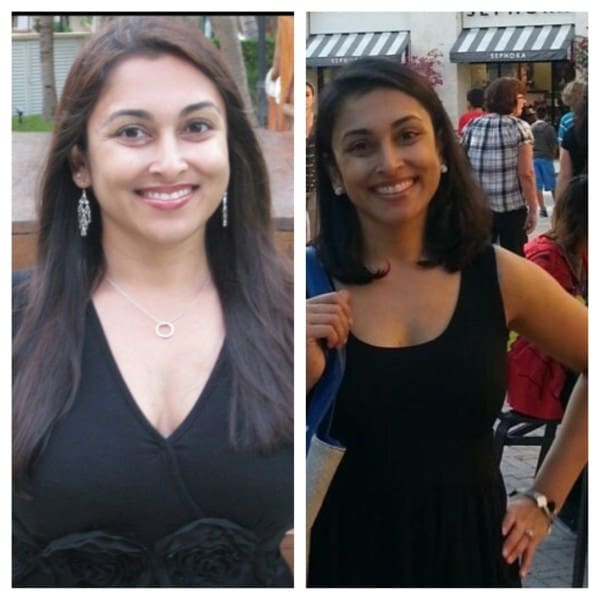 I keep a jar in my kitchen and in my bathroom; you can get a 3 pack here. The lauric acid is able to break the membranes of cells that are fungal, yeast, viral, bacterial but it also does not clog pores! Therefore, I apply it to minor scrapes and cuts, and right on pimples which are really just infected pores. I also use coconut oil cosmetically in the following ways:
Eye makeup remover with the added benefit of moisturizing this overworked area and helping with fine lines
Rashes including eczema and mosquito bites
I apply it to my dry heels at night, put on socks, and the next morning my feet are much smoother.
Apply on my legs after shaving for soothing, moisturizing, and a nice sheen.
When my skin gets really dry in the winter, I put it all over my face at bedtime.
For dry hair, gaining shine, as well as thickening(although ingesting is more effective), I do an overnight coconut oil "mask". This is an age old practice in India that my mom would frequently do on my hair! I saturate my hair (about 1-3 tbsp depending on hair thickness) with coconut oil and go to bed. It will not permanently stain your pillowcase but if you like, you can cover with an additional old pillowcase or lay a hand towel on your pillow. Shampoo twice during your shower.
In additions, for protection from chlorine and salt water, I apply coconut oil to my hair before diving in!
For minor first aid and on pimples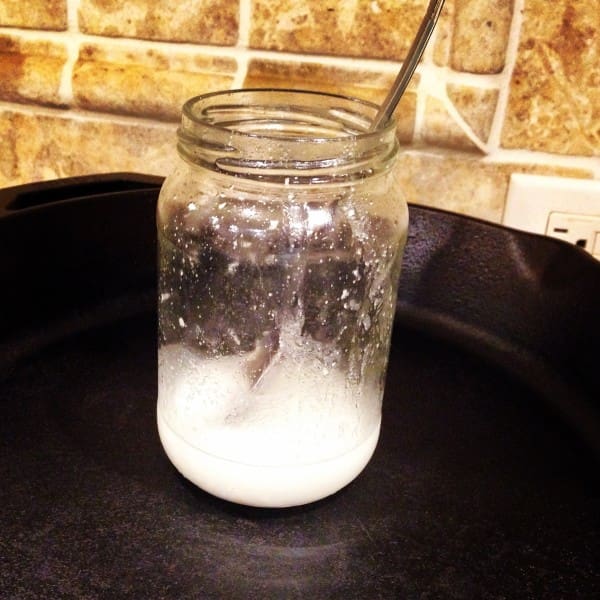 I really could go on and on about coconut oil and I'm sure there are some uses that I am forgetting! Pricewise, Costco's big tub (around $16 and it won't go rancid) is the best buy and then for a smaller quantity, Trader Joe's brand (around $6). If you want it delivered to your door step, consider ordering from my store here.
*Nothing stated in this post is made to be official medical advice.