After having a Costco membership for 5 years now, I have unlocked a whole lot more than bulk groceries. With the super warehouse constantly changing and expanding their offerings, my list each year grows on what I like to buy and why.
I do not believe every single thing at Costco is worth it and nor do I have room for it all. For example, we probably use a handful of paper plates a year. Even if it gives me a significant cost saving, I do not have the room to store 400 paper plates or 1000 disposable cups. You may not have space for three 3 lbs. bags of frozen fruits. Perhaps you will never get through 5 lbs. of rice before it spoils. Maybe it is still cheaper for you use a coupon at Target. I pick and choose according to my budget, ability to use/prevent waster, shelf life, and room to store.
This is definitely not a sponsored post by Costco but my goal for this blog is to help get you to your healthiest self. Saving time, money, and staying well stocked with good choices is key! Honestly, more trips to the store that I have to make, the more likely I am to buy impulsively not to mention the time spent better some other way. We actually do know several single individuals who live alone that are members!
We initially had the basic membership but upgraded because the 2% return back (up to $750/year) we receive has paid for the membership and more.
I went around like a peculiar foreign tourist taking photos at Costco yesterday just for you.
-Kitchenware
-Movie tickets for Regal and AMC theaters
-Restaurant and attraction gift cards/tickets
-Family prescription eyeglasses
-Hybrid bicycle
-Vacations including airfare, airport transfers, 4-5 star luxury hotels/resorts, excursions, rental cars, cruises
-My favorite natural and environmentally friendly laundry detergent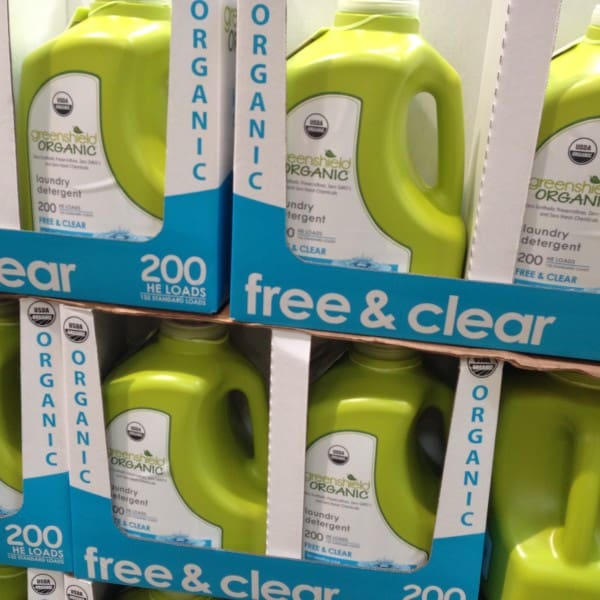 -An extra refrigerator
-Big screen television
-Vitamix model 6300 programmable blender which came with an extensive cookbook
-Toys and games that are in Costco exclusive sets including extras
-Books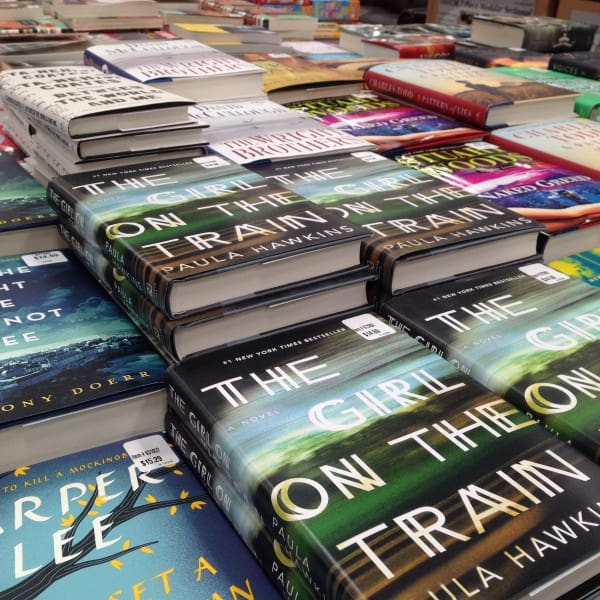 -Bedroom dresser
-Upholstered headboard
-Always the cheapest local gas price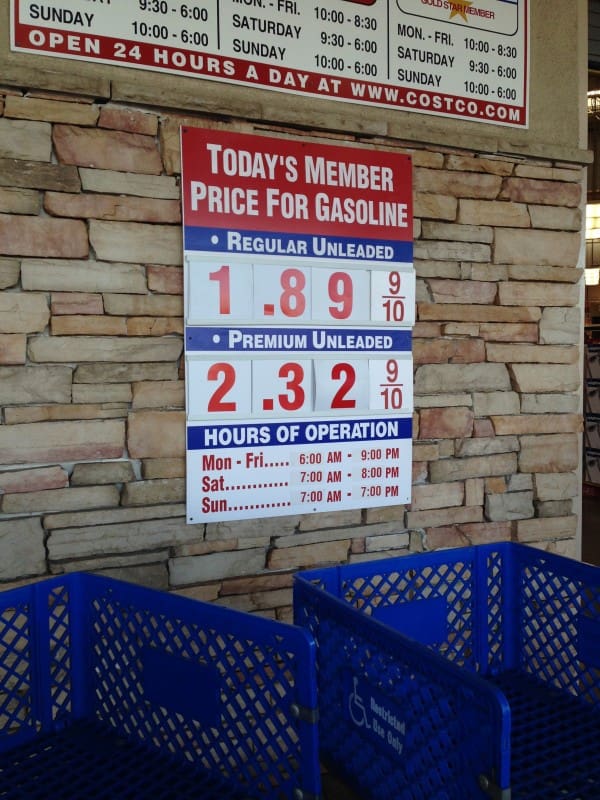 -Brand name and quality clothing, coats and jackets, workout wear, bathing suits, pajamas, under garments, socks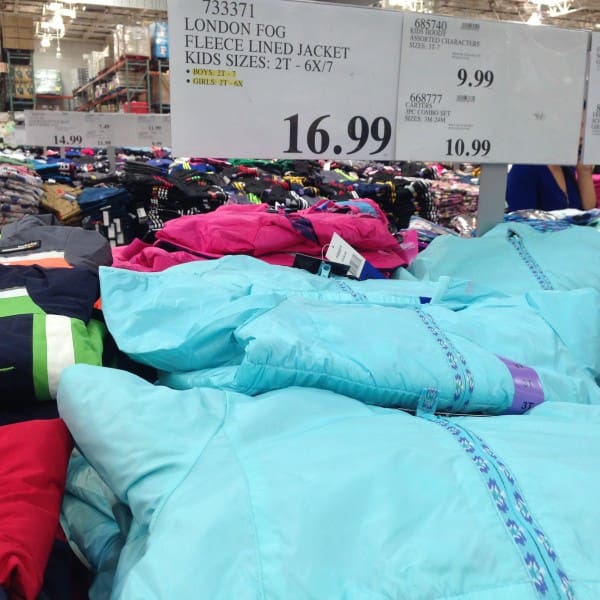 -Pet products like flea & tick prevention medicine, treats, dental supplements, dog beds
-Over the counter medications and vitamins although their is also a pharmacy
-Beauty, hair, and body products such as EOS lip balm and Kirkland(store brand) paraben-free lotion and Honest brand's natural kids' items like body wash and sunscreen
-Epsom salts
-Holiday gift sets, gourmet imported chocolates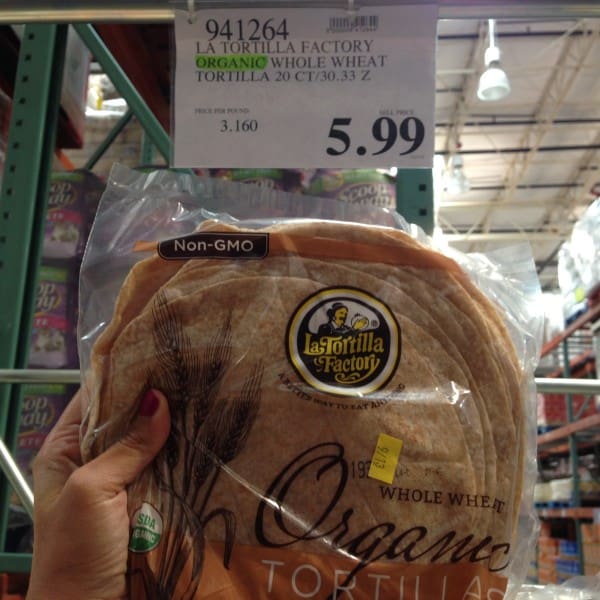 These tortillas do have more ingredients than I would ideally like and sprouted tortillas are healthier. But they are a good go-to tortilla that is soy-free(hard to find), whole grain, and soft.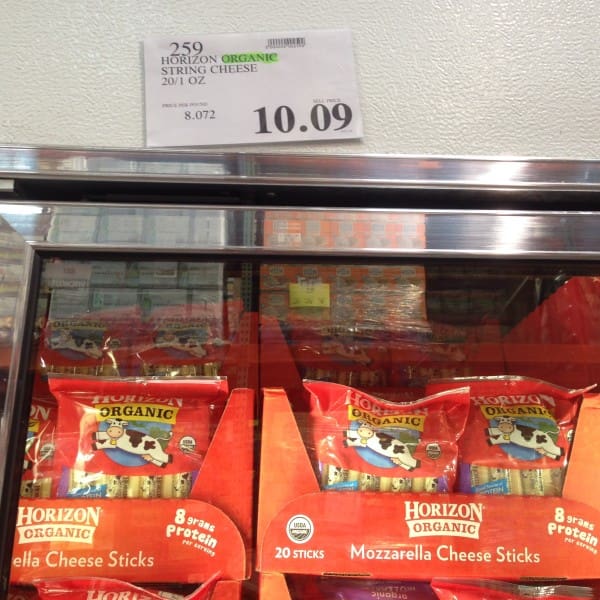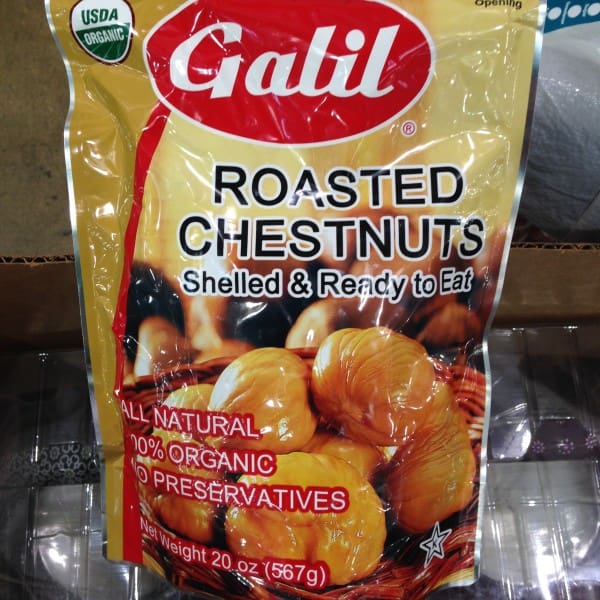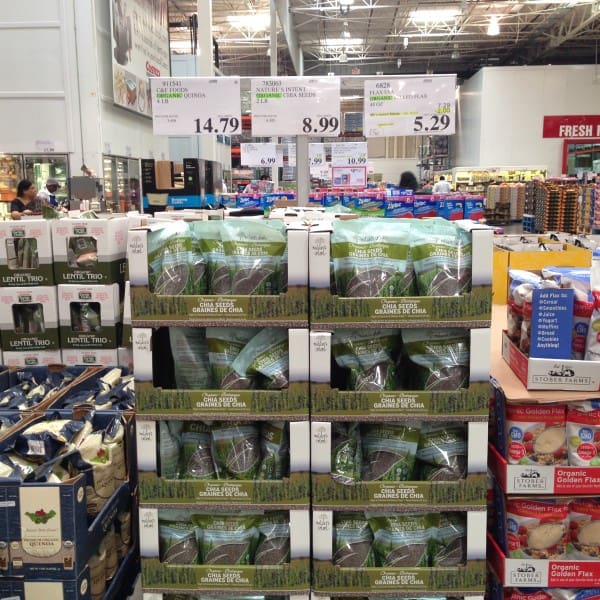 The nuts and seeds come in large quantities but encourage me to incorporate them generously into my family's daily diet such as in smoothies, yogurt, cereal, and overnight oats.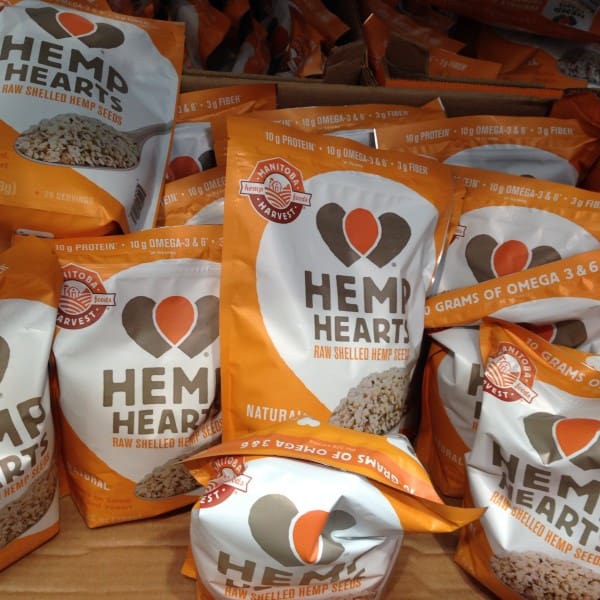 Rich source of plant protein, omega 3, and far better price than health food stores.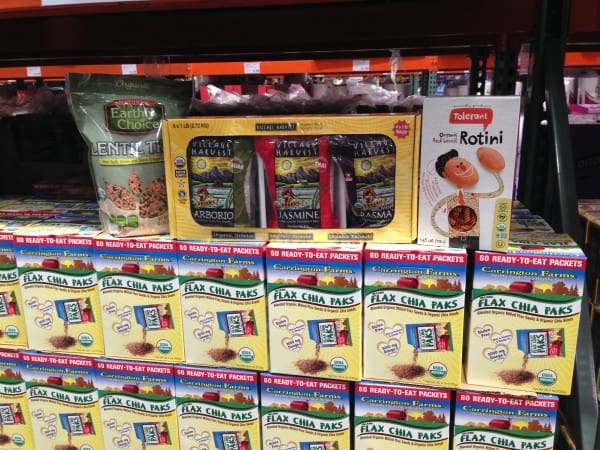 $7 for a 3 pack of this nutritious butter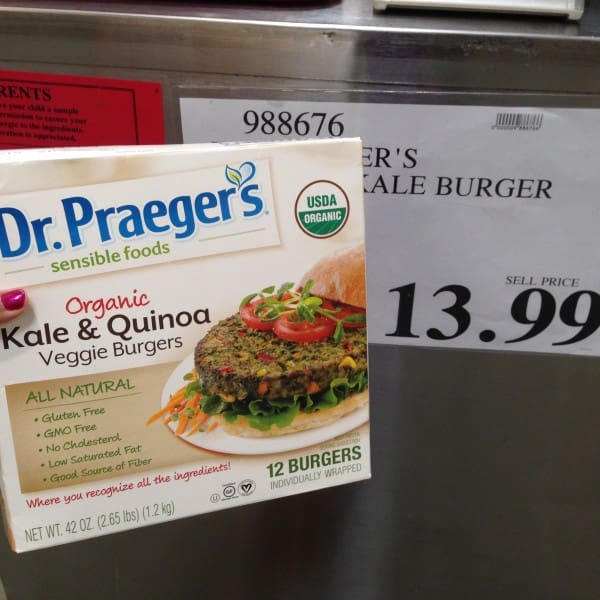 These burgers are very tasty but tender. Better in a pan on the stove than on the grill.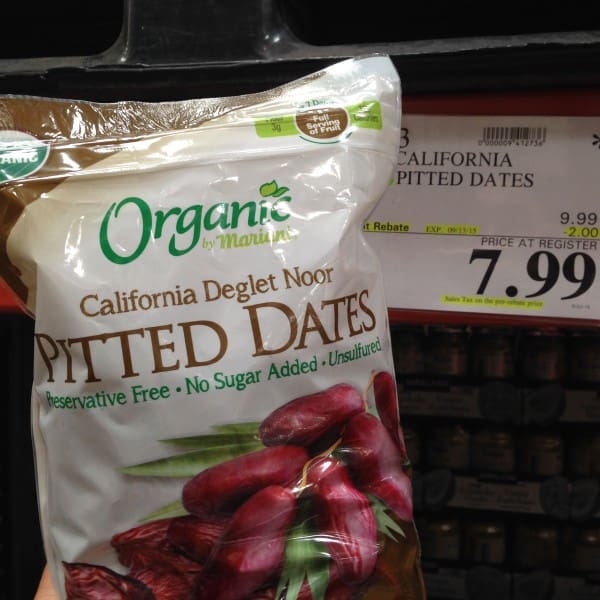 One of my sweeteners for smoothies and a key ingredient in homemade bars and some desserts.
Our favorite gluten free crackers which are way more expensive at Whole Foods.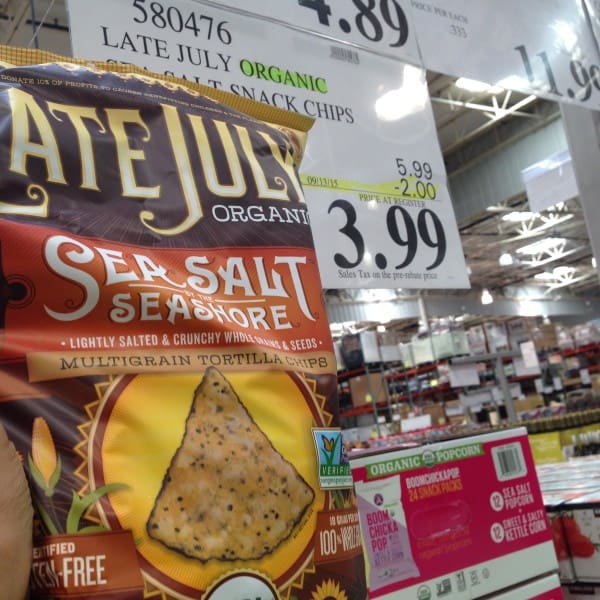 Again, a lot more for a lot less.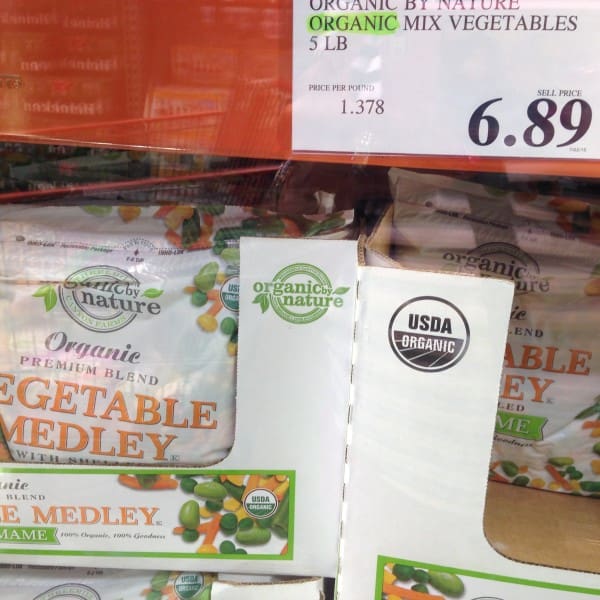 So much frozen fruit for smoothies!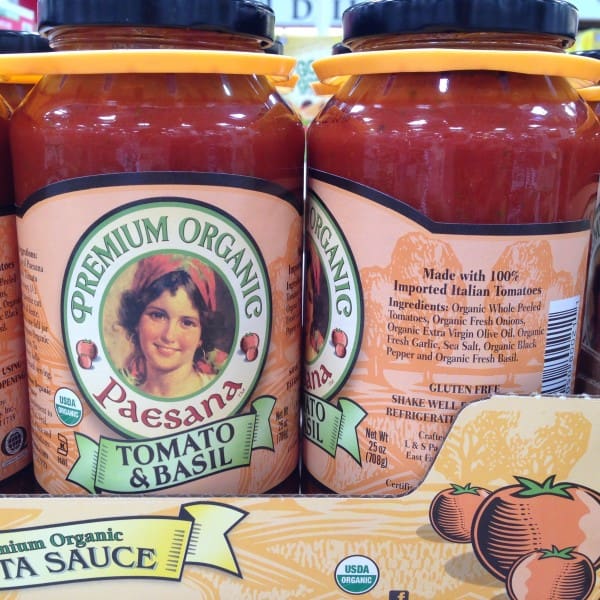 BEST tasting store bought sauce EVER. And check out the real ingredients.
So many organic greens for salads and smoothies!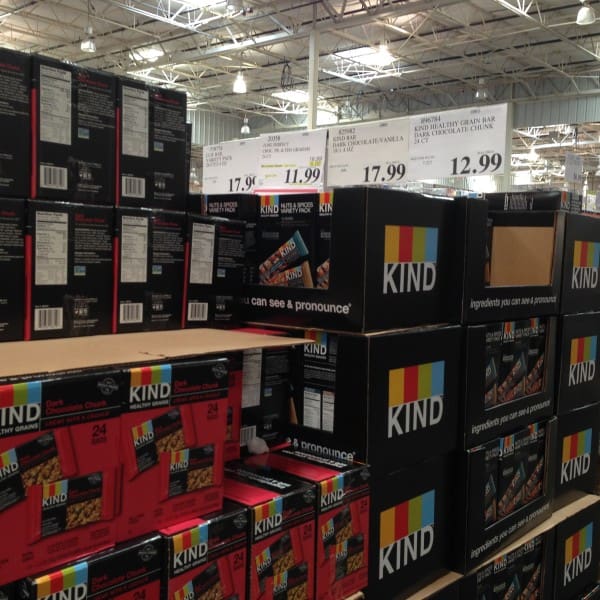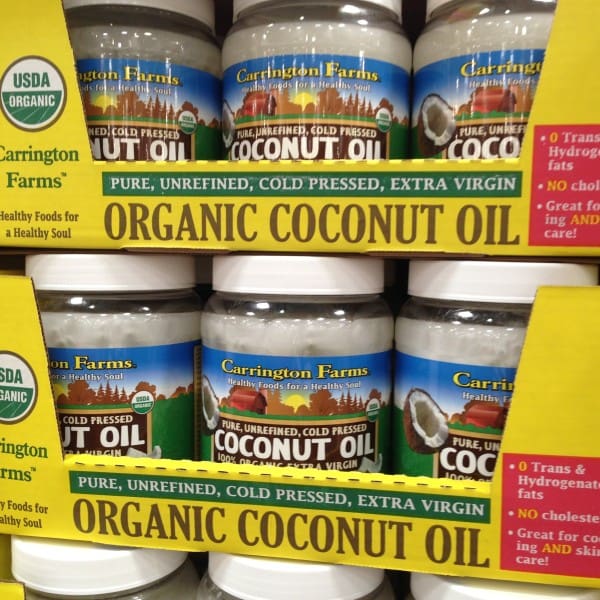 $15.99 for the equivalent of 3 standard sized jars of coconut oil. To see why I use it, read here and for my Best "Buttery" Popcorn Ever recipe here.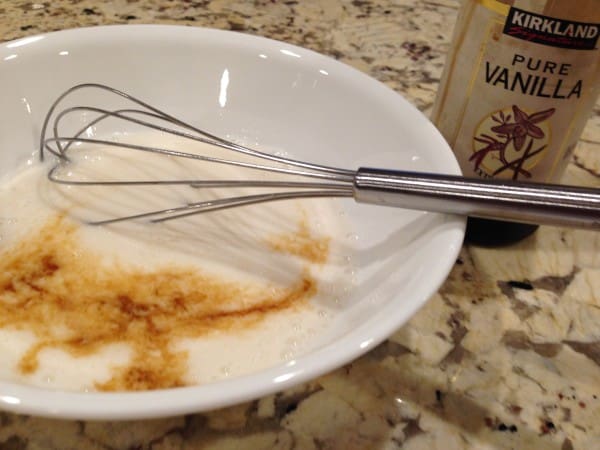 Pure vanilla extract wins over and over again in consumer tests.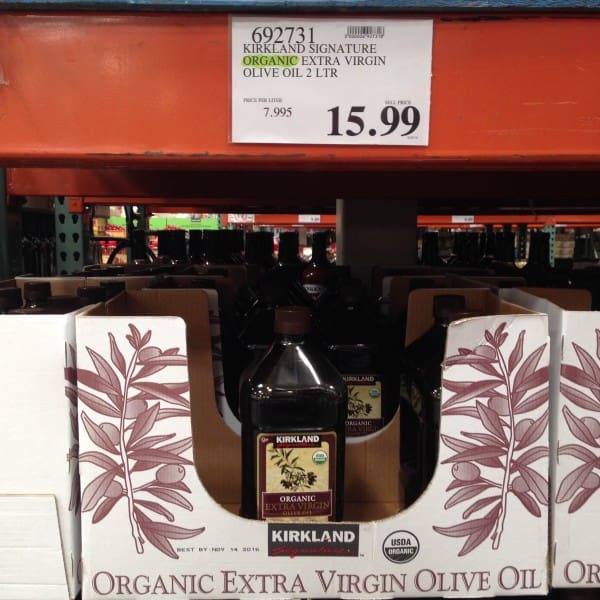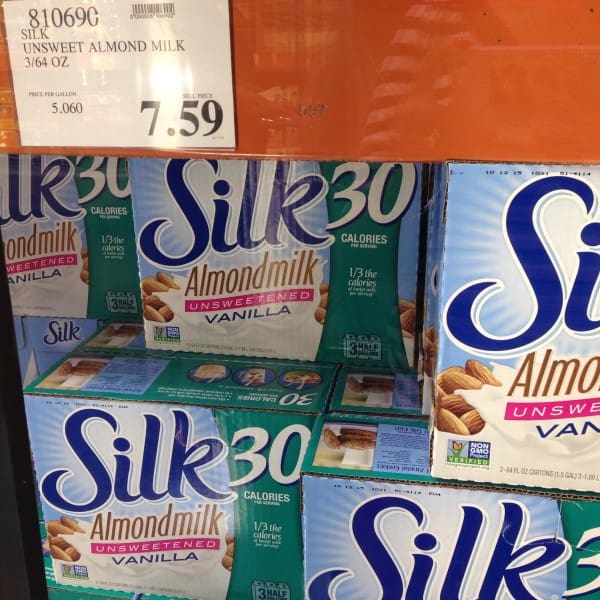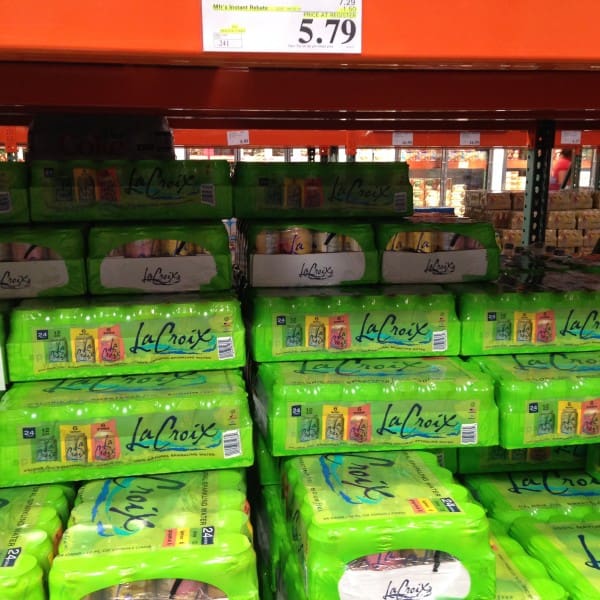 What May Also Interest You: