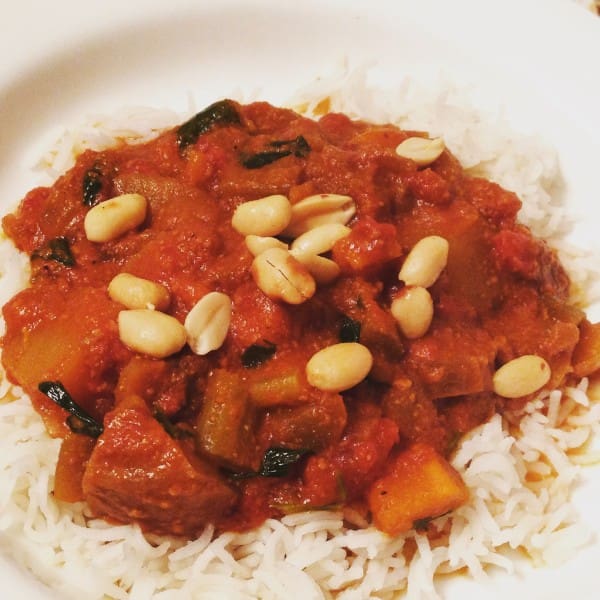 I had a West African Peanut Stew at a natural foods grocery store in Denver, CO a few years ago and it was so good. I think I forgot about it because I didn't think I would ever find it again and recreating it didn't even occur to me. One of the best parts of this dish is the controversial vegetable, that people either seem to love or to hate, literally just melts and creates a hearty gravy. My kids didn't even know it was in there!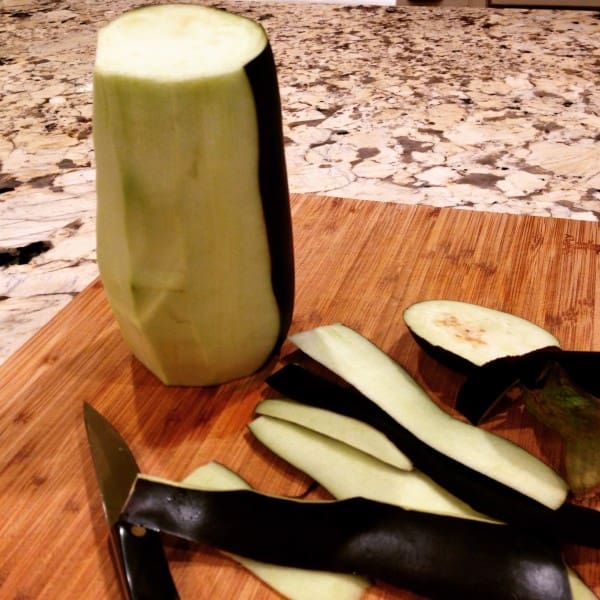 Let me just tell you that I have had a love hate relationship with eggplant. I used to love to hate it as I never really liked it in a chunky Indian curry growing up. Every now and then I'd bite into a piece not quite cooked through and it was just gross. Raw eggplant flavor is no bueno. I then encountered eggplant other ways: a pureed eggplant Indian curry called baingan bharta, breaded crusted cheesy eggplant parmesan, Chinese eggplant in garlic sauce, and thinly sliced roasted eggplant for sandwiches or even thinner as baked chips. Now I hate to love it. Eggplant won me over.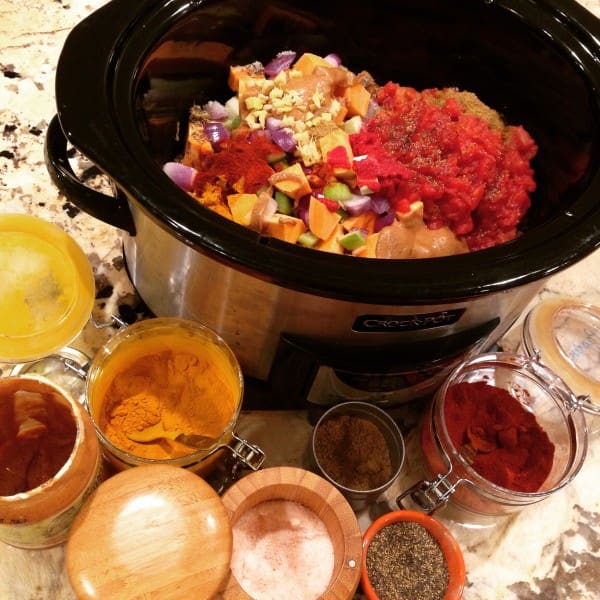 Confession: I made this twice within a few days. I lost my photos. It was definitely a YIKES moment amongst other words that flew out of my mouth. Oh well, that's what freezers are for?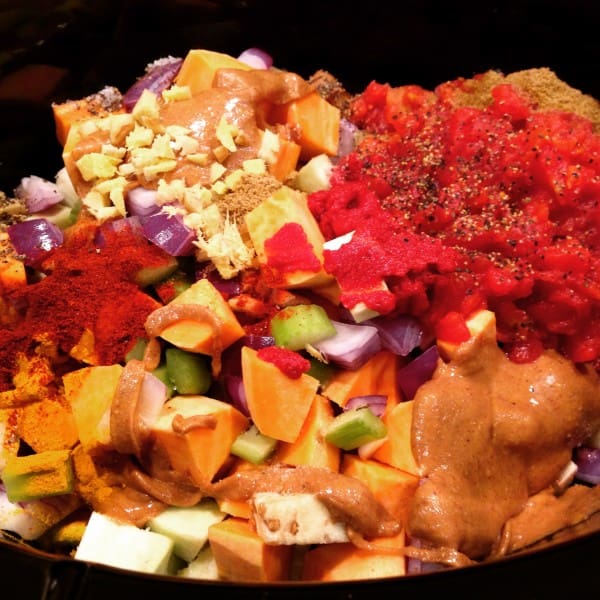 By now you know that I love love love colorful dishes.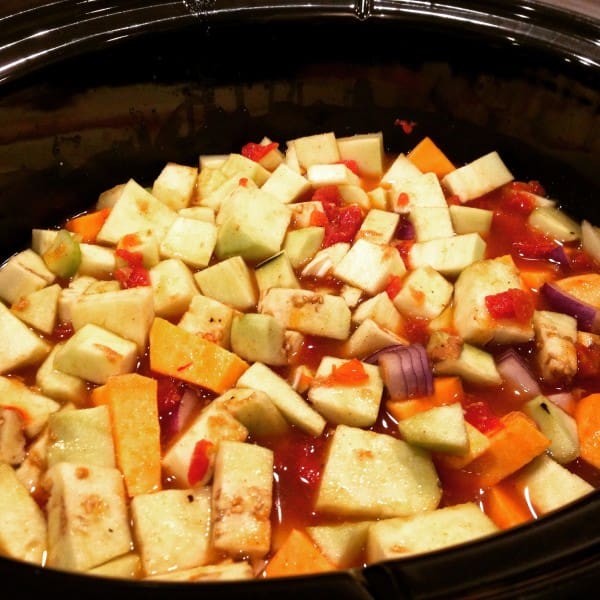 It was really nice to make something less soupy in the slow cooker along with the usual convenience and well developed taste.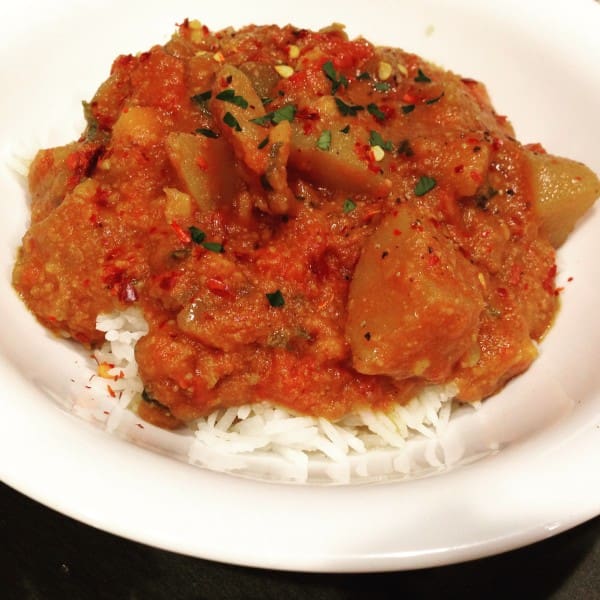 Add a squeeze of citrus and garnish with peanuts, cashews, and/or fresh herbs over your favorite grain or the stew is plenty filling on its own. Thank you to our friends that brought over a big pot of Basmati rice!
Slow Cooker: Smoky "Meaty" African Peanut Stew

Charlotte Veggie

GF, GRF, DF

Serves 6-8 or 4 with leftovers 🙂

Ingredients:

1 eggplant, peeled and chopped into approximately 1/2-1 inch cubes

2 yukon gold potatoes, diced (can leave unpeeled)

1 sweet potato, peeled and diced

1 stalk celery, diced

1/2 red onion, diced

3 cloves garlic, minced or crushed

2 tbsp minced fresh ginger

1/3 cup creamy peanut butter

1/4 cup tomato paste

1 can diced tomatoes

4 cups vegetable broth

1/2 tsp turmeric

1 tsp paprika

1 tsp ground coriander

2 tsp cumin

1/4 tsp ground cloves (can omit or replace allspice or cinnamon)

1 tsp salt

1/2 tsp ground black pepper

Juice of 1/2 a lime or lemon at the end

Peanuts and cilantro or parsley for garnish

Directions:

Place everything in your slow cooker and set on LOW for 8 hours.

Stir in lime/lemon juice and when done and garnish individual bowls with peanuts and herbs as desired.

You can also just stir the parsley or cilantro right in, about 1/3-1/2 cup loosely chopped.