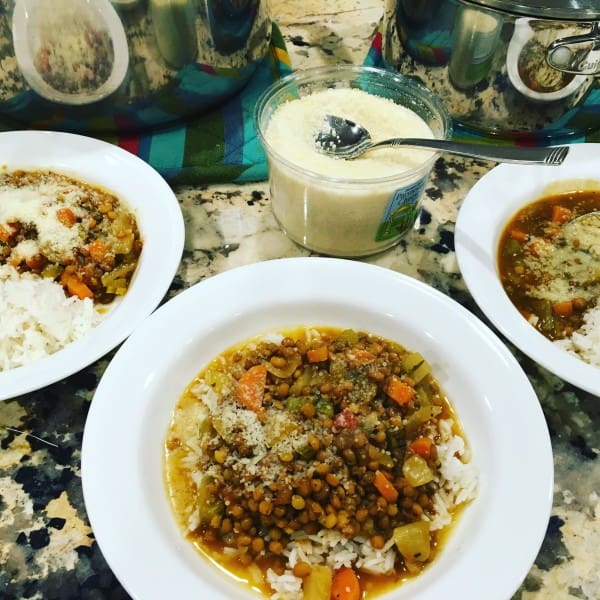 The chill has officially set into Charlotte and soup season is well underway in my kitchen. To me, the W in winter means WARM me up. My Piping Hot French Indie Lentil Soup is a staple through this time of year. Lentils are a universal food found in African, European, Middle Eastern, Asian and other cuisines. They have a wide range of use including soups, stews, burgers, fritters, salads, and more.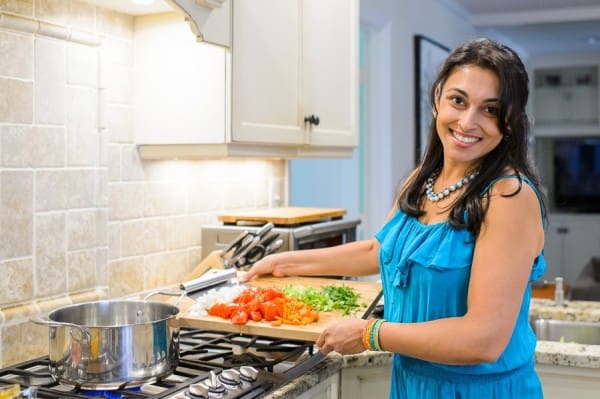 As I discuss in my Get Well Sooner post, homemade soups, decreasing dairy and gluten, and incorporating lots of spices and colorful veggies are some things I do to address inflammation whether it be the common cold or another illness.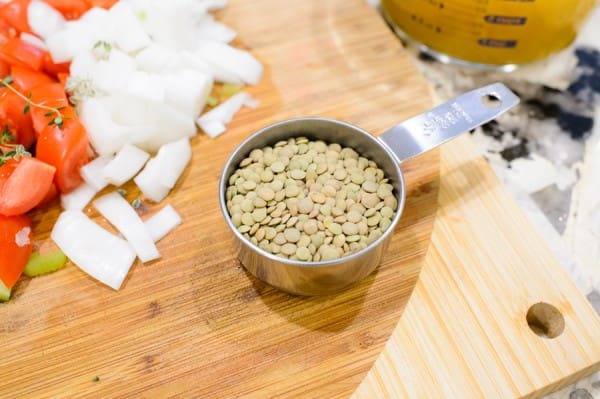 When compared to other legumes like beans, lentils are less dense, faster to cook, and easier to digest. The nutritional content varies by type, but generally speaking, lentils are a powerhouse of protein, fiber, iron, folate, potassium, zinc and more. I know some folks who don't like the texture of beans and lentils are the perfect alternative.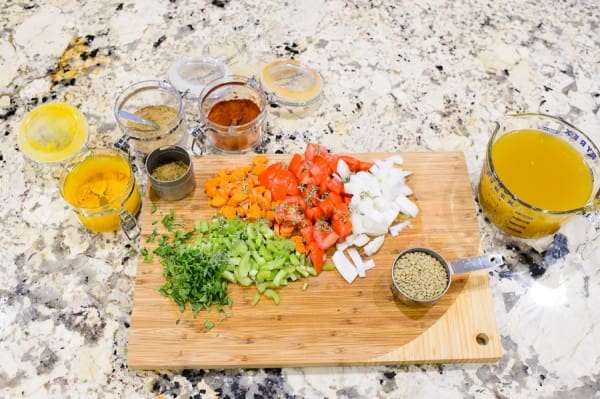 This soup features several spices that are used in Indian cooking and as well as the traditional French mirepoix(celery, carrots, onions) and herbs like thyme.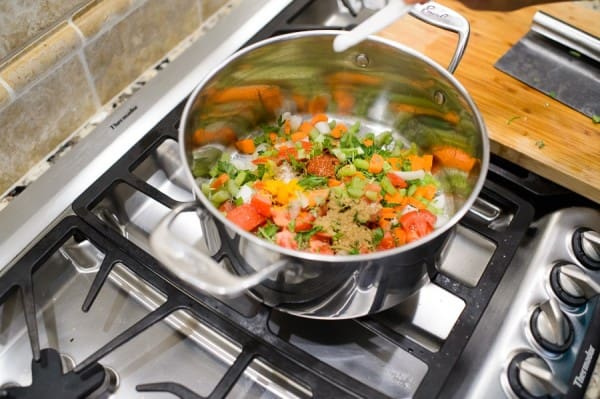 The aroma will lure in anyone who walks by with spicy, warm, earthy notes.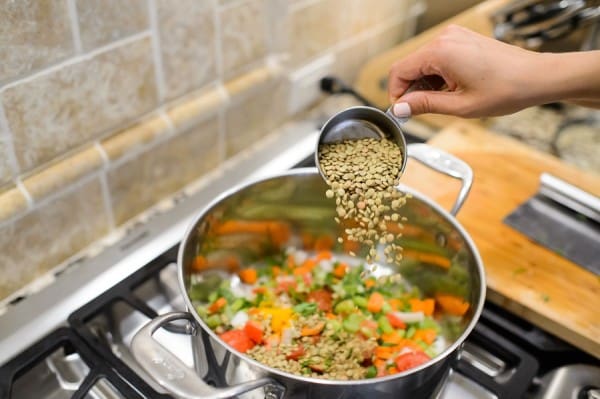 I like to saute my lentils in with the other dry ingredients so that they can pick up the flavor of the spices, onions, and garlic.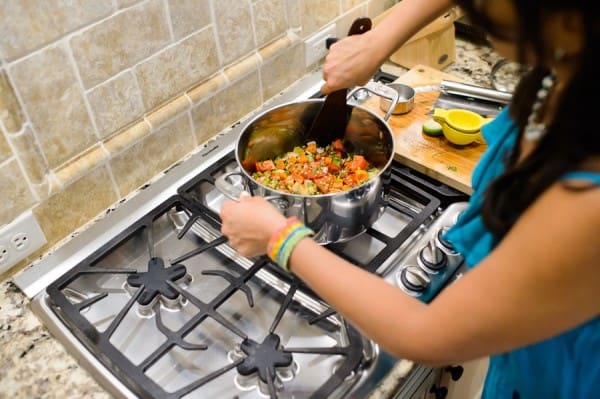 You can add or omit most spices and herbs in this recipe to make a soup that is more customized. Sometimes I use just ground cumin and thyme and on other occasions, I delete the ginger or use cilantro, etc.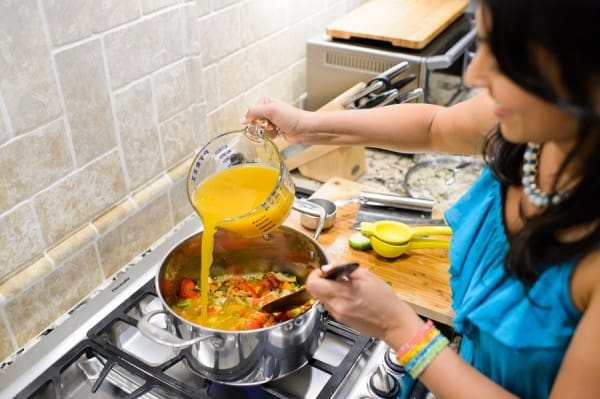 I use vegetable stock but any broth will do.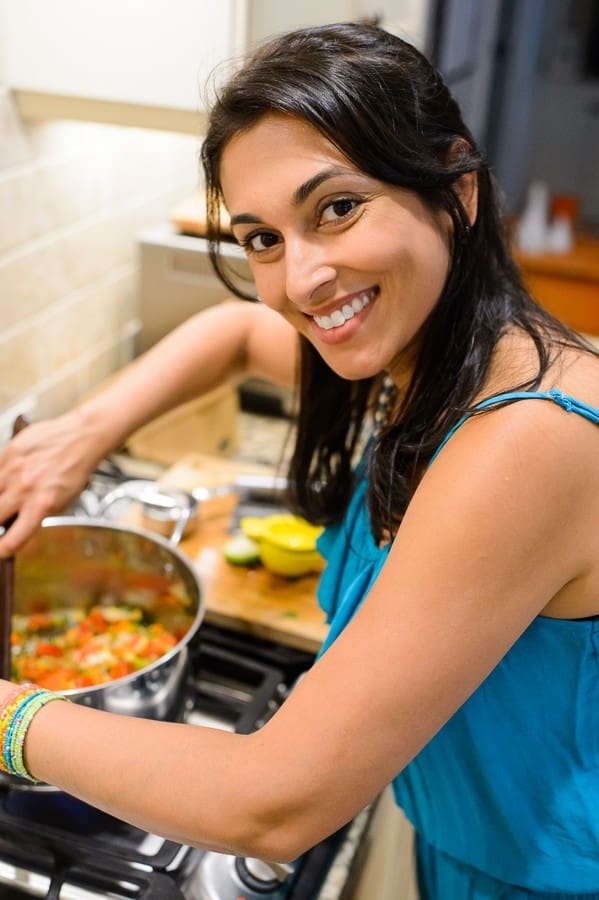 This soup keeps well in the fridge for 1 week and in the freezer for 3 months.
Piping Hot French Indie Lentil Soup

Charlotte Veggie

GF, GRF, DF, NF

Serves 6

Ingredients:

1 yellow onion, diced

1 large garlic clove, crushed or minced

2 carrots, diced

2 stalks celery, diced

1/2 cup fresh chopped tomatoes, canned tomatoes, or tomato sauce

4-5 sprigs fresh thyme tied in a bundle (pull out at the end) or 1 tbsp chopped fresh thyme or 1 tsp dried thyme

1/2 tsp dried rosemary (optional)

1 tsp dried oregano (optional)

1 tsp sea salt

1/4 tsp ground black pepper

1/2 tsp ground turmeric

1 tsp ground coriander

1 tsp ground cumin (or 3 tsp if you decide to omit the coriander, turmeric, and paprika)

1/2 tsp ground cinnamon

1/2 paprika

1/4 tsp garam masala (optional)

1/4 tsp cayenne pepper (optional)

1 tsp freshly grated ginger oR 1/2 tsp ground ginger (optional)

1  1/4 cup green/French lentils

1 bay leaf

8 cups vegetable broth

Directions:

Heat 2 tbsp olive oil over medium heat.

Add celery, onion, garlic, carrots, bay leaf, and spices. Saute for 3-5 minutes until onions are translucent or it's fragrant.

Mix in lentils, ginger, and bay leaf. Add broth, tomatoes/sauce.

Bring to a boil. Add herbs. Then partly cover and simmer for 30 minutes.

Add lime juice.

Serve as is, with extra black or cayenne pepper, drizzle of olive oil, pat of butter, or sprinkle of parmesan cheese.