Happy Halloween since it's technically after midnight! I hope everyone has fun plans lined up today and if you don't celebrate, may you have a wonderful Saturday. I was recipe testing earlier tonight and wanted to have the kids wake up to a healthy but still a treat on Halloween morning. See this post for more on how we enjoy October 31 every year. By the way, this is one of my favorite honeys to purchase especially since some jars contain a big piece of honeycomb. Yum.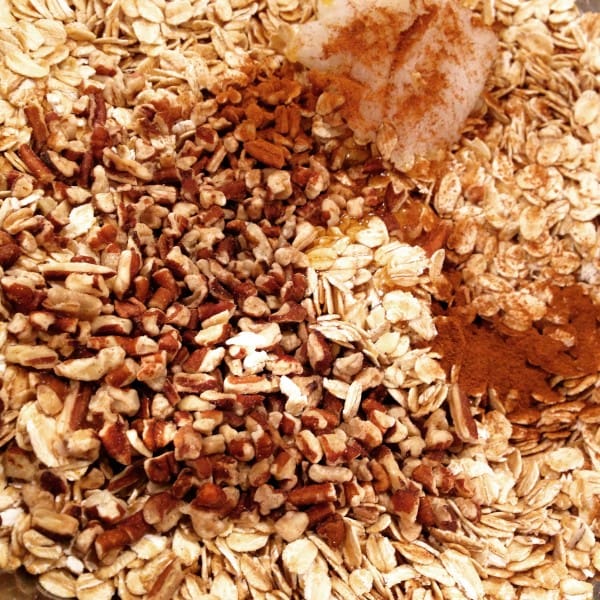 I feel good about serving these up for breakfast even on a holiday of sugar indulgence because the fiber, fat, protein, and anti inflammatory spices stabilize your blood glucose far better than a donut, pastry, or even bagel. No carb crash, just energy! I'm all about pecans and pumpkin spice. Made for each other.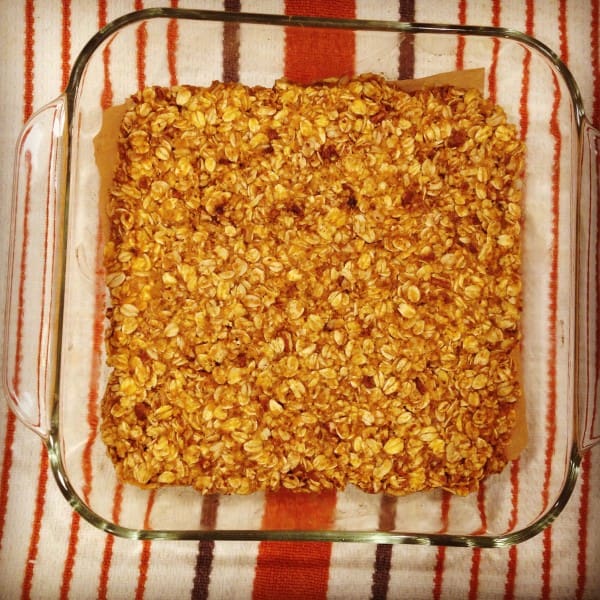 You can eat this baked goodness right away but it will be a little softer although not quite as much as the carrot cake oatmeal.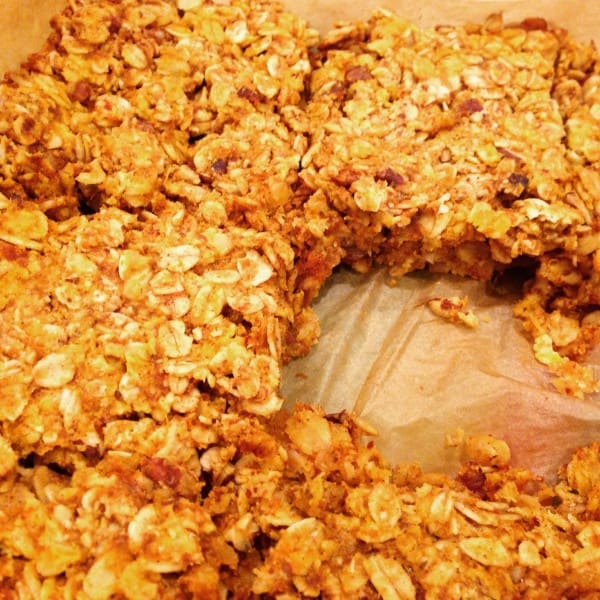 I allowed the bars to cool off and plan on storing them in the refrigerator until morning.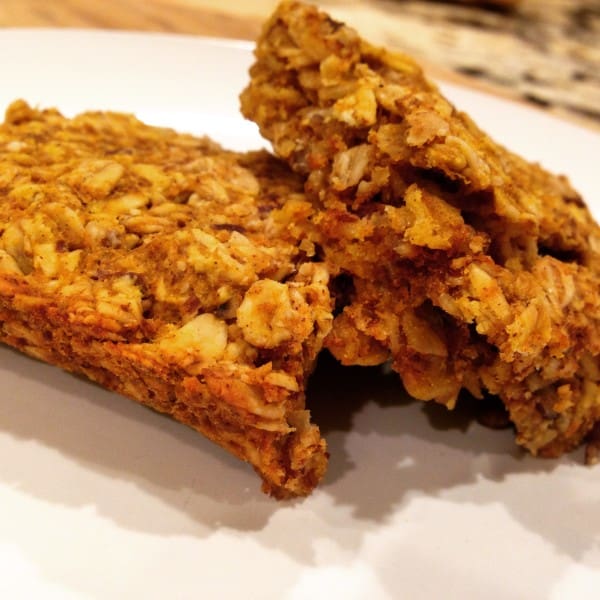 The golden browning along the edges, moist middle, and fall flavors make these oat squares delicious on their own, topped with nut butter, or served along a hot cup of coffee or tea.
Pecan Pumpkin Honey Oat Squares

Charlotte Veggie

GF, DF

Makes 9 squares

Ingredients:

2 cups rolled oats

1/3 cup almond meal (not almond flour)

1 tsp pumpkin pie spice

1/2 tsp cinnamon

1/8 tsp salt

1/4 tsp baking soda

1/2 cup pureed pumpkin

1/4 cup honey (can substitute with maple syrup)

1/4 cup coconut oil (solid or melted)

Directions:

Preheat oven to 350 degrees.

Mix all ingredients together until well incorporated in a large mixing bowl.

Spread in a parchment paper lined 8x8x2 baking dish.

Bake for 25 minutes and you can eat it right away but ideally need 30 minutes to cool and set.