This recipe depicts the compromise between my husband's love of carrot and coffee cakes and mine of oatmeal raisin cookies! Warming and with just the right touch of sweet and spice. Breakfast for guests or for the whole family all week long! The below recipe includes my modifications.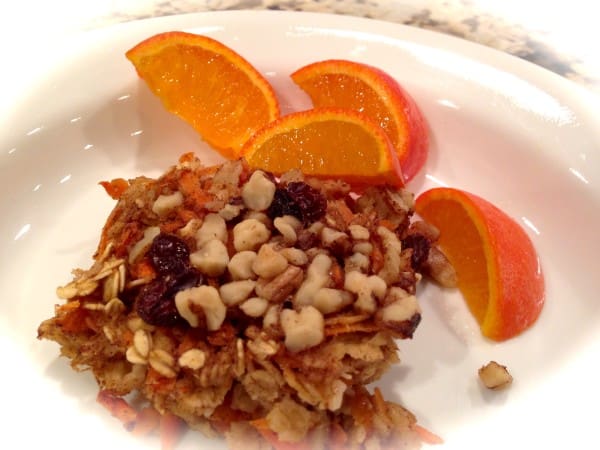 Oh She Glows Heavenly Carrot Cake Baked Oatmeal

Author: Angela Liddon

6-8 servings

GF, DF

Ingredients:
2 1/4 cups rolled oats
2 teaspoons ground cinnamon
1/8 tsp nutmeg
1/8 tsp ground cloves
1 1/2 teaspoons baking powder
1/8 teaspoon fine grain sea salt
1 cups lightly packed shredded carrots
2 1/2 cups unsweetened almond milk (or non-dairy milk of choice)
1/3 cup pure maple syrup
1.5 teaspoons pure vanilla extract
1 teaspoons freshly grated ginger (or try ½ tsp ground ginger)
1/8 cup raisins
1/4 cup chopped walnut halves.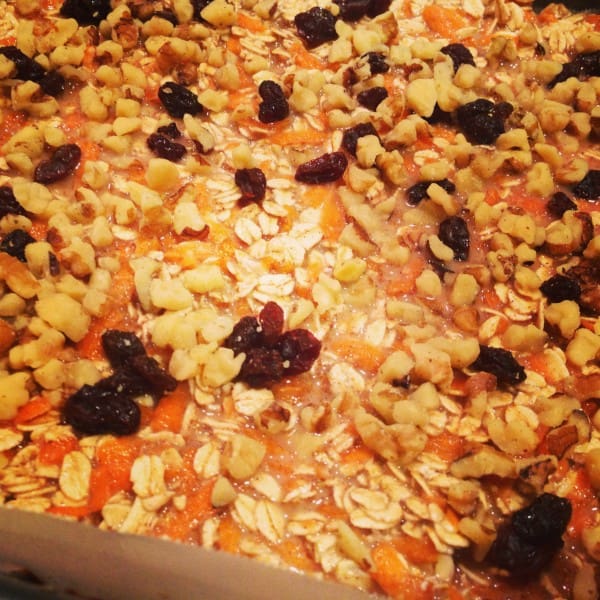 Directions:
Preheat oven to 375F and lightly grease aan 8″ x 11″ rectangular casserole dish.

In a large bowl, mix together the dry ingredients.

In a separate bowl, whisk together the wet ingredients including the shredded carrots.

Mix together the dry and wet ingredients.

Pour this into your casserole dish, spreading and pressing down with a spoon or your hands.

Sprinkle on the walnuts and raisins and press down lightly again.

Bake, uncovered, for 35 minutes until lightly golden along edge. It will firm up as it cools.

Let cool for 15 minutes before serving.

Store refrigerated for up to 7 days.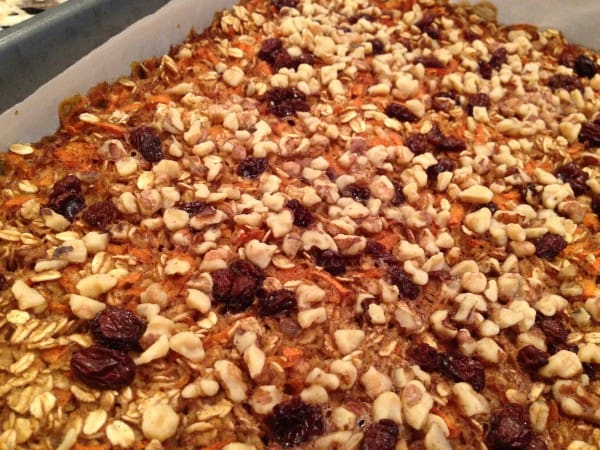 Notes: For a nut-free option replace the almond milk with a nut-free non-dairy milk, such as coconut milk. Omit the walnuts (you can try sunflower seeds or pepita seeds for a crunch).