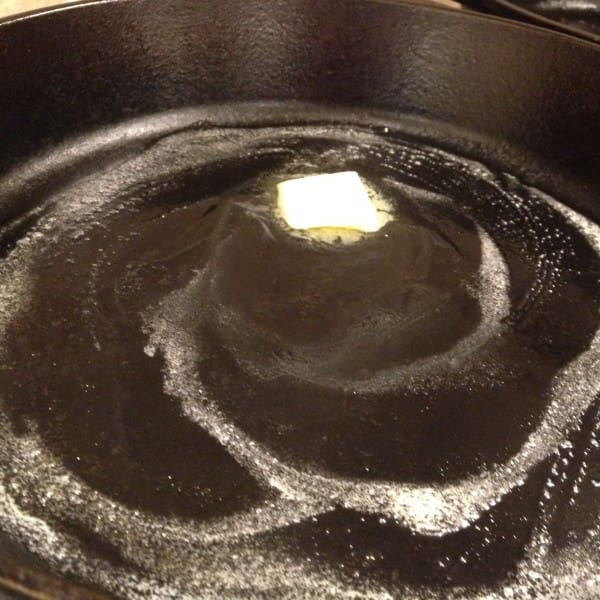 I was late to the cast iron cooking game. I think I thought it was too heavy, not necessary, and required a lot of maintenance with tasks like seasoning and hand washing. My impression was wrong and it turned out to be a game changer! Yes, it is heavy. But that weight allows for more even heating resulting in better cooking, a.k.a. development and melding of flavors. Yes it has to be hand washed. But only with water and a scouring pad/dish brush. As far as seasoning goes, many brands of cast iron ware are pre-seasoned now such as Lodge. Lodge has outlet stores, can be found at kitchen outlet stores, Bed, Bath, & Beyond, Target, and in my Amazon Store (no mark ups, just my fave products).
This is how I care for my cast iron and the benefits I've found:
I hand wash my cast iron pan with a brush, water, and dry the top and bottom with a clean cloth. It is recommended that you don't dry it with a paper towel.
Tip: In lieu of a bacteria housing sponge, I keep a basket of clean washcloths in our kitchen. I use one of these to dry clean but wet dishes such as my cast iron, hang it over the sink, and then wipe the counter with it at the end of the day. After it dries, into the dirty laundry it goes. I find this to be a cleaner method of cleaning!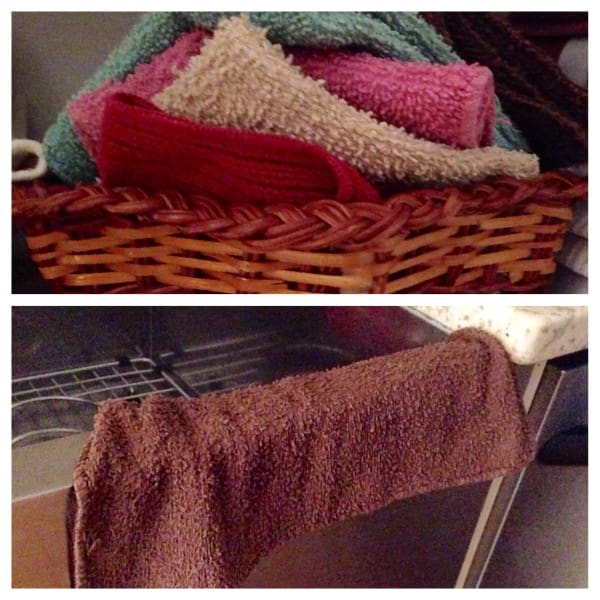 I then brush it with a little coconut oil and store it right on my stove top.
Provides a safer alternative to traditional, coated non-stick pans.
Even heating and thorough cooking
I appreciate that it is oven safe.
Although it takes a bit longer to heat up, quite a while to cool off, and is not dishwasher safe, I use my cast iron pans so much more frequently than any of my others. I will make one thing in it, wipe it down, make another, and basically give it several uses in a row before washing.
Lastly, the age old tale that it may infuse extra iron into your food.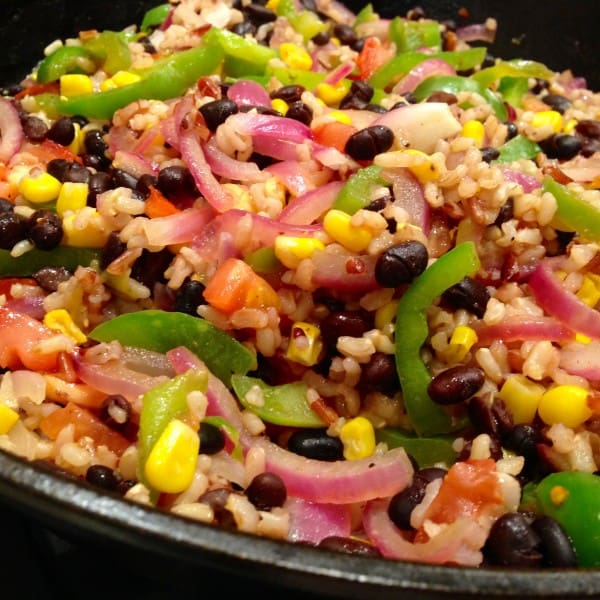 Onto food…
This school year has not started off slowly! My days have already been pretty non-stop which calls for as quick a meal as possible.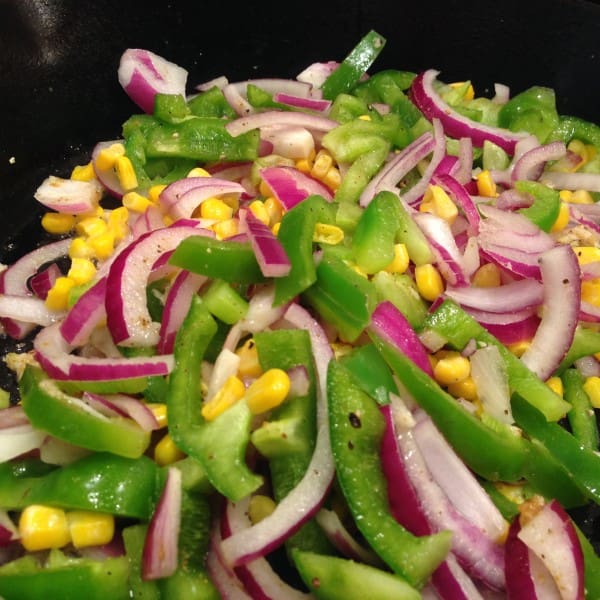 Rather than having a full taco bar consisting of all toppings being in various bowls, I find it much more efficient to just mix it all together.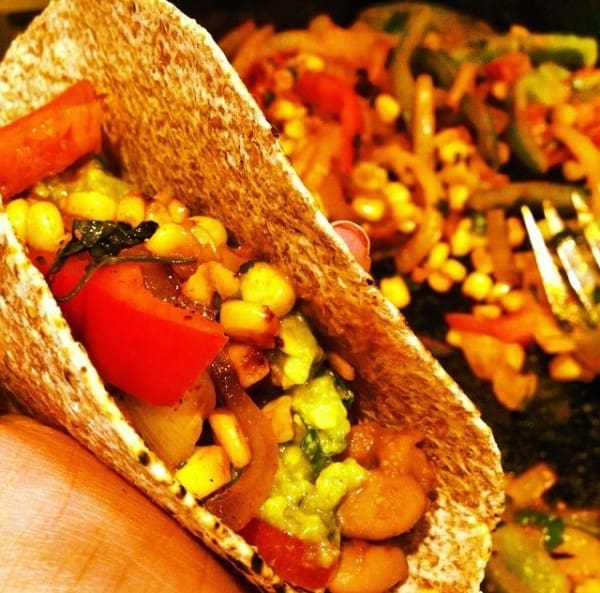 And that is how my All In One Fajita Mix was born; having little time but wanting lots of goodness!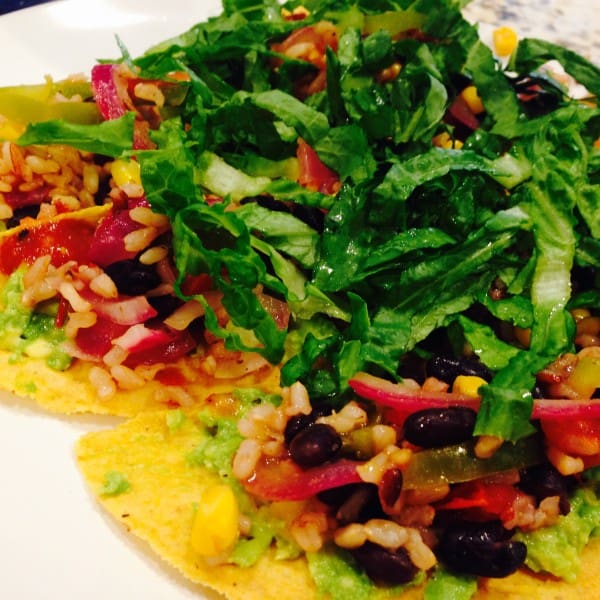 Eat it on its own, in a taco shell, wrapped, or on nachos! Speaking of nachos…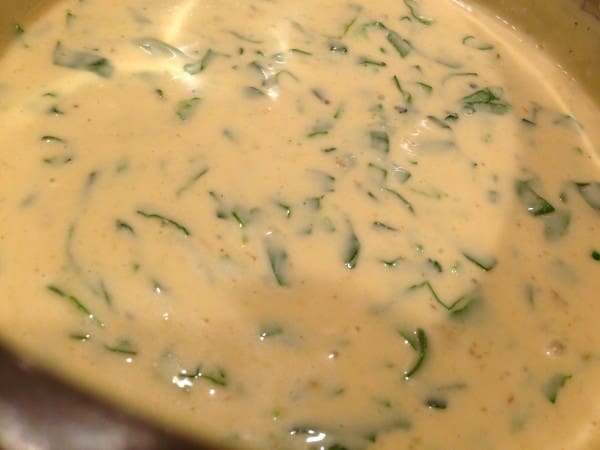 The queso is a rare indulgence around here but made of real food: organic whole fat dairy, grass fed cheese, home grown jalepeno, and whole grain flour.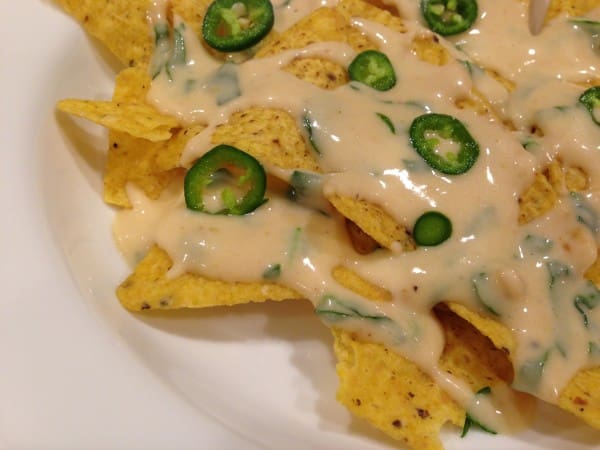 All In One Fajita Mix

Charlotte Veggie

GF, NF

Serves: Depends on how you serve it but as a guide, enough for 12 crunchy tacos.

Ingredients:

1 green bell pepper, sliced

1 red onion, sliced

1 cup frozen or fresh corn kernels

1.5-2 cups cooked beans of choice or other protein

1 cup of cooked rice (I had it leftover from the day prior and I also keep some Trader's Joe's frozen rice on hand.)

1/2 tbsp butter – I use Kerrygold (good buy at Costco and read why here)

1 tbsp olive oil

1 tsp ground cumin

1/2 tsp sea salt

Black pepper

Directions:

Heat skillet or pan with butter and olive oil. They keep each other from burning and provide restaurant-type richness in a healthier way!

Add in all ingredients, stirring every few minutes until browned, for a total of about 15-20 minutes depending on whether a stir fry type crisp or softer, caramelization is preferred.

Zesty Queso

Charlotte Veggie

NF

Makes approximately 1.5 cups

*You need a whisk to make this.

Ingredients:

2 tbsp butter

1 1/4 cup whole milk

1/2 cup shredded cheese, more to taste (I used the Trader Joe's Organic Grass Fed New Zealand Sharp Cheddar)

2 tbsp salsa

2 tbsp flour (I used organic whole wheat pastry flour which functions just like all purpose)

1 cup baby spinach, cut into shredds

1/4 tsp cumin

1/4 tsp sea

Optional but recommended: 1/2 of a jalepeno, seeded(that's where the fire is), and finely diced or minced. You could also use a poblano or green pepper, about 1/4 cup diced of those.

Directions:

*It is important to have all ingredients on hand and ready. This recipe moves fast!*

Heat a pot on medium heat with the butter.

When butter is almost melted, add in flour and whisk continuously until you can smell a slight nuttiness and a paste forms.

Gradually pour in milk, whisking continuously.

Stop stirring and let cook for 5 minutes, lowering heat if starts to boil rapidly.

Stir again and if the whisk wires are sort of coated, the sauce is likely thick enough.

Remove pot from heat and add in remaining ingredients.

For future re-heating, like the next day, add in 1-2 tbsp of milk to thin out the queso.
Do you have a fajita seasoning, cheese dip recipe, and reasons why you like/dislike cast iron?