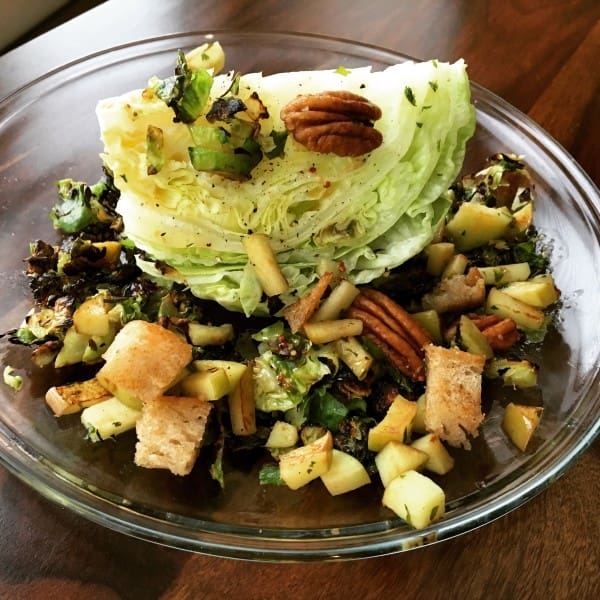 I find it hard to get my salad motivation on in the winter. I know I need to be eating more of them but something cold just doesn't sound desirable. I avoid warm toppings on this traditionally cold dish but this combination wins me over. This salad provides all of the opposing elements of food that I love. Every bite is smoky, tangy, and slightly sweet. There are crispy, chewy, soft, and firmer textures. The flavors of fruit and maple and nuts and spice are wintery and comforting.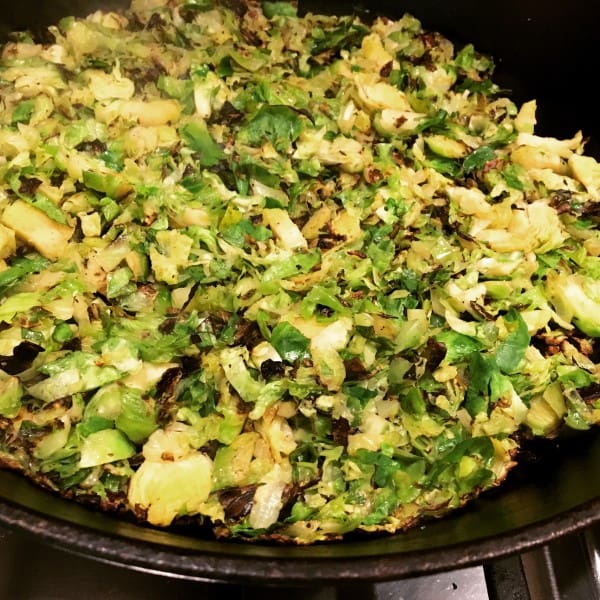 Caramelized Brussels work like vegan bacon on this vegetarian wedge salad. I cooked them over high heat to purposely burn some of the shreds. Fragrant nutmeg pairs well with the bitterness.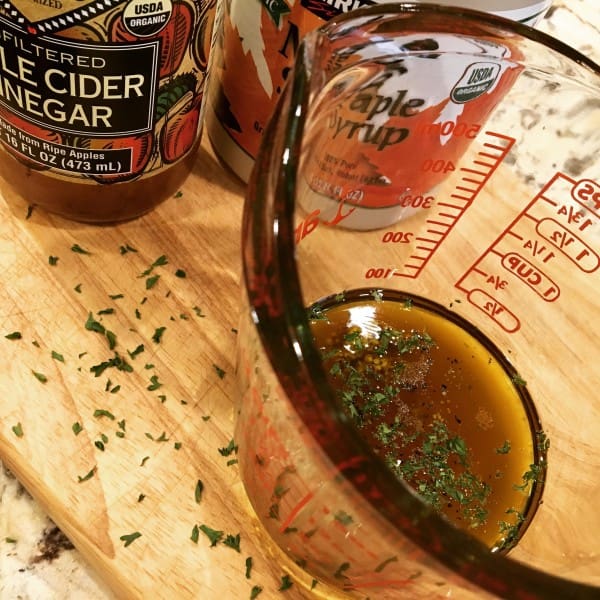 The dressing includes apple cider vinegar and maple syrup which I knew would compliment the nuts and fruit.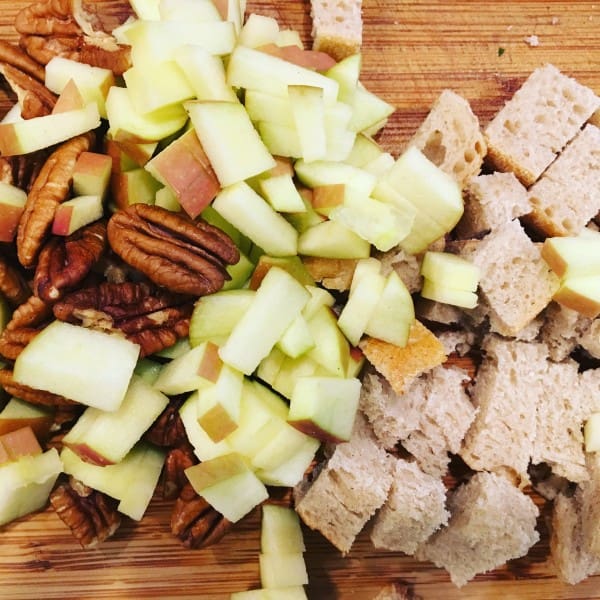 Whole pecans, fresh apples, and bread make up a yummy panzanella. It's like a salad on your salad!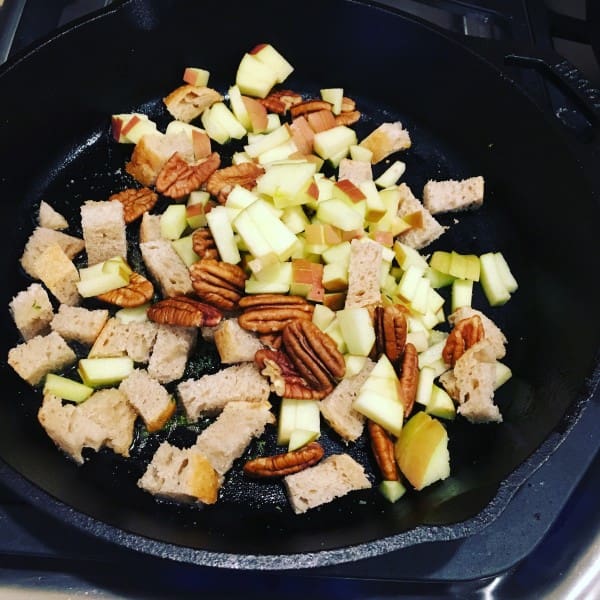 The warmed sprouts and crouton mix on cold, juicy iceberg makes a delightful arrangement.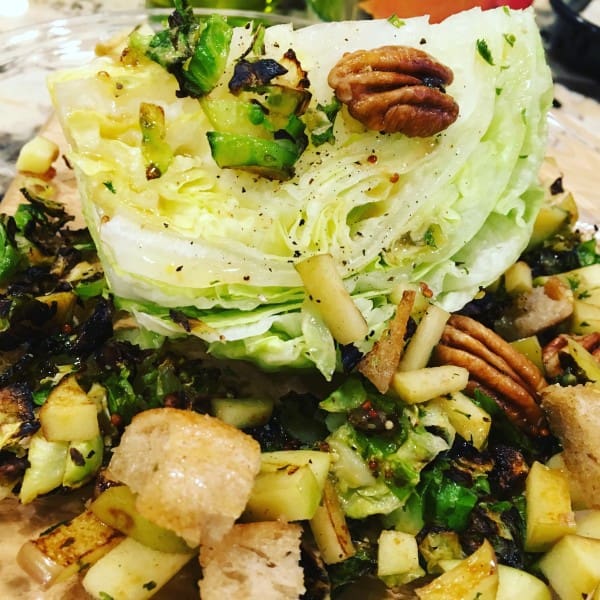 Winter Wedge Salad: Crispy Shredded Brussels & Apple Pecan Panzanella With Maple Vinaigrette

Charlotte Veggie

DF, omit nuts to make NF, omit bread to make GF and GRF

Serves 4

Ingredients:

1 head iceberg lettuce, slice off base/stem, and cut into fourths

Crispy Shredded Brussels:

One 10 oz bag of Trader Joe's Shaved Brussels Sprouts or approximately 2 cups shredded/thinly sliced Brussels sprouts

1 tbsp olive oil

1/4 tsp ground nutmeg

Salt and pepper to taste

Apple Pecan Panzanella:

1 apple, diced

1/3 cup whole or chopped pecans

2 slices bread, cut into small cubes/squares

1/4 tsp salt

1/2 tbsp coconut oil

Maple Vinaigrette:

1/4 cup olive oil

1/4 cup apple cider vinegar

1 tbsp maple syrup

1 tsp whole grain or Dijon mustard

1 tsp dried parsley

Salt and pepper to taste

Directions:

Heat olive oil over medium high heat. Add Brussels sprouts and mix in nutmeg, salt, and pepper. Stirring occasionally, cook for 10-15 minutes  or until they are as brown and burnt as you like!

In a separate pan, heat coconut oil over medium high heat. Add apples, pecans, bread, and salt. Stir to coat with the oil. Cook until toasty, about 10-12 minutes.

Whisk together all of the dressing ingredients.

Assemble salads by placing a lettuce wedge on each plate followed by topping with both the Brussels and apple pecan mixtures.