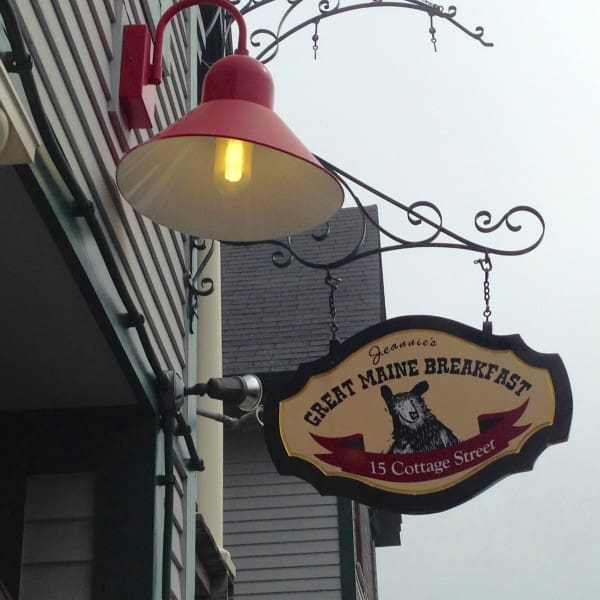 We passed this adorable restaurant while strolling through Bar Harbor. A heavy, healthy breakfast was important before another long day of hiking in Acadia National Park!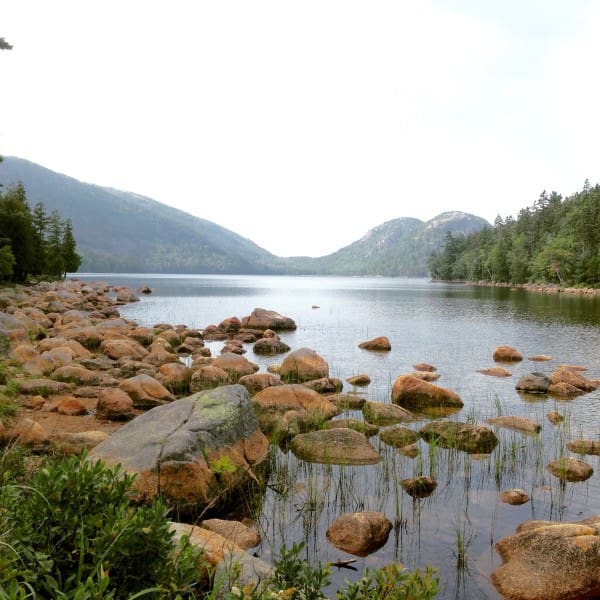 Our favorite hike was around Jordan Pond.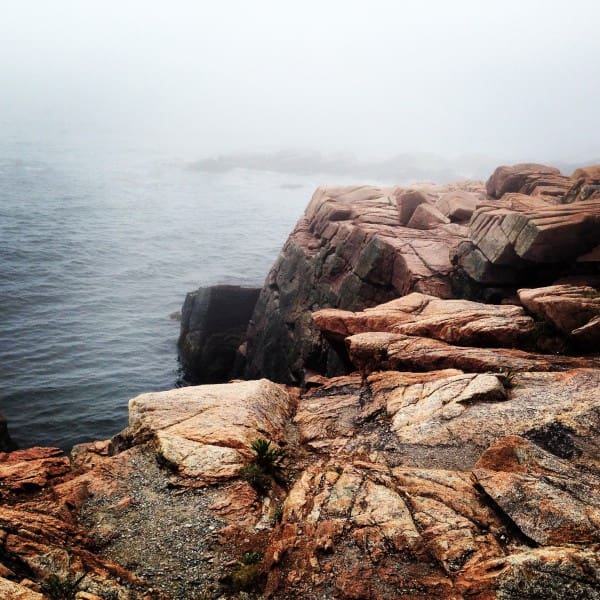 Side note: Go to Maine. Go to Acadia. Magnificient.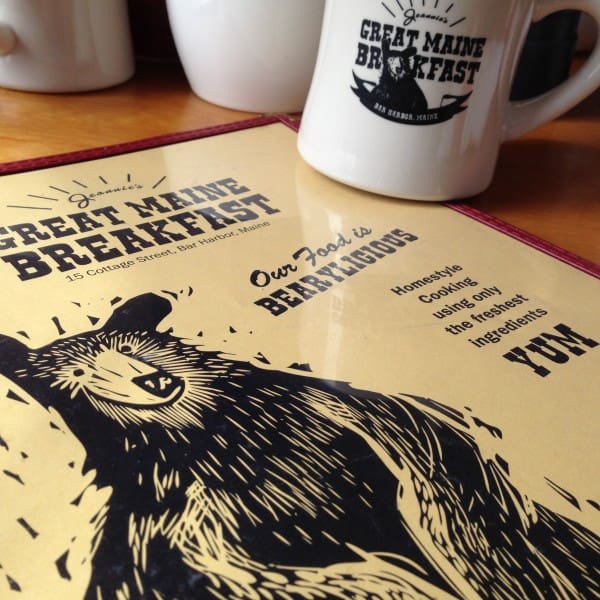 The menu at Jeannie's Great Maine Breakfast was diverse and suitable for various diets. Homestyle and prepared freshly, it was hard to choose but I wanted to try the vegan options.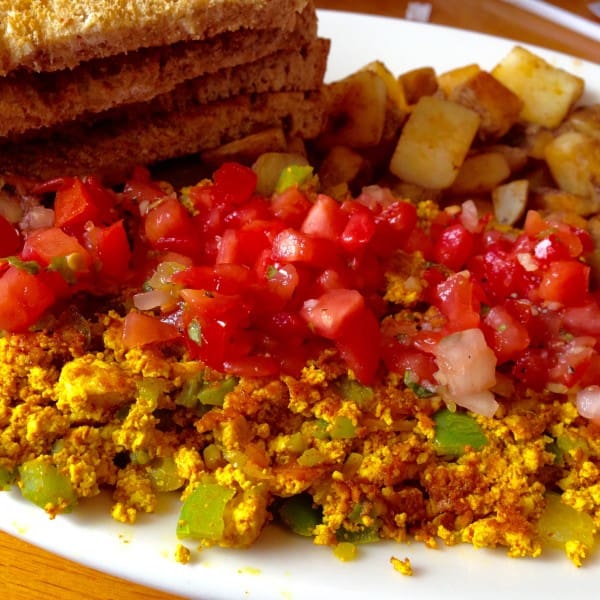 I ordered the Island Tofu Scramble which was generously spiced, had sautéed onions and peppers, and topped with fresh house made salsa. The potatoes were well cooked and not at all oily. The mild smoky heat of the tofu tasted great with the oatmeal toast.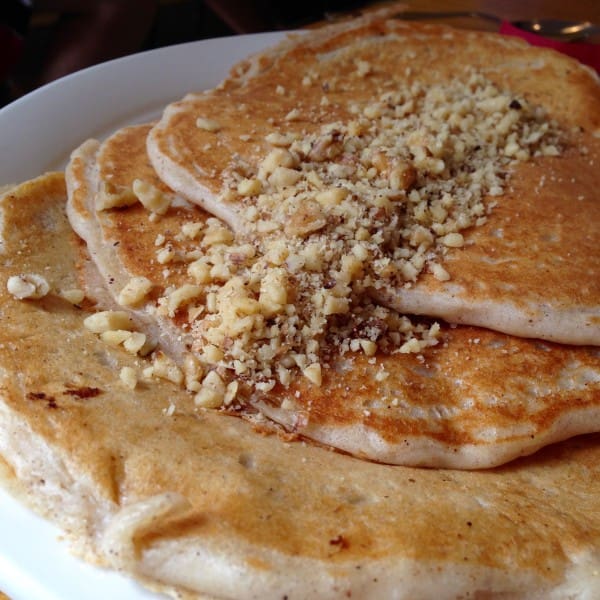 The walnut and oats pancakes were not the best. The only walnuts were those garnished on top and they did not reach the bottom pancake. Pancakes, even plain ones, should have a slight vanilla or cake flavor in my opinion but these were fairly flavorless and my daughter described them as "watery". The texture was fine but I wasn't sure there was any oil in the batter. Something was just missing. The house made strawberry fruit spread (not pictured) really helped us eat these.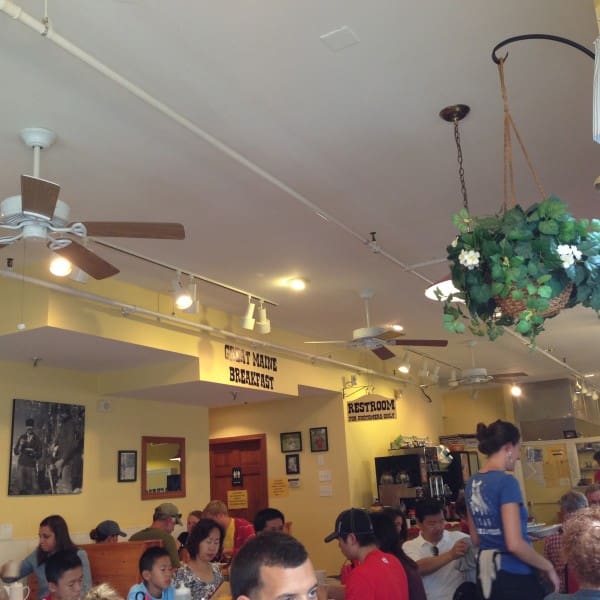 Overall, I would return here because the service was really friendly and prompt, the coffee just right, and that tofu scramble was savory and the best I've had.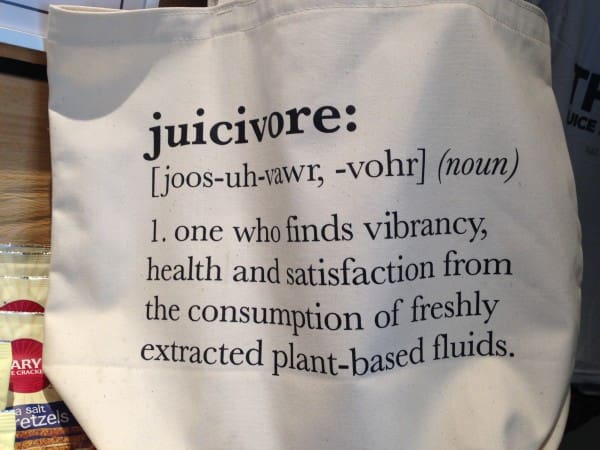 Guilty 🙂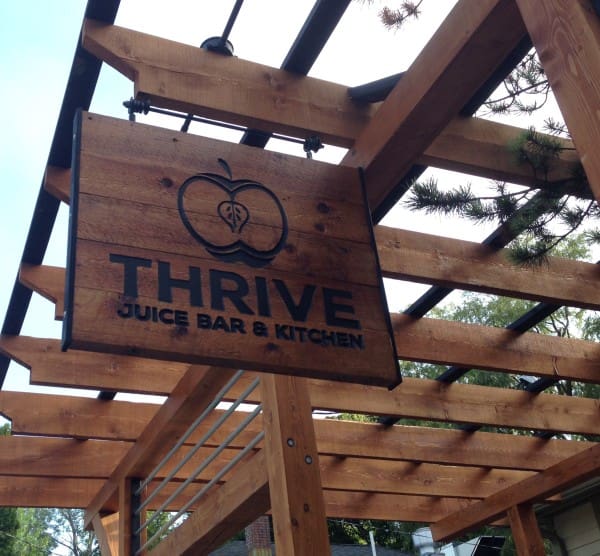 The natural and modern design of Thrive drew me right in (although any hint of green juice is enough!).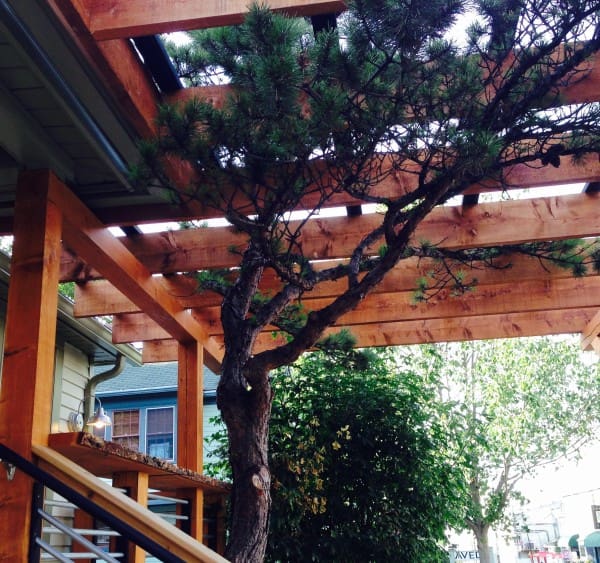 There is pretty seating outside as well. This is exactly what I would dream of my restaurant looking like!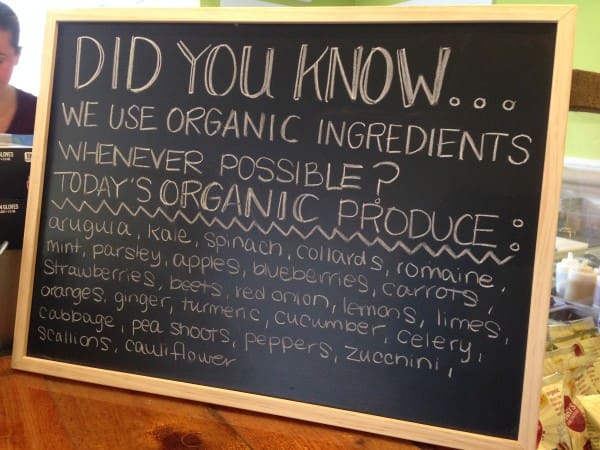 The owner was so personable and happy to tell me about the business, their products, equipment, and allowed me to take many photos.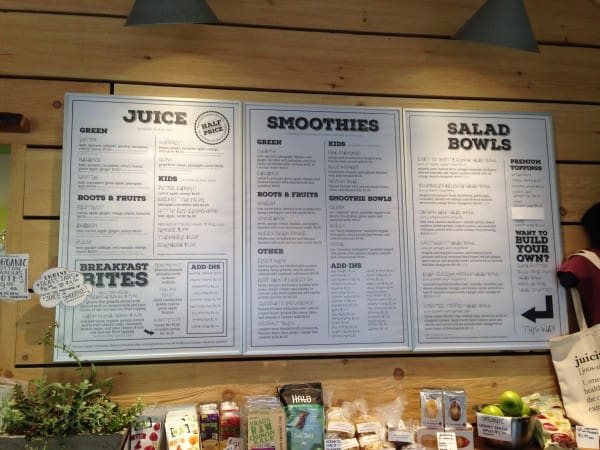 The menu was extensive offering juices, smoothies, snacks, packaged foods, the popular acai bowls, as well as salad and quinoa bowls. If it was just me, I would have been perfectly content dining here the whole trip!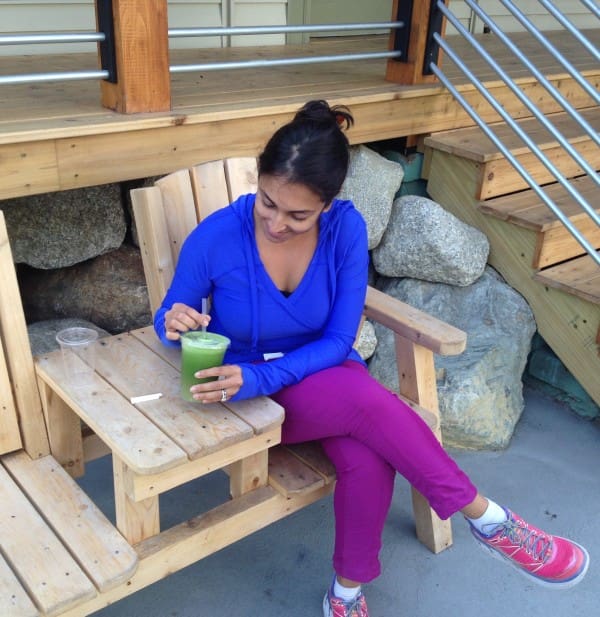 Because there is so much hidden sugar, excess calories, and carbohydrates in restaurant food, I always choose the least sweet juice (I talk a bit about the glycemic index here for more understanding.). Therefore I chose Thrive's Detox Green Juice containing kale, collards, parsley, cucumber, celery, and lemon. And because juices contain for more servings of produce than smoothies, I usually split the large. This keeps the expense down a bit.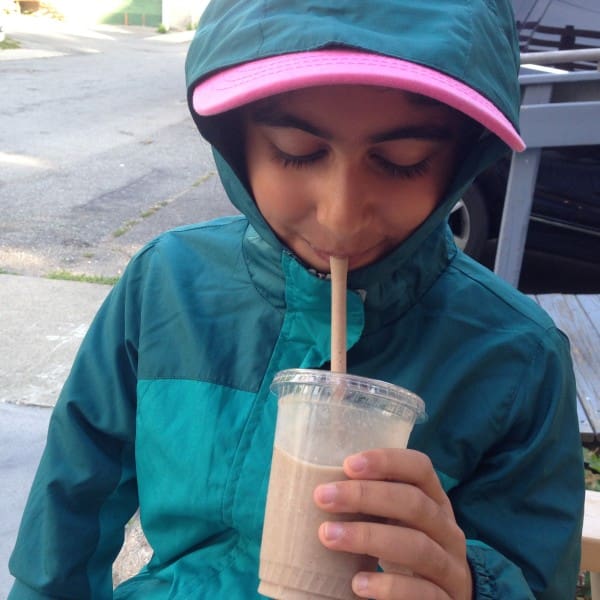 My children shared the Pink Flamingo smoothie which usually has strawberries, banana, mango, and coconut milk but I had them replace the banana with spinach (Again, to cut down on sugar and you can't taste the greens!). It got 2 thumbs up!