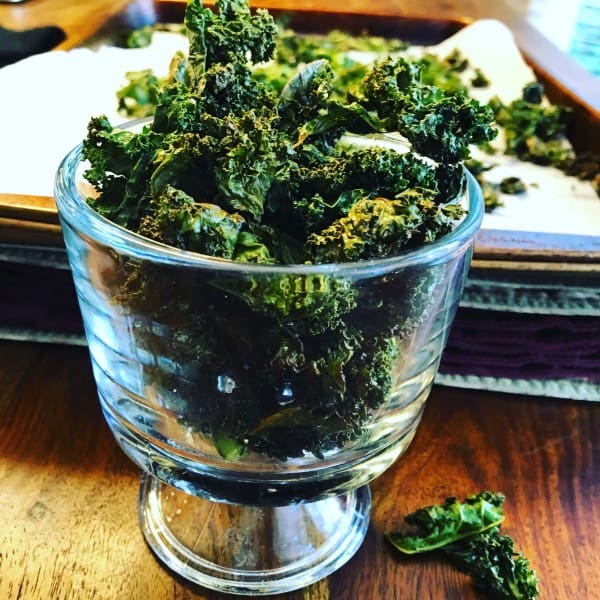 My goals are strong this new year but I know the munchies are going to pester me for a few more days. I just want to snack on something crunchy and salty that is not processed. These ever so simple, crisped up greens fit the bill.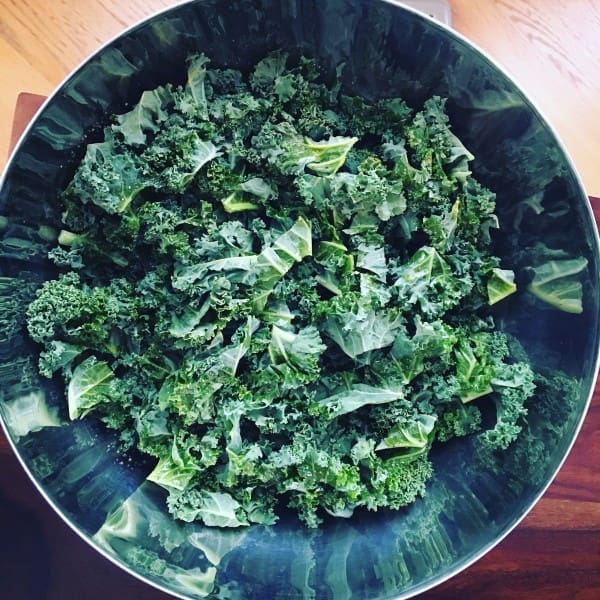 I started by roughly chopping two decent size bunches of curly kale. If there's anything I've learned about kale chips is they disappear in a tenth of the time it took to make them! Like most greens, kale cooks down by the end so you need to start with quite a bit.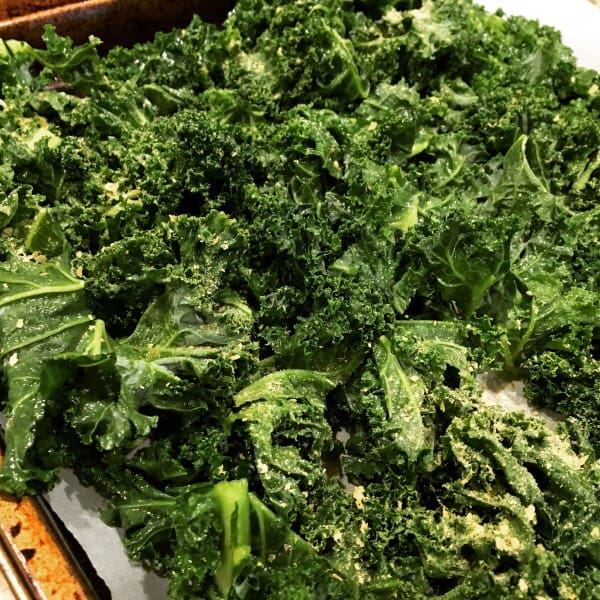 A sprinkle of nutritional yeast (deactivated yeast containing B vitamins and complete protein) provides cheesiness and nuttiness. Place the kale in a large bowl with oil and spices and toss well with your hands. Spread it in a single layer so that each leaf can toast up well.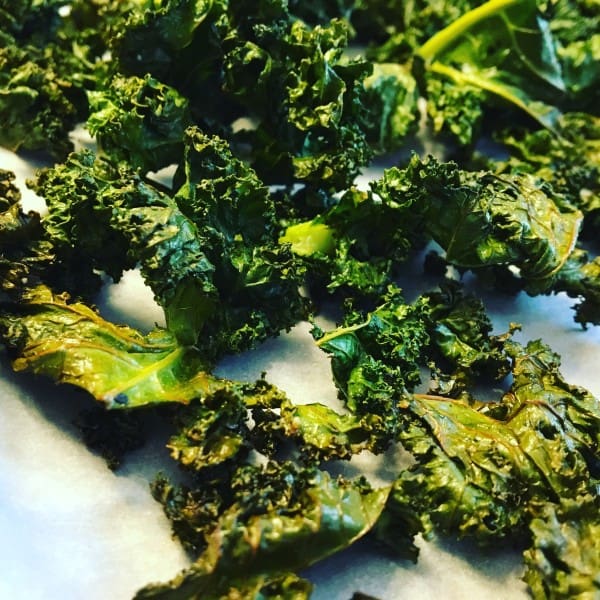 The end result is delicate, brittle, light chips…you will have the "can't stop, won't stop" feeling with zero guilt.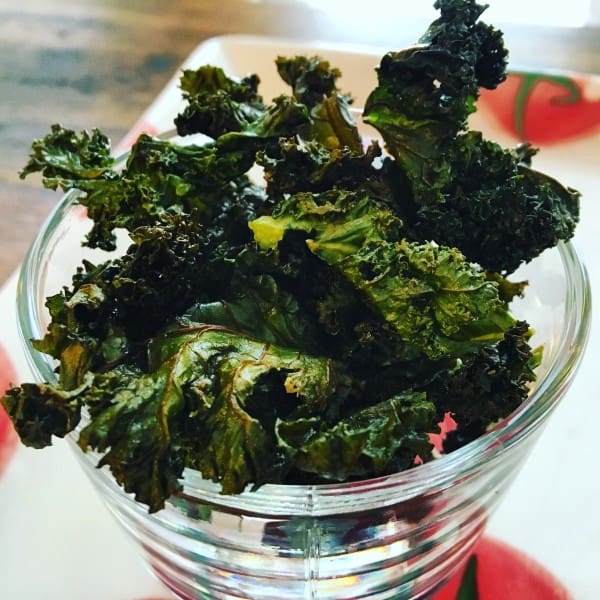 Adults and children alike gladly make these chips disappear! Kale is even far superior to spinach in nutritional content. One cup contains just over 30 calories, 3g protein,and loads of potassium and vitamins.
Simple Baked Kale Chips

GF, GRF, DF, NF

Serves 4

Ingredients:

2 bunches curly kale

2 tbsp olive oil

1/2 tsp salt

1/4 tsp black pepper

2 tbsp nutritional yeast (can omit and still tasty)

Optional: garlic powder, cumin, paprika, turmeric

Directions:

Preheat oven to 300 degrees.

Roughly chop kale, removing thick parts of the stem.

Toss in a large bowl with oil and spices.

Spread in a single layer on a parchment lined cookie sheet. Sprinkle with nutritional yeast if using for a slight nutty, cheesy flavor.

Bake for 10 minutes, flip around chips, and back for another 10-15 minutes until desired brownness.

Serve immediately or cool and store in a plastic or glass container with a paper towel for up to 5 days.