Yesterday marked one of the first private organized events that I was invited to as a blogger and "Charlotte Influencer" as it was honorably phrased. It took place at Juice Bar CLT. I was pretty giddy excited to be included and looked forward to networking with likeminded, creative, driven folks. Read on to learn why it's a healthy step to incorporate fresh juices into your diet, a discount code for all of my readers for the month of January, and my 1st giveaway!
Juice Bar is a successful fresh juice shop that recently opened two stores in Charlotte. They have multiple locations in the southeast and have plans to open many more locations throughout the rest of the United States in 2016.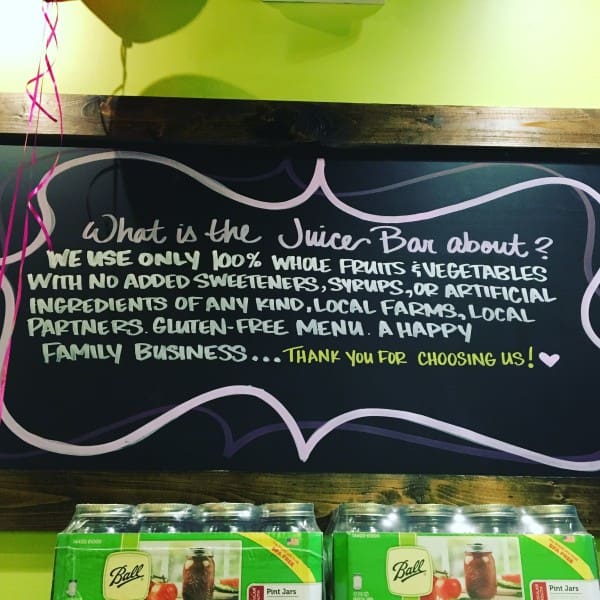 Juices, especially green juices, have the following benefits:
A convenient way to incorporate raw fruits and vegetables which are highest in the enzymes we need to absorb the maximum amount of vitamins
Juice's liquid form itself is highly and quickly absorbed right into our bloodstream.
An efficient approach to getting in most of the recommended number of servings of fruits and veggies a day.
The vitamins, minerals, and phytonutrients (give produce its color), are imperative for proper cellular function and disease prevention.
Plant based foods help bring the body to an alkaline state in which cancer and disease cannot thrive.
It's just plain energizing; you'll feel juiced!
Whether you have 1 juice a week or do a cleanse, your digestive system will get much needed rest. Remember, you gut houses your immune system and mood regulators.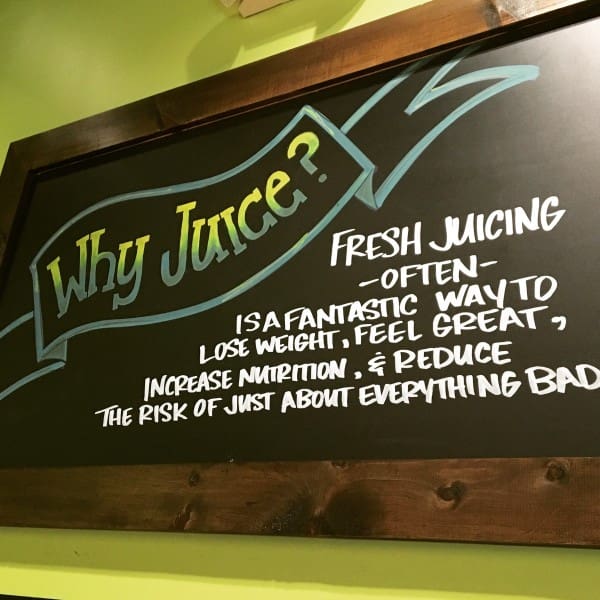 The local owners could not have been more hospitable and informative. Their mission is to spread and promote good health and they value and deliver warm, consistent, ever so friendly customer service.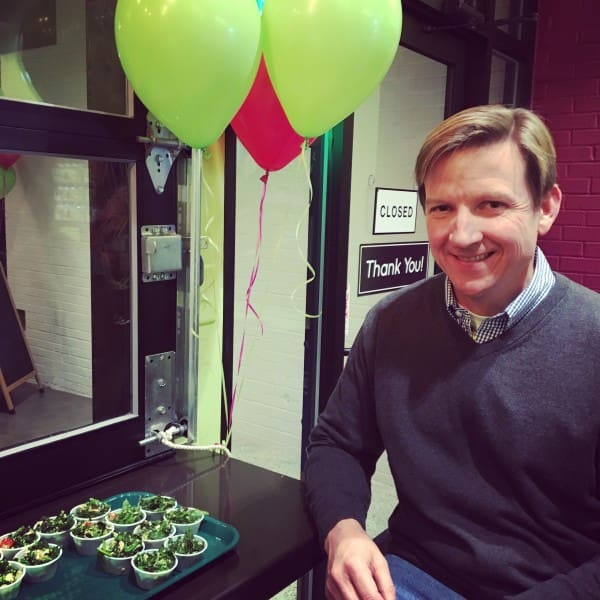 The evening begin with some mingling and then a New Year's toast with a green juice. There were some hesitant green juice virgins skeptical of how something lawn colored could possibly be palatable.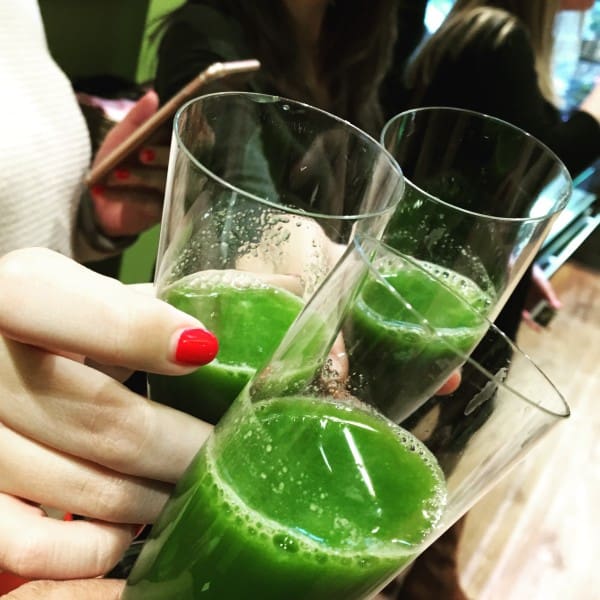 EVERYONE was pleasantly surprised and kept remarking on how bright and refreshing it tasted. It was the Sweet Greens which contains: apple, kale, cucumber, parsley, lemon, and spinach.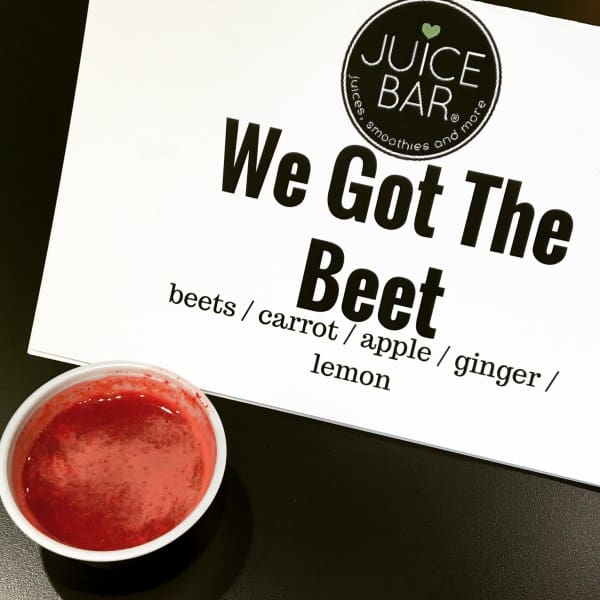 There were samples galore and it was unanimously declared that although there were different favorites, everybody like everything. That's amazing, right?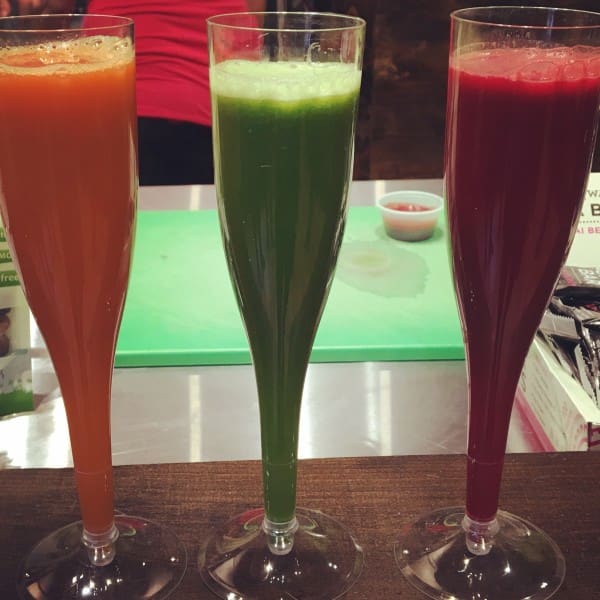 More fun, colorful, juices and food samples followed as well.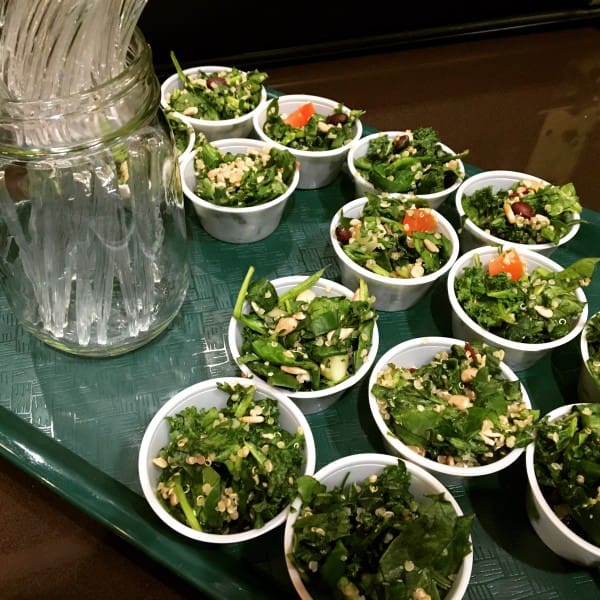 Superfoods salad was lightly dressed, tangy, and had varying textures from quinoa, greens, black beans, and more.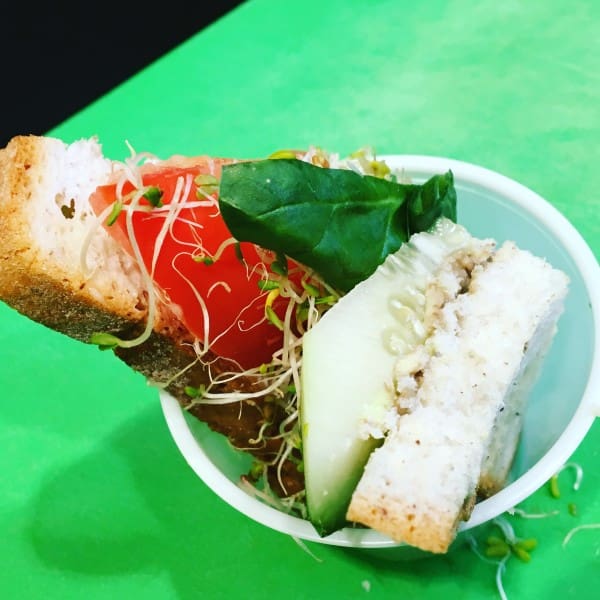 The gluten free vegan sprout sandwich was so tasty and the bread was just right being soft but sturdy.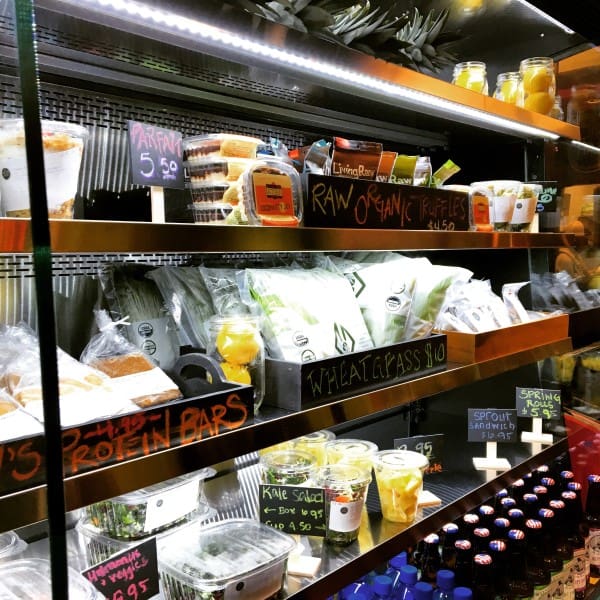 They have a refrigerator that showcases all of the food from veggies and hummus to salad cups, spring rolls, sandwiches, homemade protein bars, packages of wheatgrass, local kombucha, and more. Everything is gluten free and vegan except for the yogurt.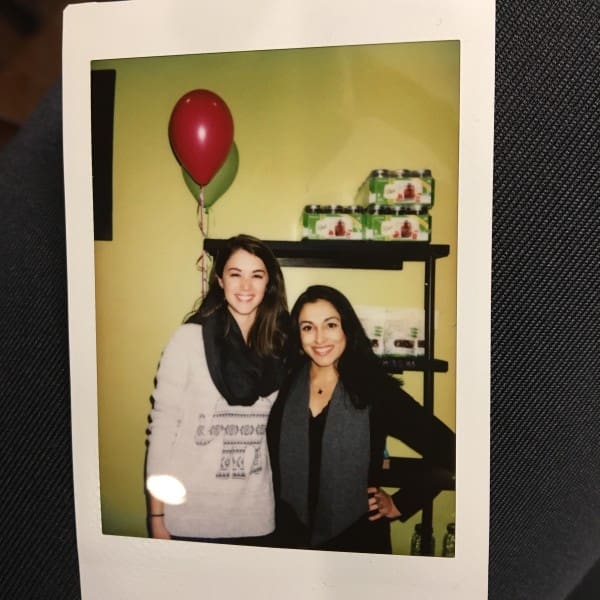 It was so fun to meet the people behind local publications, fellow bloggers, and some of my favorite Instagram handles! This is sweet Allie Papajohn of @eatdrinkclt. Four of the Carolina Panthers were there too but I didn't get a photo op with them 🙁 – they can make it up to me by getting to the Super Bowl!
It is easy to perceive a fresh juice or smoothie, generally costing $5-9, as an expensive treat. However, most juices contain anywhere from 8-12 fruits and vegetables a serving! Smoothies are great too usually containing 3-5. The Green Smoothie was the best I've ever had! Invest in your well being instead of at Starbucks. You will be surprised just how energizing these drinks are. In fact, they don't recommend one right at bedtime.
For the month of January, if you mention the code CLTVeggie10, you will receive 10% of all of your purchases.

In addition, I am offering a one day juice cleanse for FREE to one lucky, randomly selected reader! This will include 6 juices and is valued at over $33. There is no better way to detoxify your body than doing a cleanse which can reduce your belly by removing bloat, improve your skin, better mental clarity, give digestive rest, an immune boost, and more. The rules are as follows:

Subscribe with your email address in the box at the righthand corner of this site.
Leave a comment under this post related to your experience or desire related to juices or juicing or why you need or want to try a cleanse.
Deadline is Friday, January 8, at 12pm.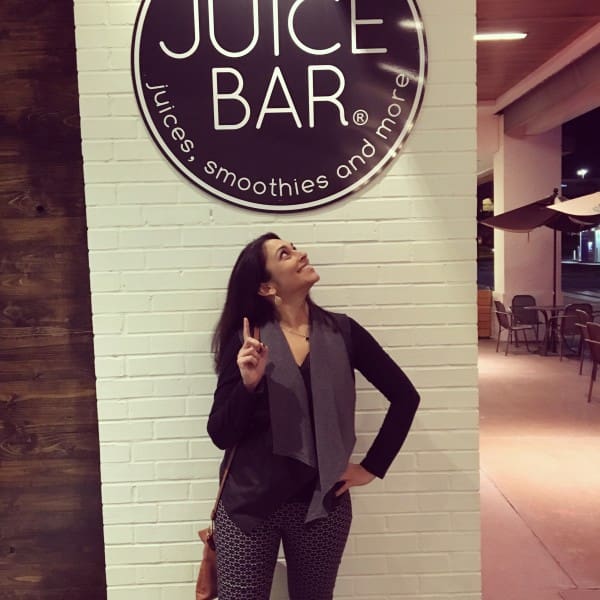 The owners encourage and support networking throughout our community. They seek to fulfill their goal of using local goods as well. I was welcome to leave my cards and even to return to run a class there some time!