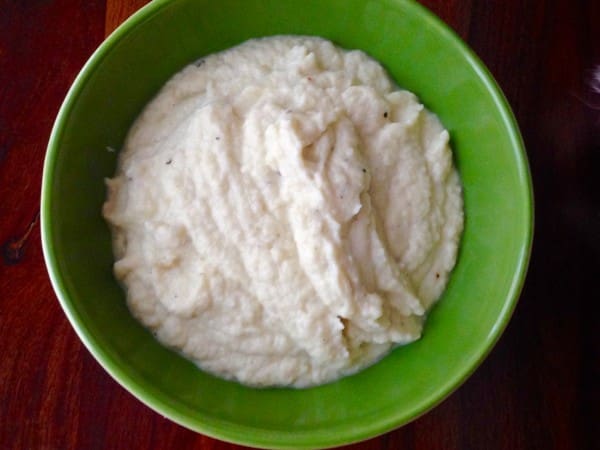 Mashed cauliflower and the thinner form, cauliflower puree, are on restaurant menus everywhere. In addition to being known for its anticancer properties, this cruciferous vegetable is less fibrous than broccoli and has a more mellow flavor. Cauliflower absorbs seasonings well and takes on the profile of whatever it is cooked in or with. It's truly amazing what you can do with this vegetable such as my Herbed Cauliflower Crust Pizza.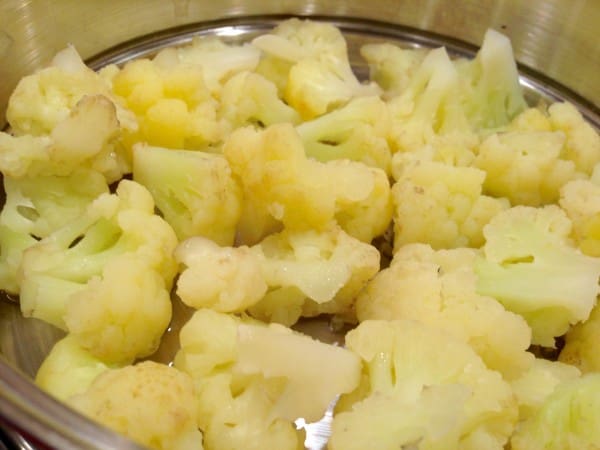 A popular way to use cauliflower is substituting it for potato and it cooks SO much faster than potatoes not to mention no peeling required. I was intimidated to cut into a head of cauliflower for the longest time. No need, no perfect way – just cut in and chop away! Truffle oil and truffle salt very much compliment potato dishes (hello truffle fries) and does the same for cauliflower. I used truffle flavored olive oil because it is readily available at Trader Joe's, less intense, and much more affordable! Trader Joe's was selling a truffle salt but I found it to be too powdery and easy to over-salt. I prefer this one that you can find at most culinary stores. It has a stronger truffle taste and I like the granular texture of sea salt.
Scallions (or you could use chives) are a nice, fresh, crispy topping although my son disagrees hence his plain ramekin.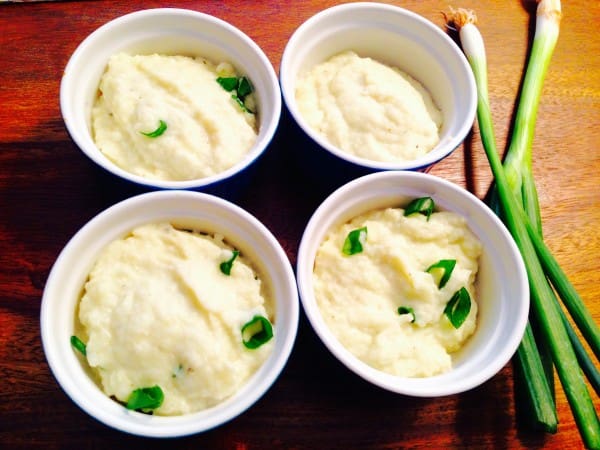 The recipe does involve steaming your cauliflower. You can boil it or microwave it in some water instead but you won't retain as many of the nutrients. It may also absorb extra water making for a watery and less creamy outcome.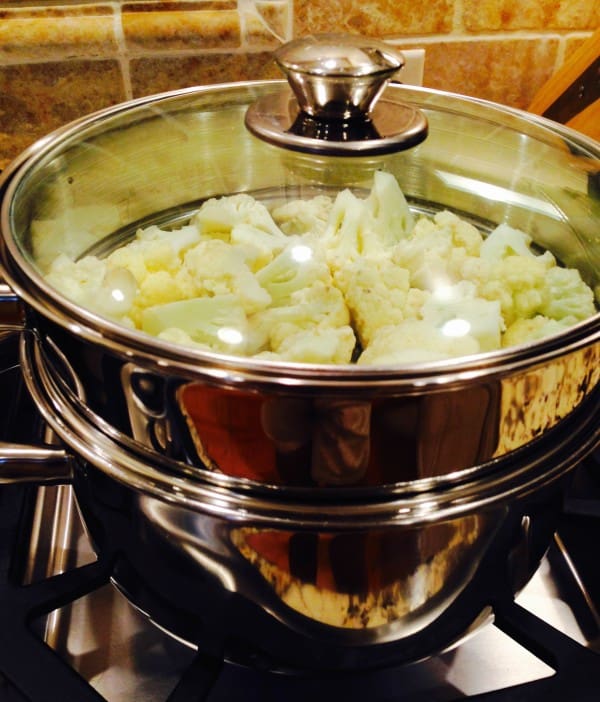 I used a food processor but you could use a blender or even a hand blender if your cauliflower is very tender after being cooked.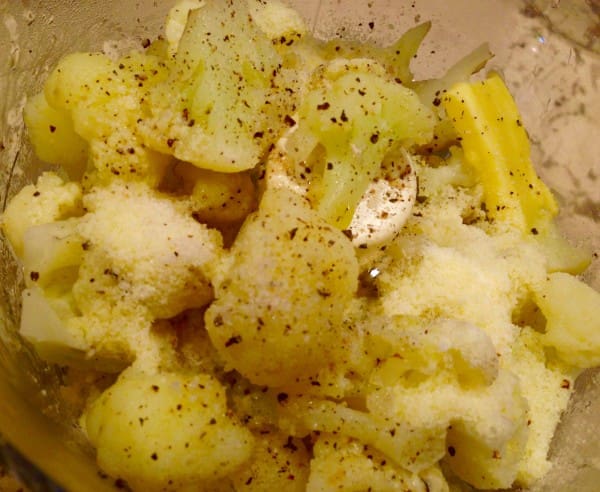 Below is a fancy side made quick and easy!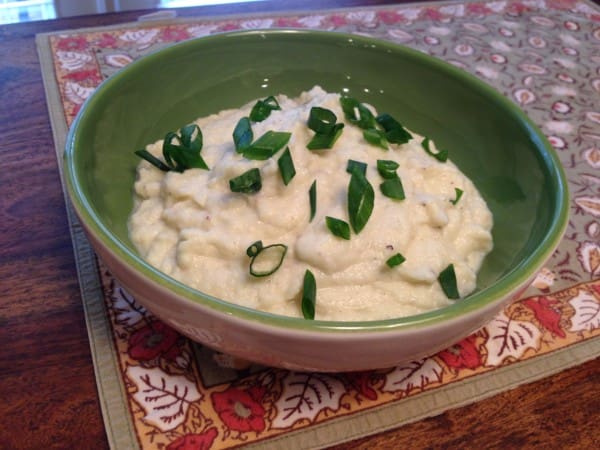 Truffle Mashed Cauliflower

Charlotte Veggie

GF, GRF, NF

Makes 4 servings

Ingredients:

1 head cauliflower, roughly chopped or 2-2.5 cups cauliflower florets

2 tbsp grated parmesan cheese

1 tbsp truffle flavored olive oil

1 tbsp butter (I used grass fed Irish butter.)

1/4 cup milk (I used organic whole milk.)

1/2 tsp truffle salt

Freshly ground black pepper

Optional: 1/4 cup chopped scallions or 2 tbsp chopped chives

Directions:

1. Steam or boil cauliflower until fork tender (about 15 minutes). This means a the tines of your fork can go through the florets without much pressure but the florets don't fall apart either.

2. Place florets in food processor, pulse a few times, add remaining ingredients, and process to desired consistency.

3. Top with scallions/chives if preferred.