This month marks 10 years since I moved to Charlotte. I love it here more and more with each passing year. I am always exploring what is new, continuing my patronage at my favorite places, and really, expansion of all kinds has taken place over the last decade. I try not to think of the town before it had a Trader Joe's, Whole Foods, and H&M :). All joking aside, I have been a big advocate of buying local. With its many small but strong businesses and markets and boutiques, it is truly a city that feels like the meaning of community. Charlotte holds a special place in my heart as I raise my children here and as I myself finish growing up! During my decade living in Charlotte, would you believe that I had never been to brunch until recently?! Crazy I know. Maybe it's having little ones, or the timing, or that we just like being lazy and simple on our Sundays.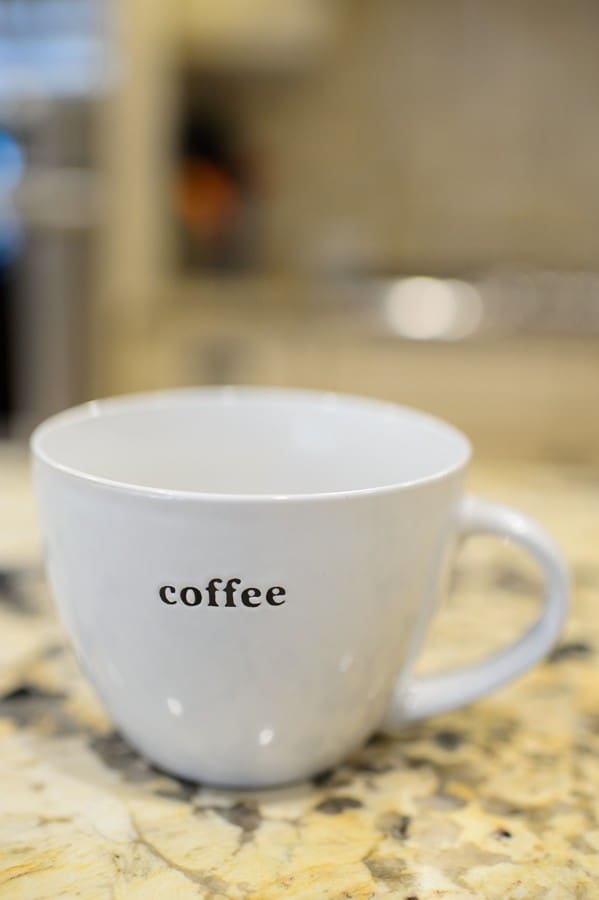 One place that popped up about 4 years ago is a fantastic exclusively vegetarian restaurant in the Plaza Midwood neighborhood called Fern. The dishes are inventive and just as solid as those I've had at established vegetarian and vegan cafes in larger cities such as Candle Cafe in NYC. I have had several tasty dinners at Fern but I have heard really great things about their weekend brunch as well. We tried the Tofu Scramble which is something I have only made and never tried at a restaurant. I appreciated that it was light and fluffy and not at all oily. The Mexican twist with fresh pico de gallo as well as the sautéed kale were nice touches. It came out piping hot and with a beautiful presentation in an enameled cast iron skillet. The warm tofu along with the cold topping was a pleasant combination.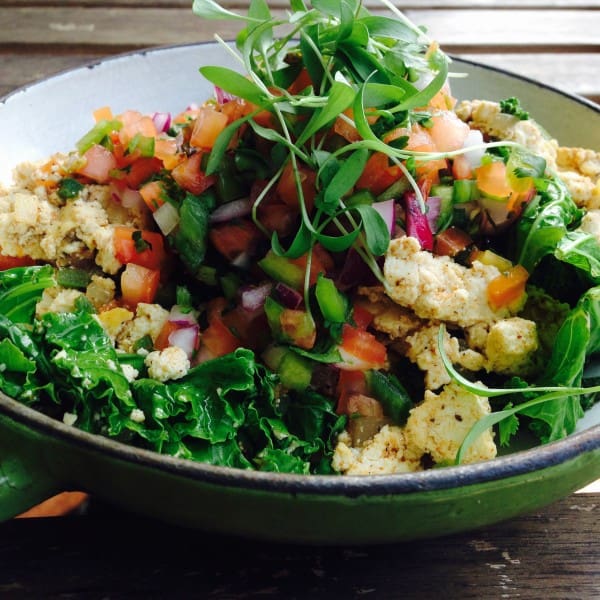 We also chose the Banana French Toast which was a special treat because it was vegan. I've never had real French toast. This was made of whole wheat sourdough bread dipped in a banana batter. It was topped with pecans and what looked and tasted like maple syrup, but the menu said that it was also supposed to have sliced bananas and vegan caramel. It was soft, sweet, and with two large pieces, perfect for sharing.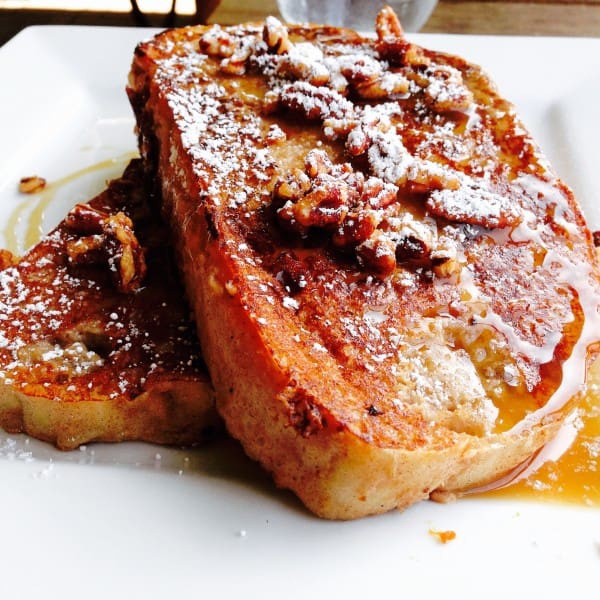 I will be sure to report back on more Fern favorites after my next meal there. In the interim, go give it a try and let me know what you think!
http://www.fernflavors.com
1323 Central Ave. Charlotte, NC 28205
(704)377-1825