Given Mexican food is my favorite cuisine (but do I really have to pick?), we eat a good deal of it around here. You name it: tacos, quesadillas, enchiladas, fajitas, bowls of rice and beans. On this night, we fancied burritos. But we like them smothered in a sauce. A really, really good sauce. This one is mellow enough for the kids but spicy enough for the grown ups. The oregano gives an earthy profile to the sauce and pleasing to those who dislike cilantro. The burritos were a treat because although we are not gluten free, we do minimize gluten to 1 meal a day. There is something hearty about a flour tortilla in how it can hold a hefty amount of filling. But you can also use corn tortillas and call these enchiladas!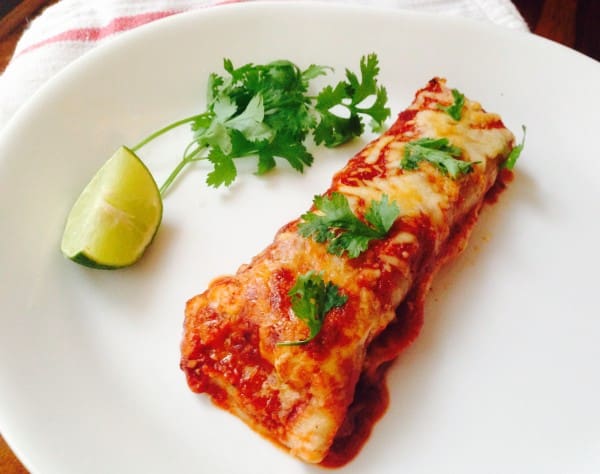 This was a workday weeknight meal that I threw together with leftover boiled potatoes of all things. But it ended up being a fresh, filling, flavorful, fun fiesta! It took approximately 1 hour start to finish including 25 minutes in the oven.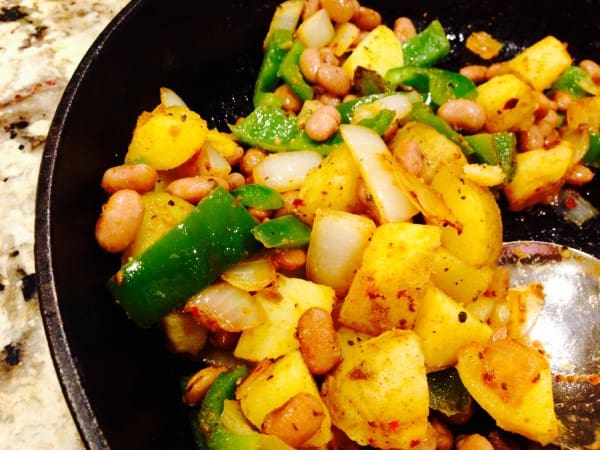 The cinnamon and cocoa powder are the star players in the deep, savory burrito sauce.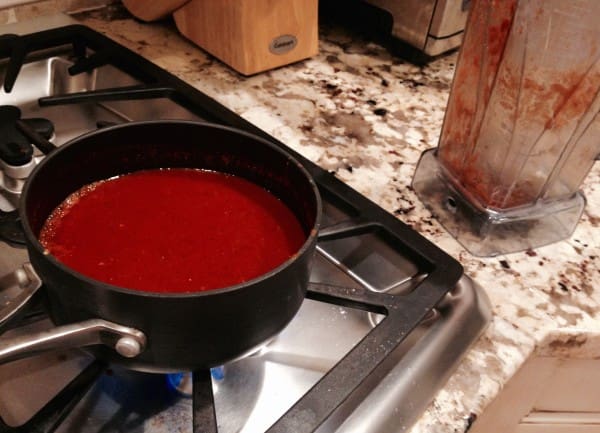 Potato Pinto Pepper Burritos With Choco-Cinnamon Chili

Charlotte Veggie Original

Can be DF if you omit the cheese, GF if you use corn tortillas & make enchiladas instead, NF

Make 8 burritos, Serves 4-6 people

Ingredients:

8 flour tortillas (Recommend sprouted Grain or whole whea)

1-2 tbsp olive oil

1 green bell pepper, seeded and chopped (other colors will not lend the right flavor and give too much sweetness)

2 medium boiled or steamed potatoes, chopped. (Shortcut: You can also just wash a potato, poke some holes in it with a knife/fork, wrap it in a paper towel and microwave for 3-4 minutes. Let cool and chop up.)

1 small sweet or yellow onion, diced

1 carton/can pinto beans (drained & rinsed) or 1.5 cups cooked pinto beans (can also use black, red, or kidney beans)

1 tsp paprika

2 tsp ground cumin

1 can fire roasted diced tomatoes

1 clove garlic

1/2 cup vegetable broth or water

1 tbsp arrowroot powder or cornstarch

1 tsp dried oregano

1 tbsp chili powder

2 tsp ground cinnamon

1 tbsp cocoa powder

1/2-1 lime's juice depending on tartness preference

1/2 cup shredded cheese of choice (I used up some organic shredded mozzarella I had and it was good!)

salt and pepper to taste

Fresh cilantro and lime slices to garnish (optional) and remember my Basic Guacamole

*side note: I think I finally found the right spot for my cilantro to thrive! It usually dies within a few weeks.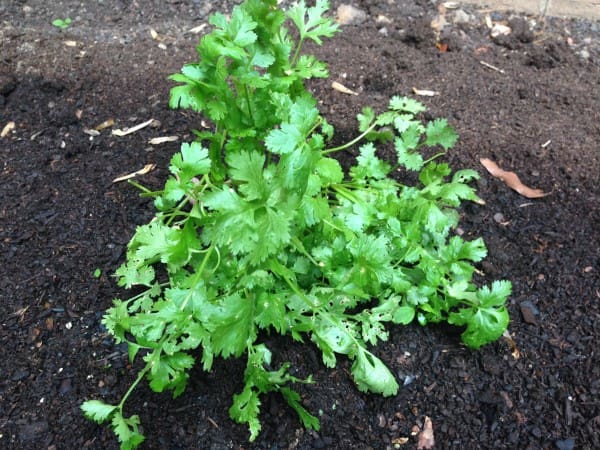 Directions:

Preheat oven to 350 degrees.

Heat oil in a large pan and saute onions and peppers until softened along with paprika and cumin. Season with salt and pepper.

Add in pinto beans, potatoes, and season with salt and pepper. Cook for 10 minutes. Set aside.

Using a food processor or blender, puree tomatoes, garlic, broth, corn starch/arrowroot powder, cocoa powder, ground cinnamon, chili powder, dried oregano, lime juice, salt and pepper. Set on stove on medium-low heat. This will help it thicken a bit and allow the flavors to steep.

Pour a layer of the sauce into your casserole dish. Put about a 1/4 cup of filling down the middle of each tortilla and roll up tightly with seam-side down.

Place side by side in casserole dish, pour over remaining sauce, and sprinkle with cheese.

Bake 20-25 minutes and garnish if desired.