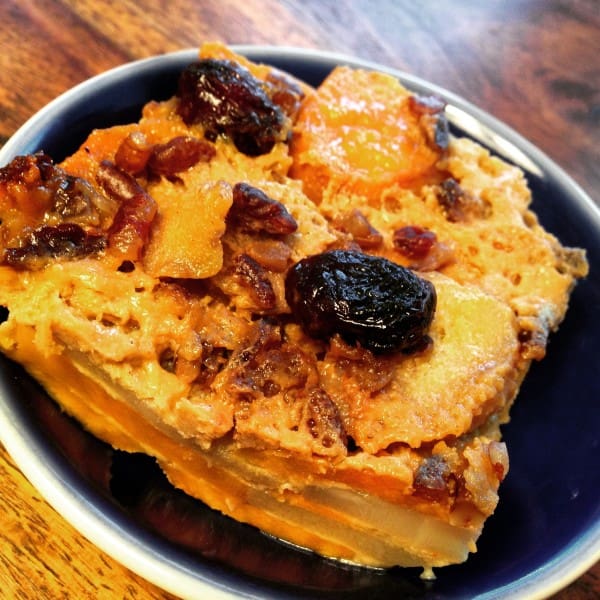 All of the traditional Thanksgiving colors are reflected in this unique twist on sweet potato casserole. I know some families are also pretty split on a sweet versus savory version. The creamy scalloped version, smoky paprika, and salt please the latter and the maple syrup and cranberries provide just enough sweetness for the former. The pecans tie it all together and for those that don't want the cranberries or pecans, they are easily scraped off of the top. Nobody will guess that this is dairy free too!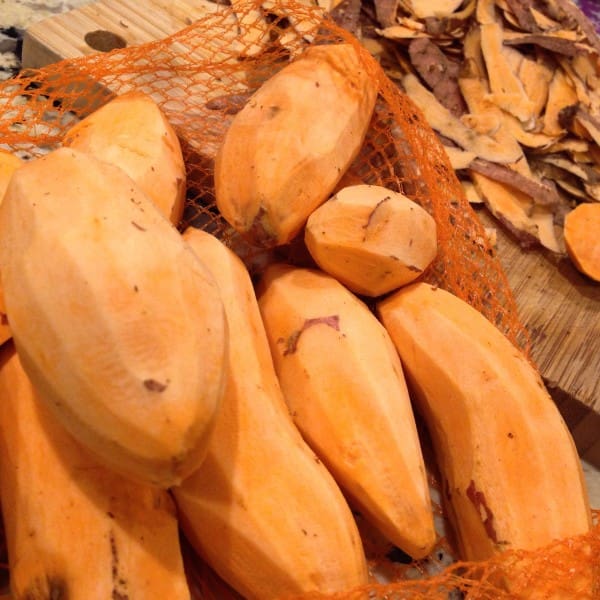 I used around 8 smaller sweet potatoes and my son loved getting involved. I've said this before: My kids' pre-dinner grumpiness is often eased by helping with the cooking. In addition, when they've contributed to the making of the meal, they end up being far better eaters at dining time too! Win win.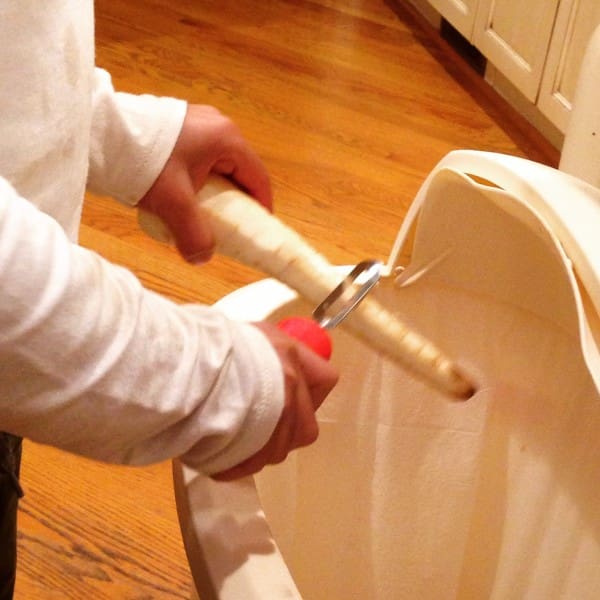 I tried to cut everything evenly but as you can see, it varied but still turned out totally fine.
The cashew cream mixture seeps through all of the layers making the assembly very easy. Smoked paprika and cinnamon made a fabulous taste combo.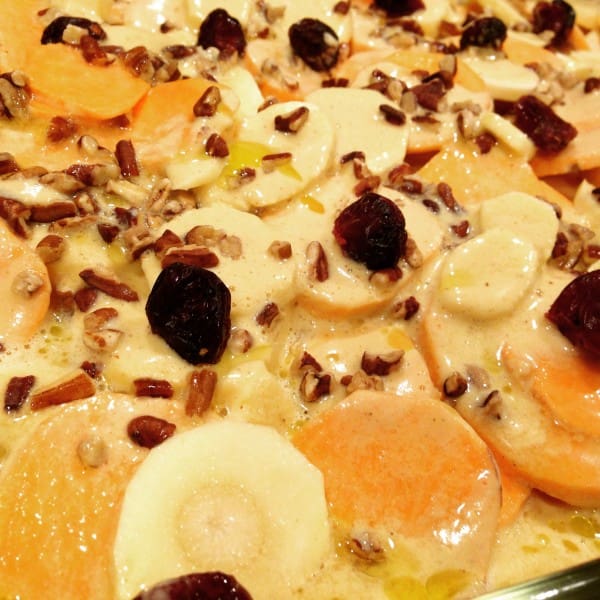 Look at that…beautiful 🙂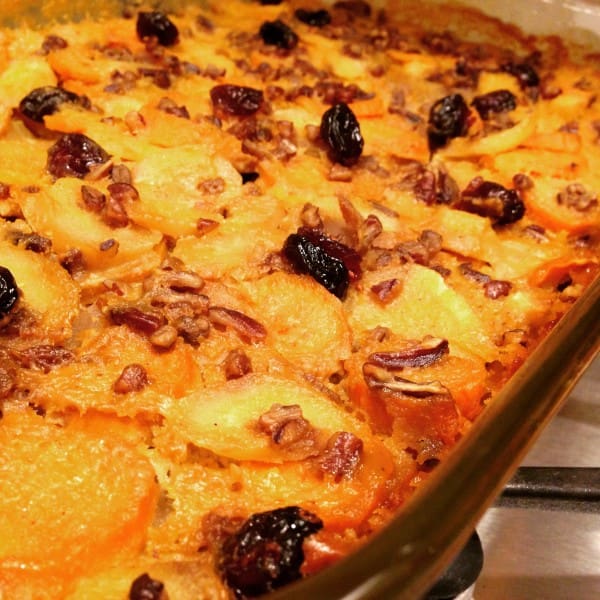 The side view of the sliced portions is my favorite. I love the orange and white randomly alternating pieces of sweet potato and parsnip. Parsnips add another vegetable to this dish and give it variety but also lend an earthy flavor that allows you to skip herbs. But feel free to throw in thyme or sage here because it would be great!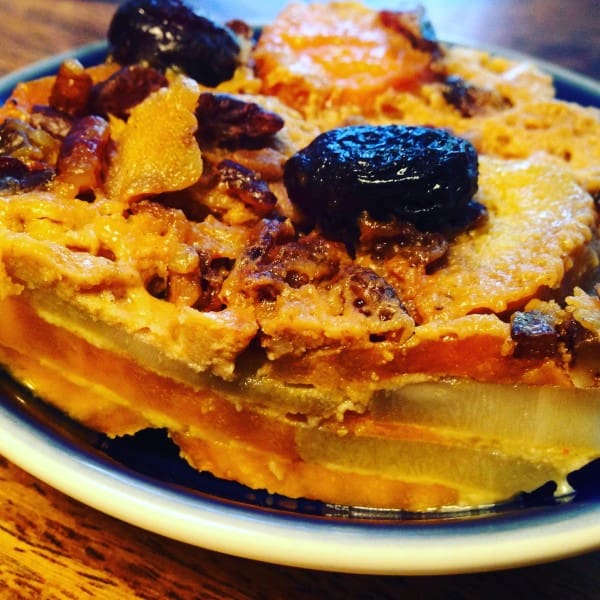 Cranberry Pecan Maple Scalloped Sweet Potatoes & Parsnips

Charlotte Veggie

GF, GRF, DF

Serves 6 as a side dish

Recommend using a 2-3 quart, about 8×11 baking dish

Ingredients:

2 lbs. sweet potatoes and 2 parsnips, thinly sliced into round discs

1/4 cup dried cranberries

1/4 cup chopped pecans

1 cup raw cashews (soaked overnight if you don't have a high speed blender)

1/4 tsp cinnamon

1/4 tsp paprika

1/2 tsp salt

1/4 tsp black pepper

1 3/4 cups vegetable broth

1/4 cup maple syrup

1/2 tsp coconut or olive oil to grease your casserole dish

Directions:

Preheat oven to 375 degrees.

Place sweet potato and parsnip slices in your casserole dish. You don't have to be really neat with this but just try to make the layers as even a thickness as you can.

Blend together cashews, spices including salt and pepper, broth, and maple syrup until well incorporated and creamy.

Pour over the veggies in the baking dish.

Sprinkle on dried cranberries and pecan pieces.

Bake covered with foil for 35 minutes, uncover, and bake an additional 20 minutes.