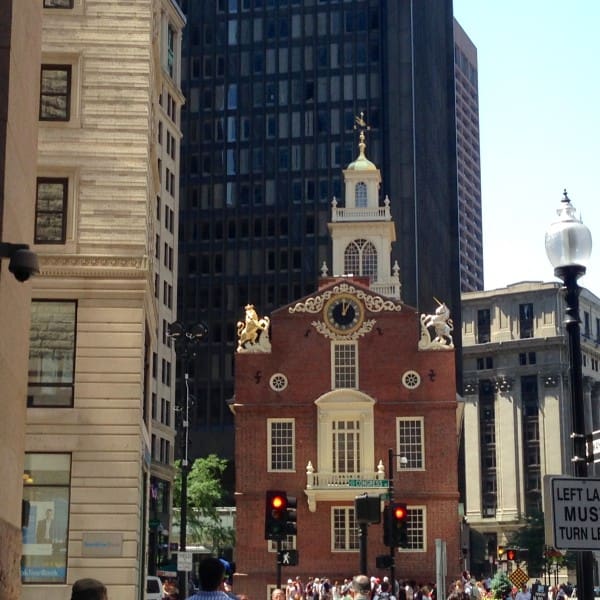 Hello from Boston! I love this town rich in history and monumental in the American Revolution. I like that it has the culture of larger cities like New York and Philadelphia but is more the size of my town, Charlotte! The people here are so friendly and helpful. Both times I've been here now, the natives have gone out of there way to give me suggestions.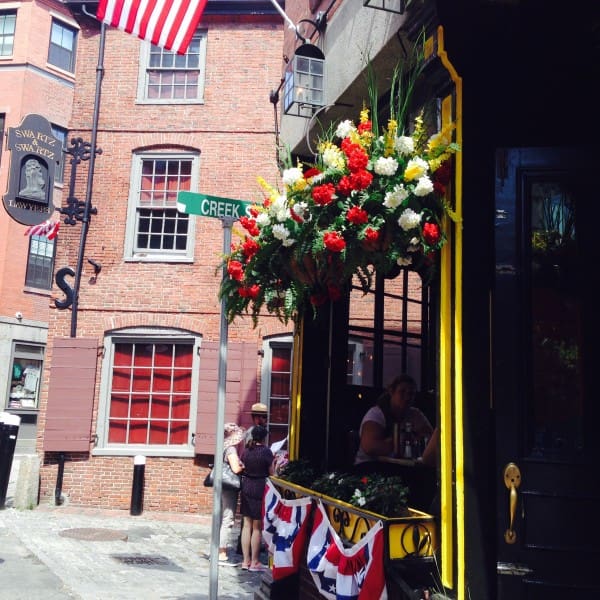 The uneven pavement of cobblestone and brick, taverns, street performers and festivals galore, it is one of my favorite places to visit and…eat! I was last here in October 2013 without the kids. The weather was beautiful then but summer has a totally different feel. There are a lot more tourists and the energy adds to the vacation vibe! It is surprisingly hot today in the high 80s with few clouds in the sky. We were up at 5:30am and due to various delays and traffic, weren't freed up for fun until 1pm. We discovered a great lunch spot last time that we knew the kids would like today after a long morning of travel.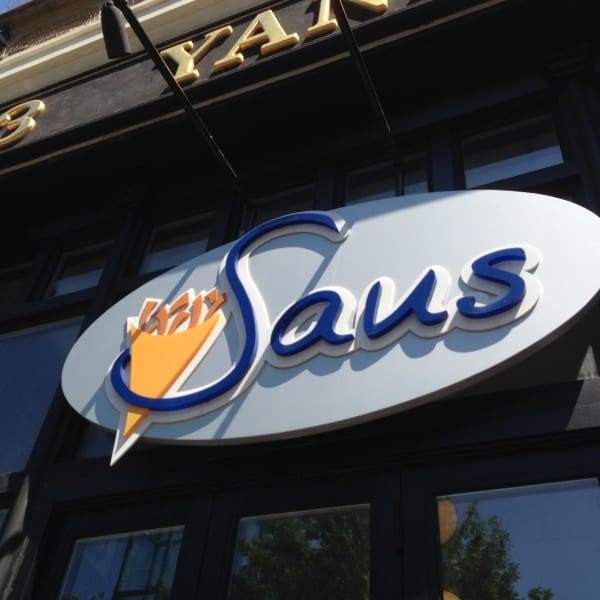 I was so happy to visit this little joint again today. Saus is a quick counter service restaurant and this tiny spot is a huge treasure you will encounter as you walk the Freedom Trail right near Feneuil Hall.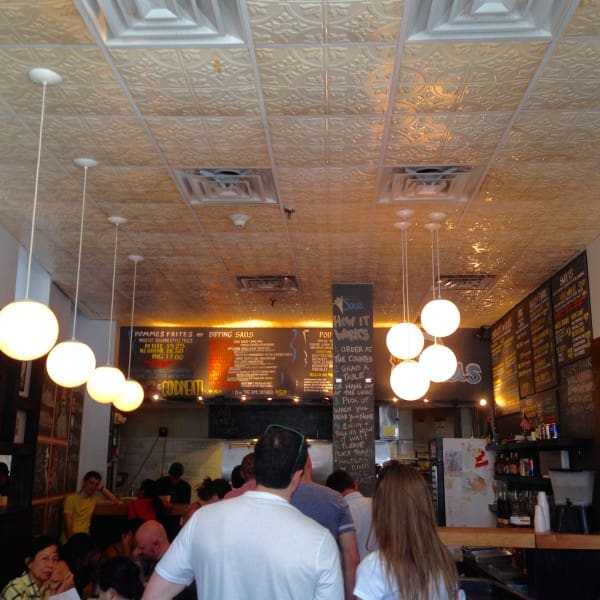 Famous for their exquisite sauces, crispy frites, and flavorful sandwiches, this is a Boston must-try.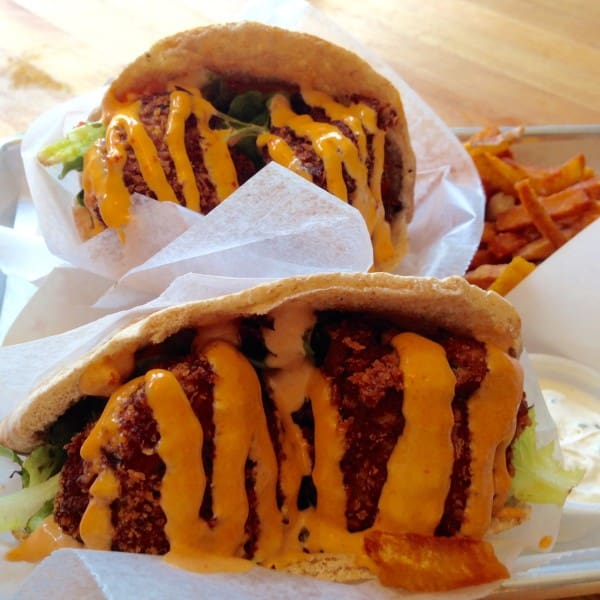 Our family of four split these generous Veggie Croquette sandwiches and a large order of the crispy handcut Belgian fries (pomme frites). They contained these huge vegetable croquettes that are not to miss! You can order the croquettes as a snack alone if you want to try them but order a different sandwich. They are made of mashed potatoes, cauliflower, and carrots dressed with the Samurai sauce (chili paste, Saus housemade mayo). The kids' sandwich included the milder Andalouse instead (tomato, paprika, onions, housemade mayo). Whole wheat pita pockets and mesclun greens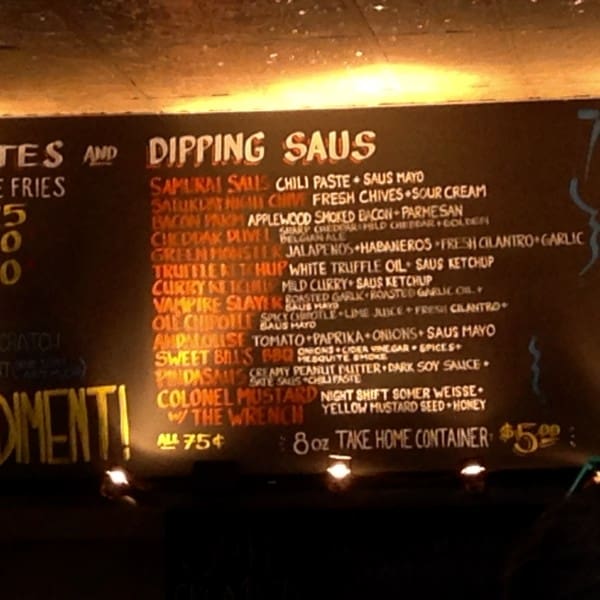 I wish I could have tried all of these creative condiments!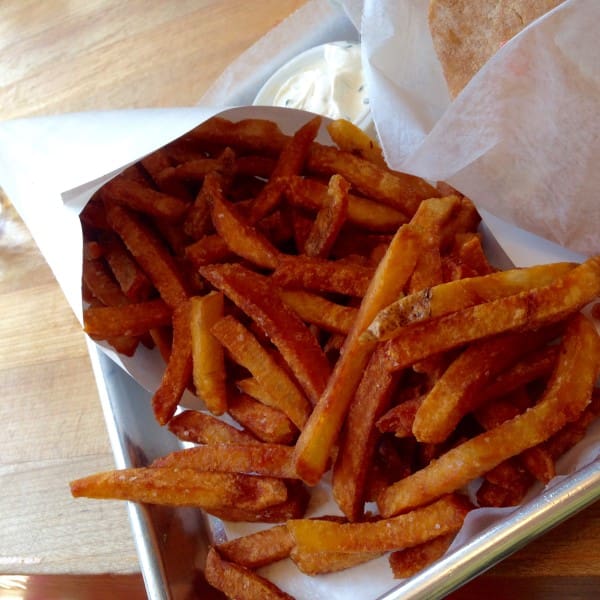 The kids chose the Saturday Night Chive dip with the fries. The complimentary housemade ketchup was fantastic as was the spicy "haut" sauce.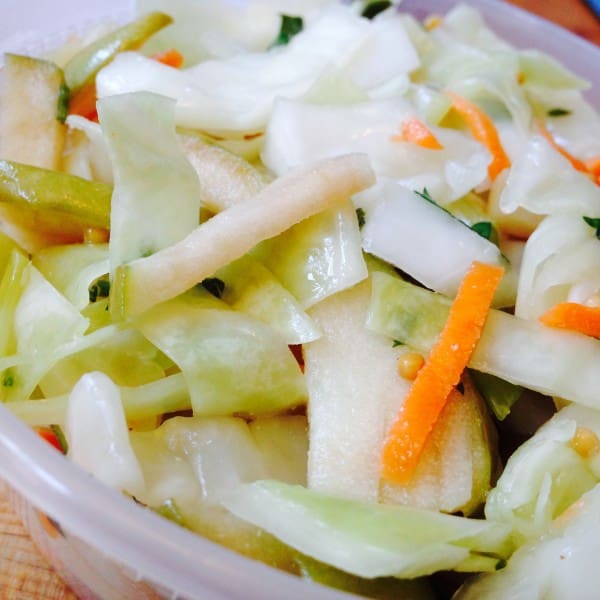 I wanted something lighter and brighter with all of this fresh but fried yumminess and the Apple Cabbage Slaw was perfect. Crispy and tangy with green apples, shredded cabbage,raw carrots, and just a little parsley.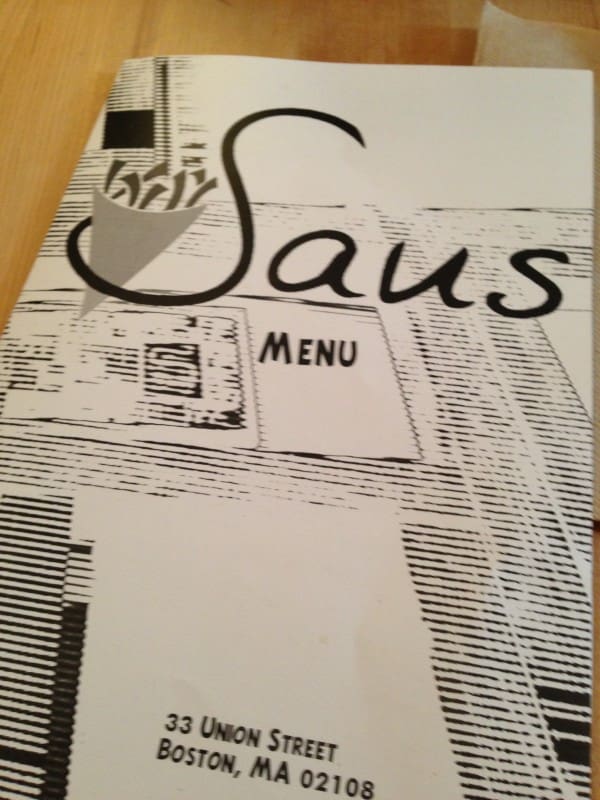 I spoke to an employee and Saus uses canola oil because many customers have nut allergies or a soy sensitivity. There are nuts in the housemade nutella and peanut sauce and soy in the soy sauce.
Let me know if you go and how you liked it!
Saus
http://www.eatfrites.com
33 Union St. Boston, MA 02108
(617)248-8835