Tonight marks 1 week since the launch of Charlotte Veggie! I am overwhelmed by the positive response and I can already tell that all of you will be energizing and evolving this site. I thank you dearly. I also want to give an enormous shout-out to my Creative Team in this post. These people were instrumental in the design, decisions, and direction of the site. I love my city of Charlotte and want to contribute to the sense of community here so please allow me to take a moment to give credit to these very deserving local entrepreneurs!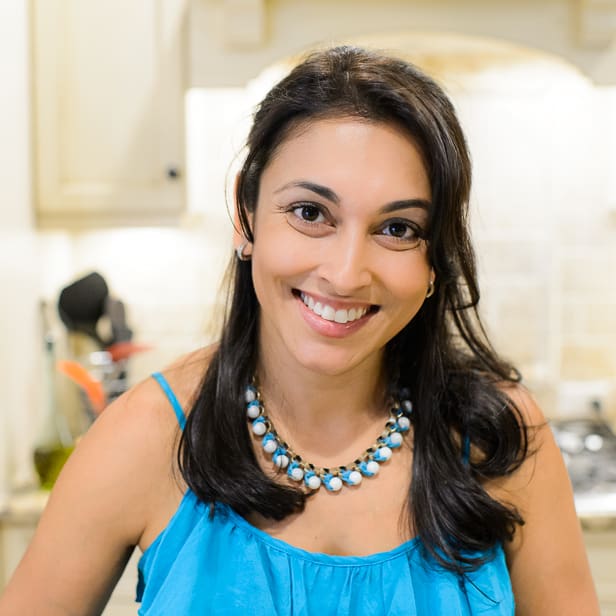 Jennifer Branham: Partner at THE BOULEVARD at South End~local, artisan, & affordable
I was ecstatic when Jen said that she would be on my Creative Team. Having known her through mutual friends and loving her shop (forget Anthropologie), I knew she would have a lot to contribute as a successful business woman. Her thoughts and ideas are solid. The direction she gave me at our meeting both sparked my imagination and erased my fears.
Website & Business: http://www.blvdatsouthend.com
Facebook: https://www.facebook.com/pages/The-Boulevard-at-South-End/187910611287492?fref=ts
Twitter: @JenBCLT
Instagram: @blvdatse
Brooke Brown: Brooke Brown Photography
What can I even say? Have you seen some of the photos? I was so honored to have Brooke do a portfolio of photos for me. Her nature is lighthearted yet focused and you go through your session feeling like you've just spent time with an old friend. She is incredibly talented, insightful, and sweet. I was so nervous for the photo shoot and she put me at ease right away. The first and most popular compliment that I have received so far about my site is the quality of the photos!
Website & Business: http://brookebrownphotography.com
Facebook: https://www.facebook.com/BrookeBrownPhotography?fref=ts
Chris Bryan: Chris Bryan Fitness, CEO & Founder of Carolina Sweat, Certified Personal Trainer, RYT 500 Yoga Instructor, and studied Advanced Nutrition
In only the 15 months that I have known Chris, I have found him to have an energy like no other. I met him in the capacity of being my trainer and never in my life have I been so motivated. I can deliver lots more burpees when he's standing there! He has helped to hone my diet too; as a proponent of vegetarianism, he has supported my preferences as well as educated me on the efficiency of plant based protein and clean eating. He is charismatic, talented, driven, and an overall force. After years of considering creating Charlotte Veggie, Chris was the final catalyst bugging me almost daily regarding my progress! Bottom line, I'm indebted.
Website: http://www.chrisbryan.com
Business: http://www.carolinasweat.com
Facebook: https://www.facebook.com/chrisbryancb?fref=ts
Instagram & Twitter: @chrisbryancb
Jennifer DeCurtins: Creator of the blog Peanut Butter Runner, Certified as a Personal Trainer, Group Exercise Instructor, CrossFit Coach, RYT 200 Yoga Instructor, Marketing Director at Y2 Yoga, Author of 

Ultimate Plank Fitness

, and Co-founder of Core Desire Yoga
Jen is my favorite yoga teacher, blogger, home workout designer, someone I look up to and admire, and I am blessed to also call her my friend. Her marketing background, experience in the fitness industry, aptitude to inspire, love of and talent for cooking, successful blogging and much more made her a natural choice for me to reach out to. I am grateful for her mentorship and that we became friends along the way. She supports and promotes women to be strong and empower each other and could not have been more open and helpful to me.
You can purchase Ultimate Plank Fitness at http://www.amazon.com/Ultimate-Plank-Fitness-Strong-Killer/dp/1592336604
Website/Blog: http://www.peanutbutterrunner.com
Business: http://coredesireyoga.com
Businesses you can find her: http://y2yoga.com/team/jennifer-decurtins/, http://metrofitnessclub.com
Facebook: https://www.facebook.com/peanutbutterrunner
Instagram & Twitter: @jdecurtins
Isaac Moan: Owner of Web Symphonies, Expert Web Designer, Web Developer, & many more services
Isaac turned my vision for Charlotte Veggie into a reality. The color scheme, style, easy utilization, smooth function, organization, and many other aspects are because of him and his professional team. Isaac is so intelligent and experienced yet can so eloquently convey and explain simply whatever you need to learn. His input and opinions very much contributed to what I decided. I am appreciative of his patience, availability, quick responses, and skill.
Website & Business: https://www.websymphonies.com
Facebook: https://www.facebook.com/websymphonies?fref=ts
Twitter: @websymphonies
Sarah Pay: Certified Personal Trainer, a Lead Wellness Coach at Carolina Sweat, Sarah Pay Fitness, & Yogi Extraordinaire not to mention former Graphic Designer, Interior Designer, and Jewelry Maker
Just reading Sarah's titles and backgrounds conveys her endless talents. She is a "mental giant" as one of our mutual friends puts it best. Sarah delivers above and beyond on every goal she sets. This is someone whose strength and dedication as well as strong faith and ability to relate make her an example to all. Sarah is so artistically inclined and I just knew I had to have her on board!
Business: http://www.carolinasweat.com
Instagram: @sarahpayfitness, @sarahpayyoga
Twitter: @sarahpayfitness
Dana Sayre: Dana Sayre Design, RYT 200 Yoga Instructor
Dana and I met on the mat. We were serendipitously in the same yoga class side by side and just started chatting during one of the breaks. It was an insta-friendship as we like to call it! Dana has the calm and clarity not to mention an impressive, beautiful but honest imagination and I was thrilled to have her be a part of my process. I called her right before publishing the site live to do last minute editing and give me that last minute push! She has a graphic design background of over ten years. She can create logos, business cards, website graphics, and illustration.
Website: http://sayredesigns.wix.com/danasayredesign
Judith Voglesonger: Owner of JWV Artists Gallery: In the business of connecting emerging artists and affordable, original art with lonely blank walls everywhere. Represents over 15 local and national artists.
Judith has first and foremost been my close friend and confidante for  six years. She is one of my greatest supporters, biggest fans, and has tasted a lot of my culinary creations! Her endless encouragement for this project and for me to listen to my inner voice has truly guided me into this journey. I am grateful for her belief in me and ability to be articulate, her sixth sense, and impeccable artistic eye. I have several paintings from Judith's gallery that have warmed various living spaces in our home and she has provided helpful consultations and design tips!
Website: http://www.jwvartists.com/#!/HOME
Facebook: https://www.facebook.com/pages/JWV-Artists/215449401801838
Instagram & Twitter: @jwvartists