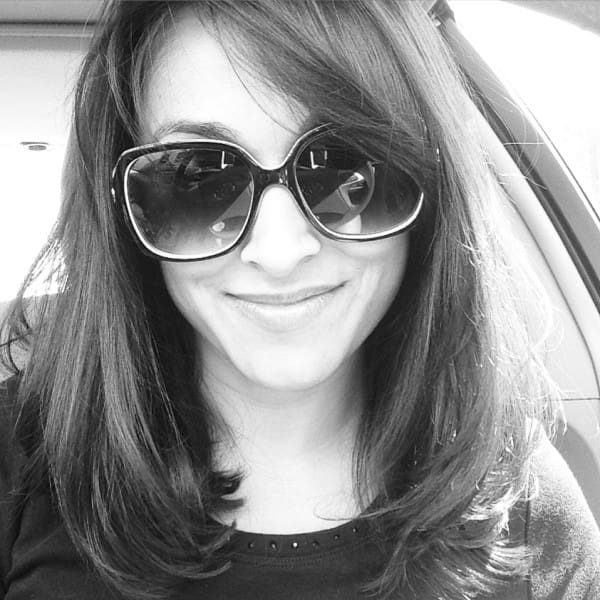 The sun and temps in the sixties are showing themselves in the Queen City for the next few days making for a beautiful weekend. We have all been cooped up due to the snow, ice, and generally chill so it is the perfect weekend to peruse around town to meet up with a friend, have a date, or snack solo. This blog is mainly about fixing and feasting on fast, figure friendly food but it's also all about living. So when I do step out to dine or drink, I love exploring the local eats and supporting local businesses.
Top New Hot Spot: Rush Espresso Cafe : Mention Charlotte Veggie/CLT Veggie for 10% your bill after 5pm today through Sunday January 31!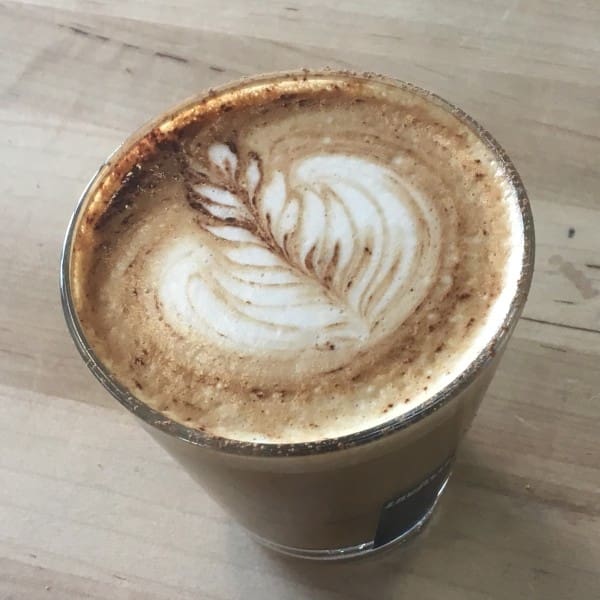 Rush Espresso Cafe recently hopped over to a larger space within Ballantyne Village. Known for its fine coffee and espresso concoctions, Rush also offers a full menu as well as assorted desserts.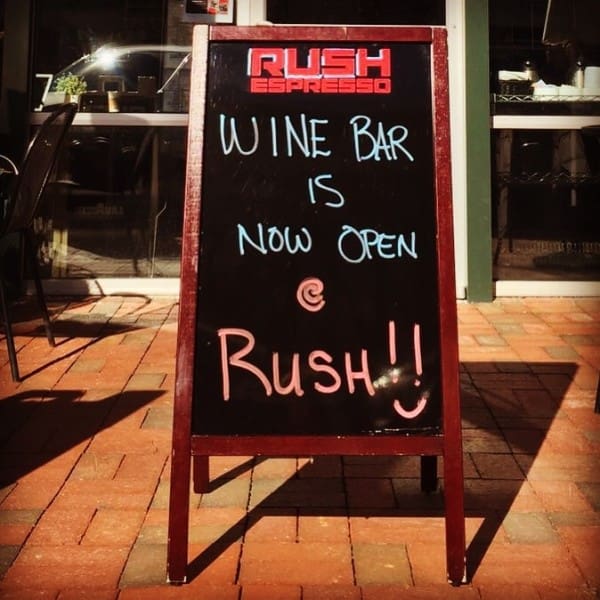 What moved me out of my stumbling distance in South Park is that Rush is now more than a java joint and houses a select wine shop and bar serving offerings hand picked by their in-house sommelier.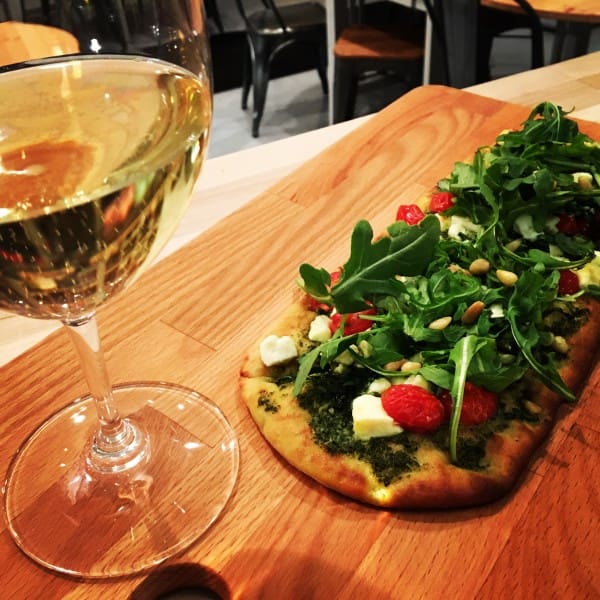 Wednesday through Sunday starting at 5pm, it opens as a wine bar and serves a delicious dinner menu of flatbreads, tacos, cheese and charcuterie and more. I loved this flatbread. The edge was crispy, the crust chewy, warm pesto, juicy grape tomatoes, tangy feta, and fresh arugula finished with toasted pine nuts. YUM. The service is prompt, consistent, and friendly. Rush hosts a $10 five wines tasting every Thursday night which can then be applied towards purchase of the featured wines.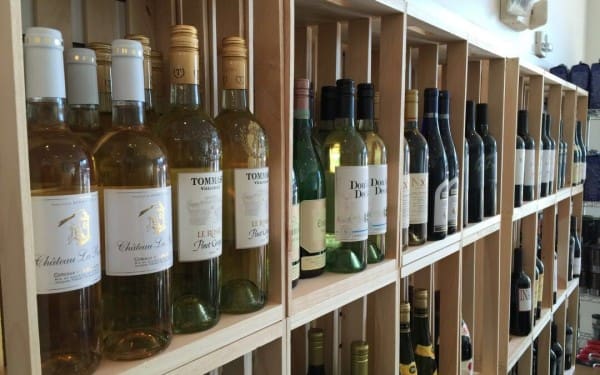 The high ceilings and clean, minimalist style are modern and airy and also provide great acoustics for the live music offered Wednesday, Friday, Saturday, and Sunday. In fact, Wednesday is "open mic" night when various artists come to perform providing for an enjoyable and eclectic evening of entertainment.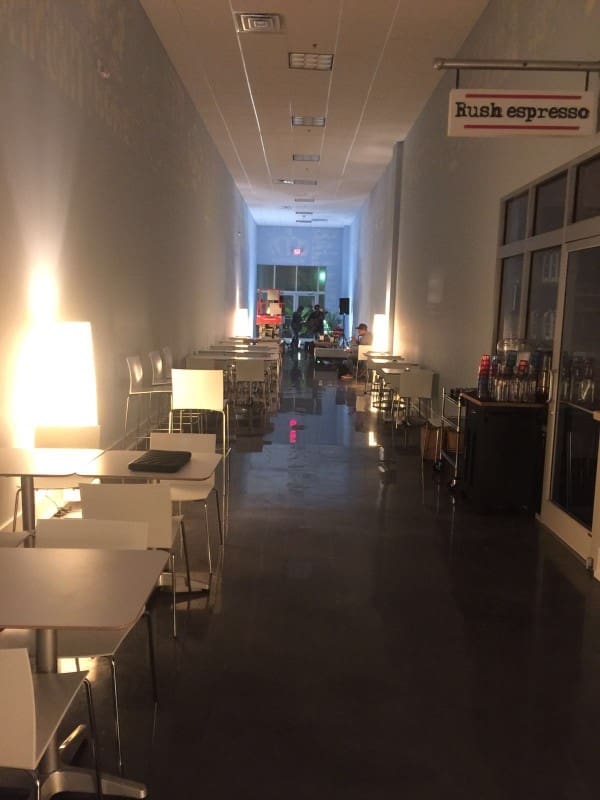 Rush is a legit night life spot and just what we needed in Charlotte with it's gourmet offerings, well chosen and fairly priced vino, decadent desserts, and live music. Go check it out and mention this blog for a 10% discount after 5pm!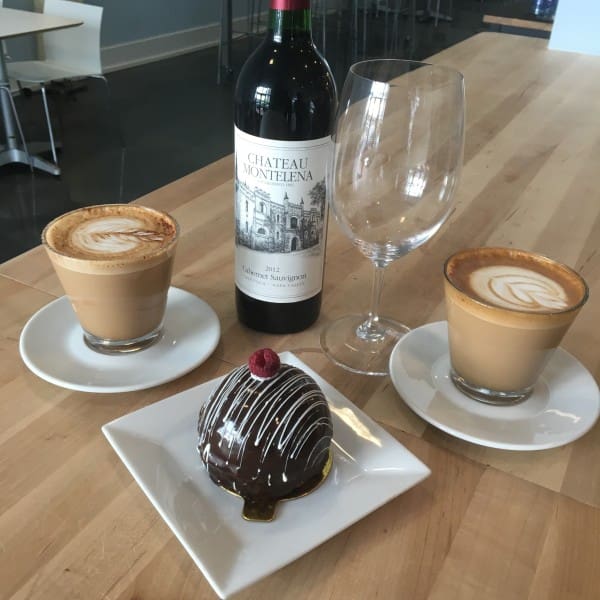 Pan Asian: CO noodles and sushi bar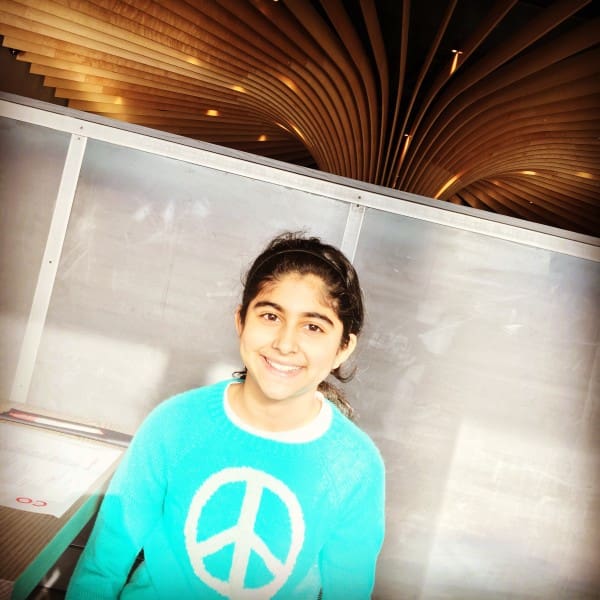 My girl, a fellow Asian food lover, and I had a secret snack date when she was finally feeling better from an illness. CO's environment is straight out of a larger metropolitan city with dramatic decor and flair. The place is still very new and I felt like they still have some kinks to work out. The servers did not know the menu or ingredients well and the service was slow and not as attentive as we would have liked.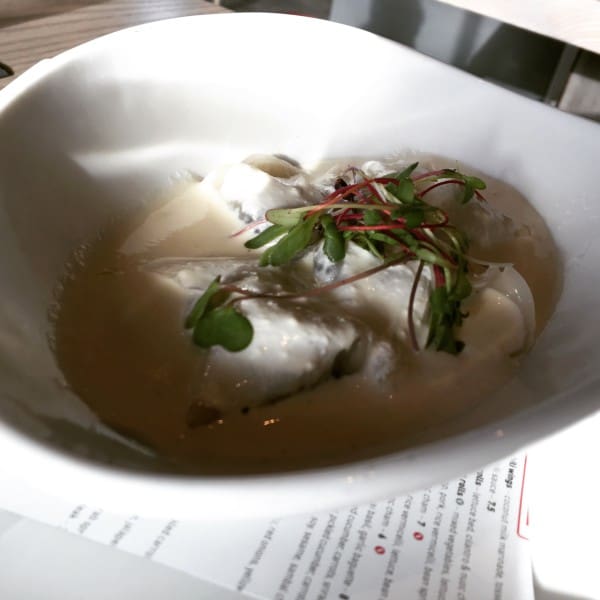 The spinach and water chestnut dumplings were soft, tender pillows but the flavor of the filling was overpowered by the rich, buttery sauce. It was more of a ravioli than traditional Asian dumpling.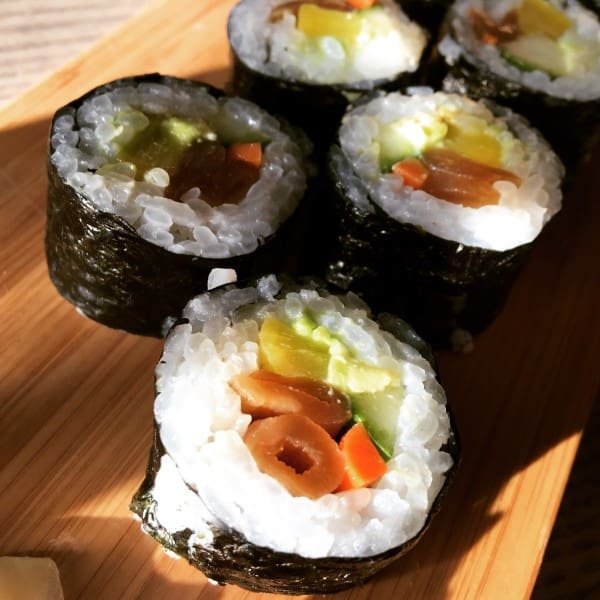 The vegan inari tofu with ginger and scallion sushi was fresh and excellent.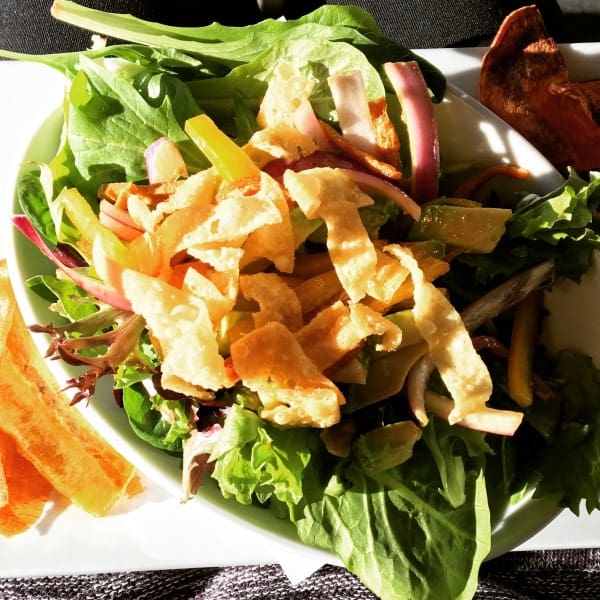 The avocado ceviche was larger than I had expected and very fresh but more of a mixed green salad than what I was imagining to be a chunky, marinated mixture. I do look forward to trying CO again and look forward to ordering the noodles.
Old Place, New Location: Reid's Fine Foods South Park
The new Reid's location is beautiful. It is a food lover's and cook's dream. Gorgeous layouts of cheeses and chocolates and drinks and breads and more.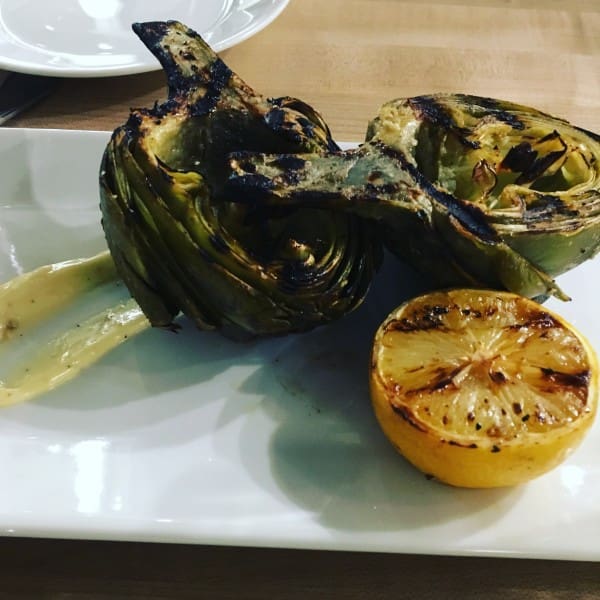 A group of us shared some plates in the dining area. We started with the grilled artichoke which was unfortunately undercooked  and reflecting back on it, overpriced at $11. The server actually admitted that this was a recurrent issue.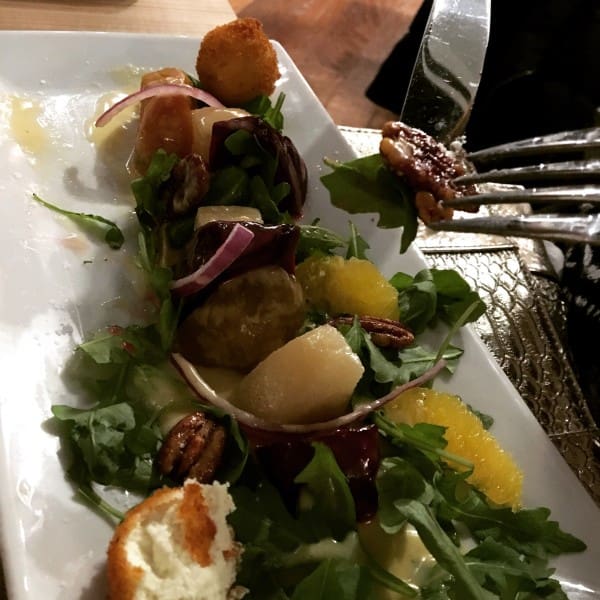 This arugula salad with yellow beets, pecans, and fried goat cheese was sensational. The dressing was bright and just right in quantity.
The pesto goat cheese truffle flatbread with diced sweet potatoes has so many of my favorite ingredients. It was tasty but a little too salty and garlicky. I would opt for the one at Rush.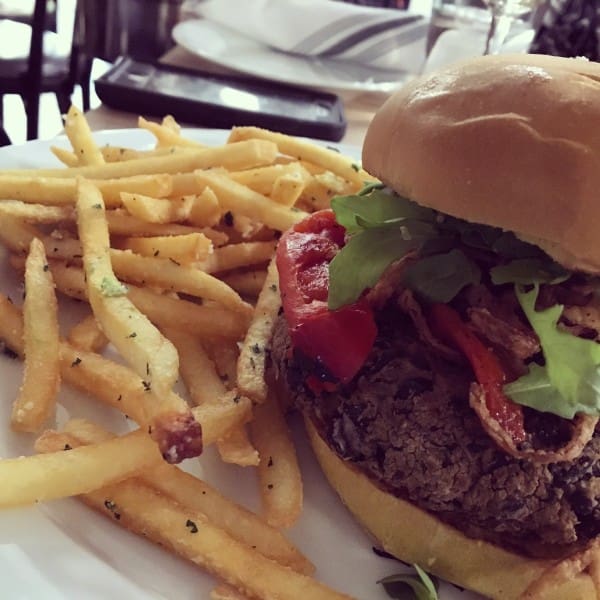 I will have to taste the veggie burger again. The seasoning was wonderful but the patty was dry and crumbly. They also forgot to include the condiments/aioli.
Have you tried any new spots lately? What's your favorite way to eat during the weekend: staying in to try a new recipe, going out, or carry out?