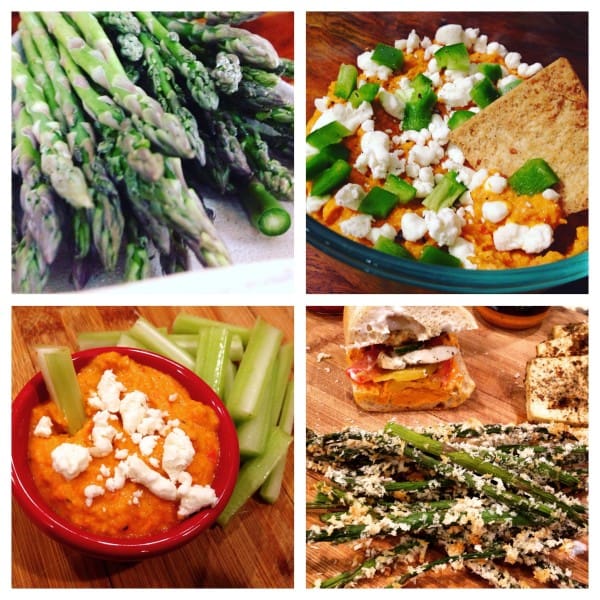 All that shopping and wrapping and just being home more has me in mega snack mode. These two zesty recipes take less than thirty minutes to prepare together! Crispy coated asparagus fries and tangy, creamy buffalo-esque hummus hit the snacking sweet spot while avoiding the need to nap afterwards.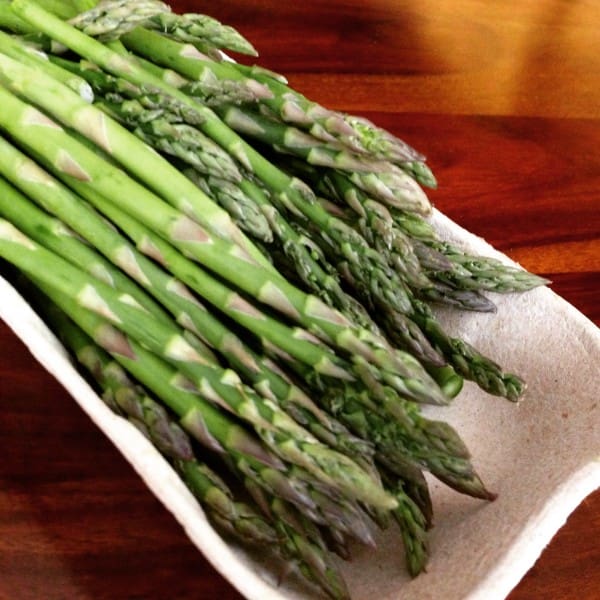 I bought asparagus just to saute as a side but when we had sandwiches this past weekend, fries were calling to be part of the scene.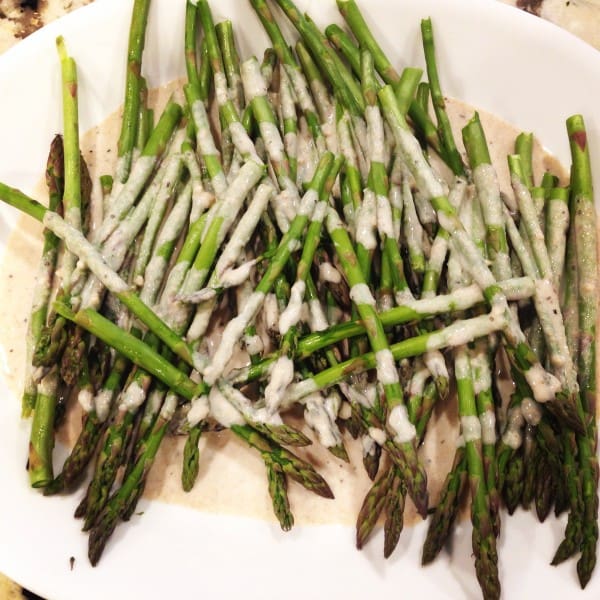 I remembered loving tempura asparagus while traveling earlier this year but wanted something baked and even faster. I tested out a very lazy version of coating and breading my spears all together rather than dipping one at a time.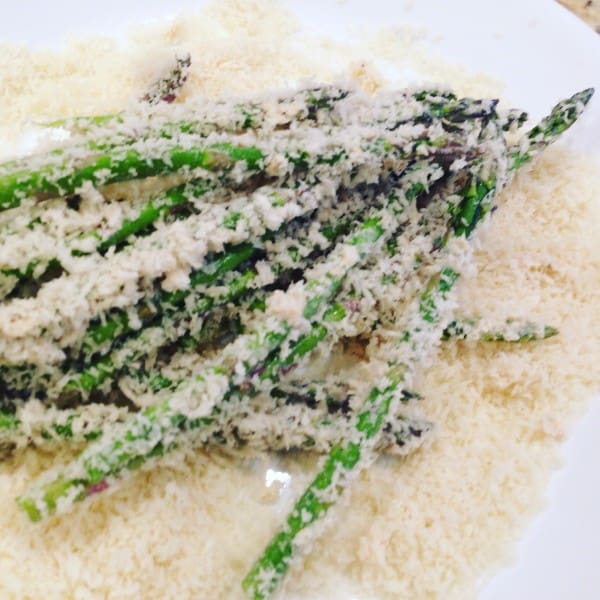 It worked out just fine! Every piece wasn't heavily breaded so I worried a bit but…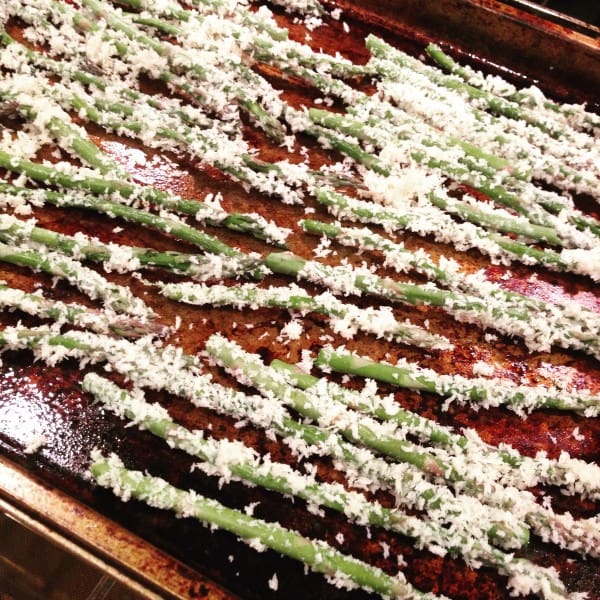 each fry browned well and developed the perfect crunch.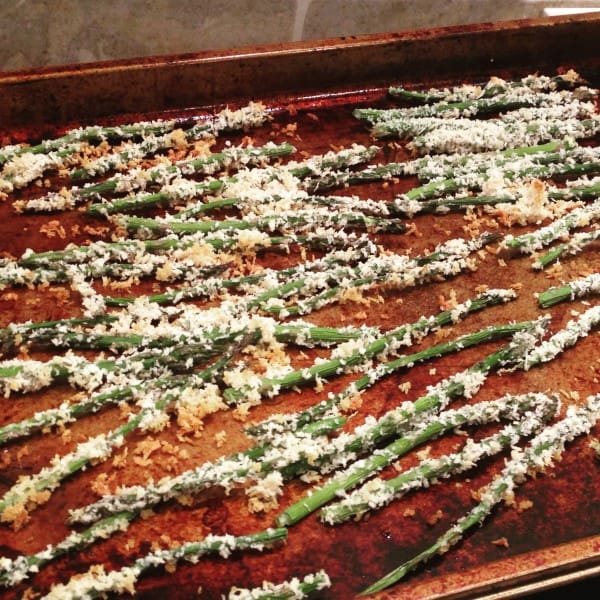 The fries were a hit and the only thing I will do differently next time is make twice as many because they go fast!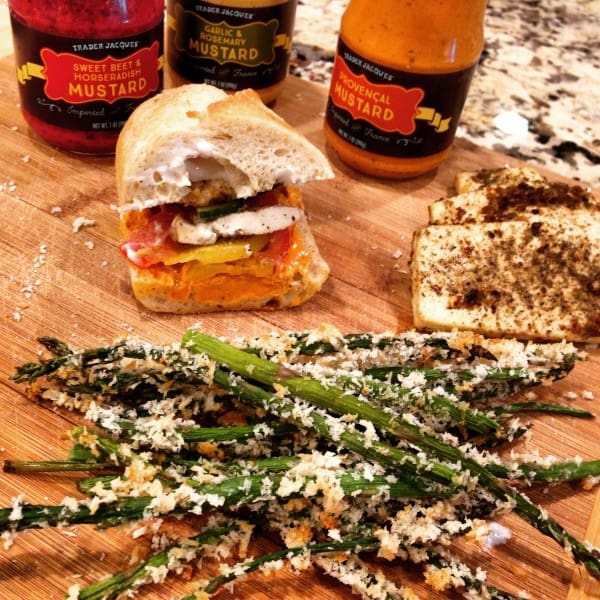 I'm digging Trader Joe's holiday mustard collection gift set this year. Every single one is good. Not pictured is the truffle one.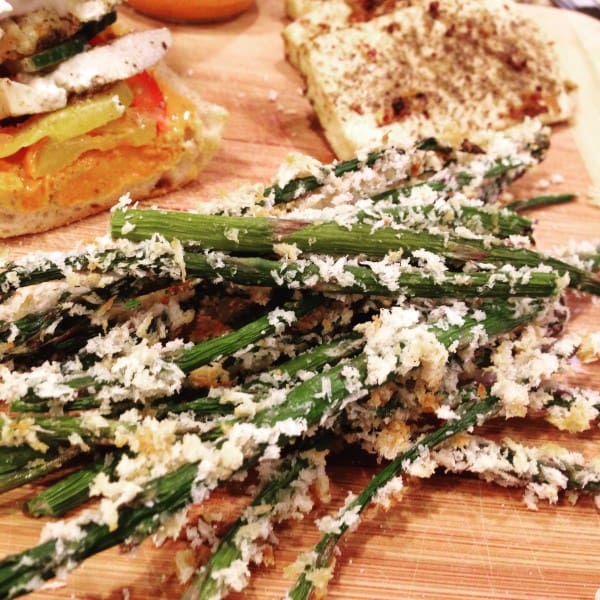 We had marinated and roasted tofu sandwiches which made for a delicious, filling, healthy and gourmet lunch at home.
Panko Asparagus Fries

Charlotte Veggie

NF, DF if you use nondairy milk

Serves 4

Ingredients:

12 oz. or just under a pound of fresh asparagus

1.5-2 cups panko or regular bread crumbs

1/2 cup milk of choice (I used plain almond milk.)

1 tsp apple cider vinegar (can use white)

1/4 cup flour (I used whole wheat.)

1 tbsp cornstarch or arrowroot powder

Salt and pepper to taste

Cooking spray

Directions:

Preheat oven to 400 degrees.
Snap off asparagus where it naturally breaks when bent or cut off approximately 3-4 inches at the end of each spear.
Place panko or bread crumbs in a plate and season with salt and pepper.
In a wide mixing bowl, stir together milk, vinegar, flour, and cornstarch.
Dredge asparagus in batter with your hands. Then roll and toss in crumbs.
Place in a single layer on a lightly greased or parchment line cookie sheet.
Bake for 15 minutes.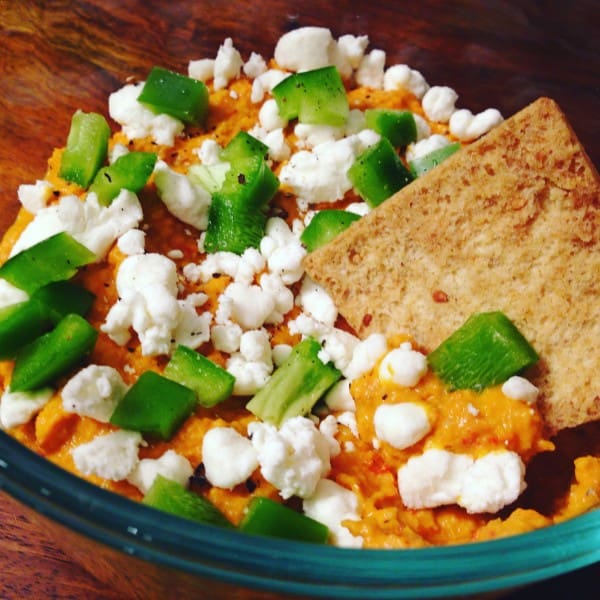 I've been making this hummus dip for parties and it has been especially popular when garnished with layers of freshly diced peppers and/or cucumbers and a tangy soft cheese like feta or goat.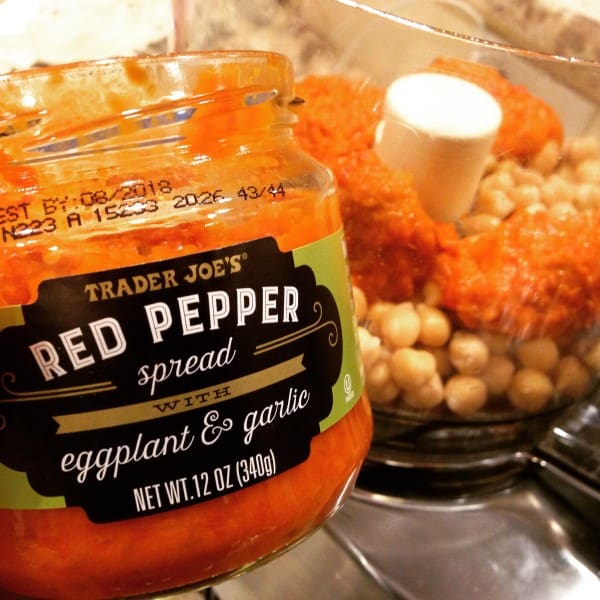 My shortcut trick to both making this hummus and giving it more depth is incorporating a ready made roasted red pepper dip.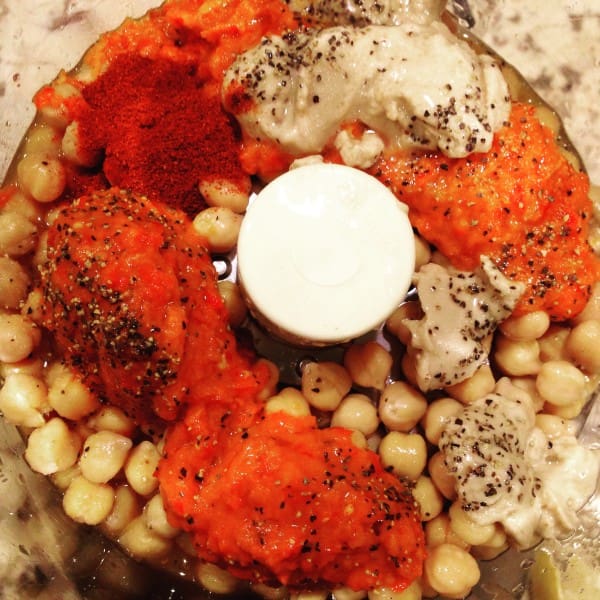 That plus paprika in combination with the traditional hummus elements produced a Buffalo type spiciness enjoyed by all without the overwhelming heat.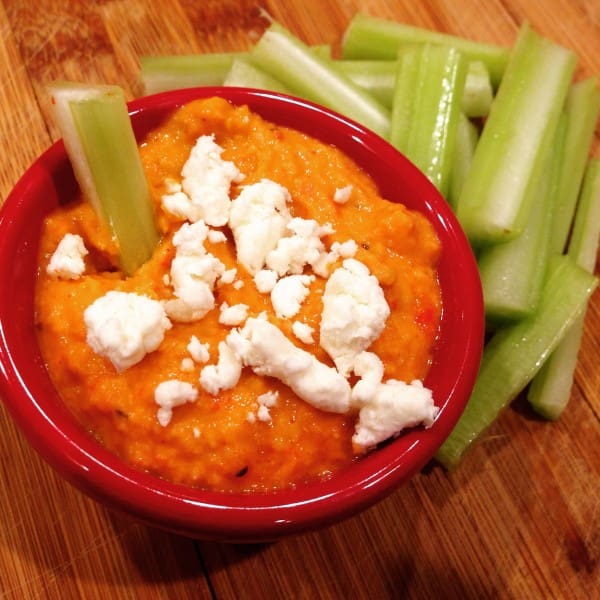 Smoky Red Pepper Hummus

Charlotte Veggie

GF, GRF, DF, NF

Makes approximately 1 cup

In a food processor or blender, combine the following:

2 cups cooked chickpeas OR one 13.5 oz carton of garbanzo beans rinsed and drained OR one 15 oz. can rinsed and drained

2 tbsp olive oil or tahini

1/4 cup roasted red pepper spread (OR 1 roasted red pepper + 1/2 tsp garlic powder/1 clove garlic + 1/2 tsp dried oregano/parsley)

1/4 cup water

1/2 lemon's juice

1 tsp paprika

1/2 tsp salt

1/4 tsp black pepper

Optional: Add hot sauce to recipe, garnish with fresh diced veggies, and or feta or goat cheese crumbles.